Active Member
RPF PREMIUM MEMBER
Hi, I'm working on a Star Wars costume at the moment (see my other threads) and found a nice way for weathering Aluminum parts. Just put them in the dishwasher. Something you should never do with aluminum kitchen stuff.
Here my DL44 flash hider before, new and shiny: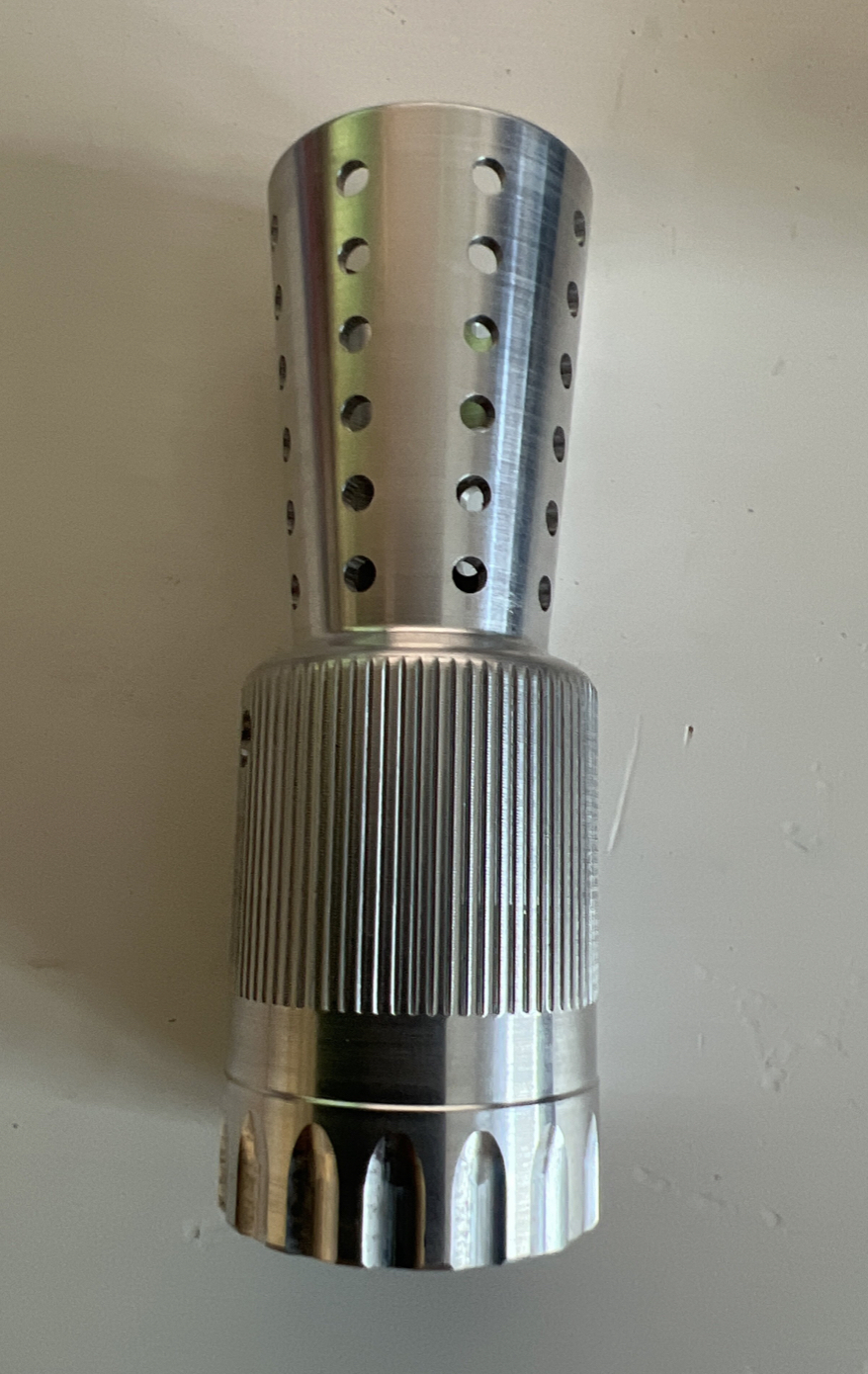 And after one round for an hour. But be careful, to much and it could be overdone. Then you have to polish your part and try it again.