Hey.
My friend
Siberian Pine
have made a small batch weathered «Beskar» bricks for sale.
Here is the order form
Bricks are made of aluminum with milling, chemical etching and manually sanding. THE SIZE IS 108x55x11mm.
You will recieve email from
kuzmin.kt@gmail.com
with payment details soon after ordering. If you have any questions, please ask via email.
You can learn more about first original batch and about last weathered bricks (that was also made by
Siberian Pine
here
.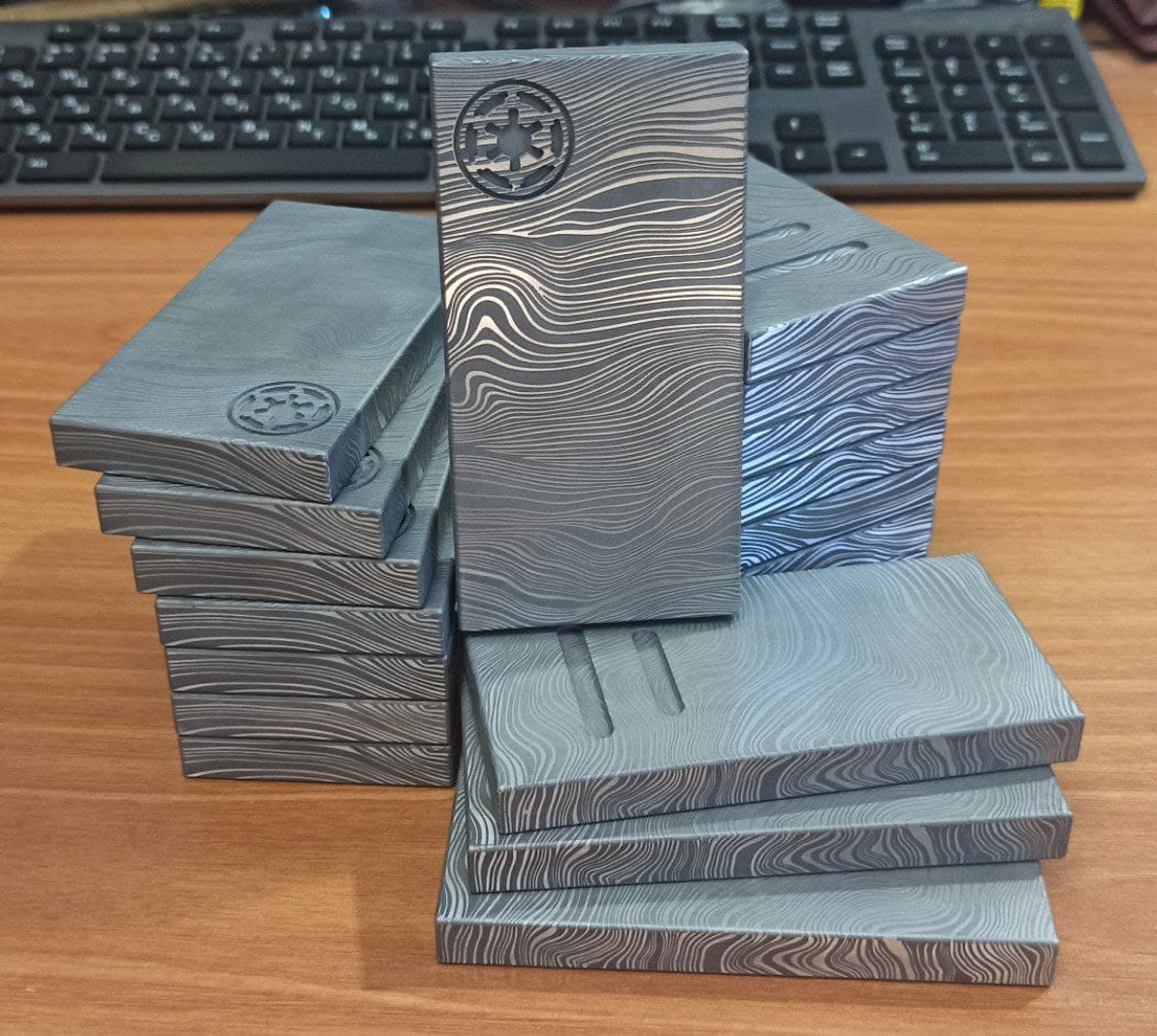 Designed and made by Lukyanov & KR Sabers, weathered by Siberian Pine