A little while ago I decided to make myself a warhammer 40K Space Marine costume. Being inspired by Crypto's Pepakura SM build I set to work.
I started with a helmet, which turned out to be too small :facepalm, then had a go at a Shoulder, which turned out ok.
I realised that I would have a problem, there would be no way I could afford to Fibreglass the suit, so I put it to one side and worked on the the
Bolt Pistol
and
Chain Sword
Then the other night my cat decided that the shoulder I had pep'd would make a comfortable bed.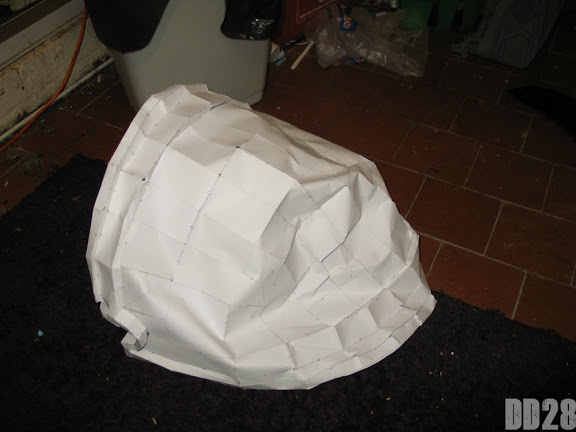 So basically I would have to start from scratch. Using the pep plans as a guide I thought I'd have a go at building a shoulder from Cardboard.
Using pepakura I measured all the dimension using the "Measure Distance" function.
I freehanded the curves for the back and base, then built up the rim.
I drew out curved "levels" (again freehand) and gued them top the central support.
Then came skinning the dome, cutting wedges of cardboard I worked my way around the dome.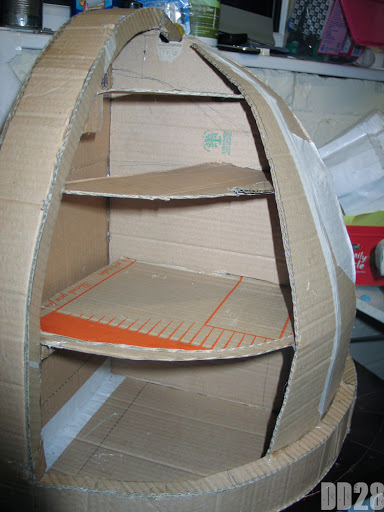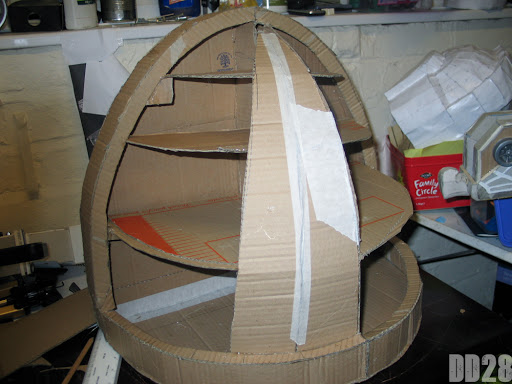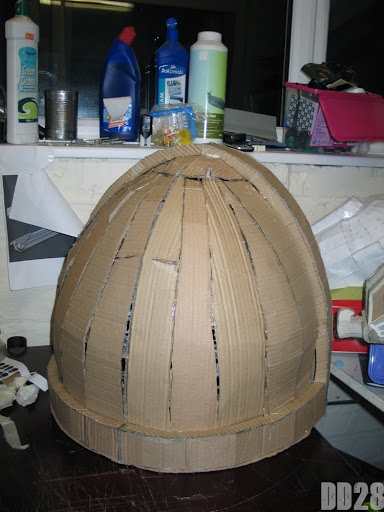 Next I cut out the back.
Then I resorted to the poor mans Fiberglass - paper mache.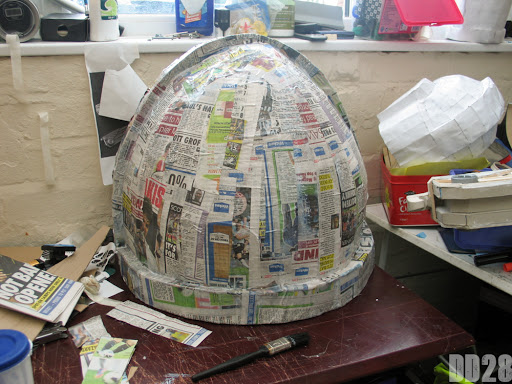 I'm quite pleased at how it turned out, now to start on the other shoulder.
Until next time....
Peter