Hello !
I'm back in the game with another 40K build. This time, I'm going to try and portray Drazhar... My goal is to make him really different from my Visarch (you can see the build thread
here
) despite the similar designs.
Warning: my English is rubbish.
I started two days ago so there isn't much to see yet, but here we go anyway:
I wanted to build the base of the armour first in order to check the proportions and have everything fit together. The details (spikes, engravings etc...) would be added later, once I had the general shape of the armour. In order to avoid repeating my previous mistakes (especially on my Visarch and Baharroth builds), I started with the helmet.
DAY 1
I "built" half of the helmet out of paper scraps in order to get a flat pattern I could use on EVA foam.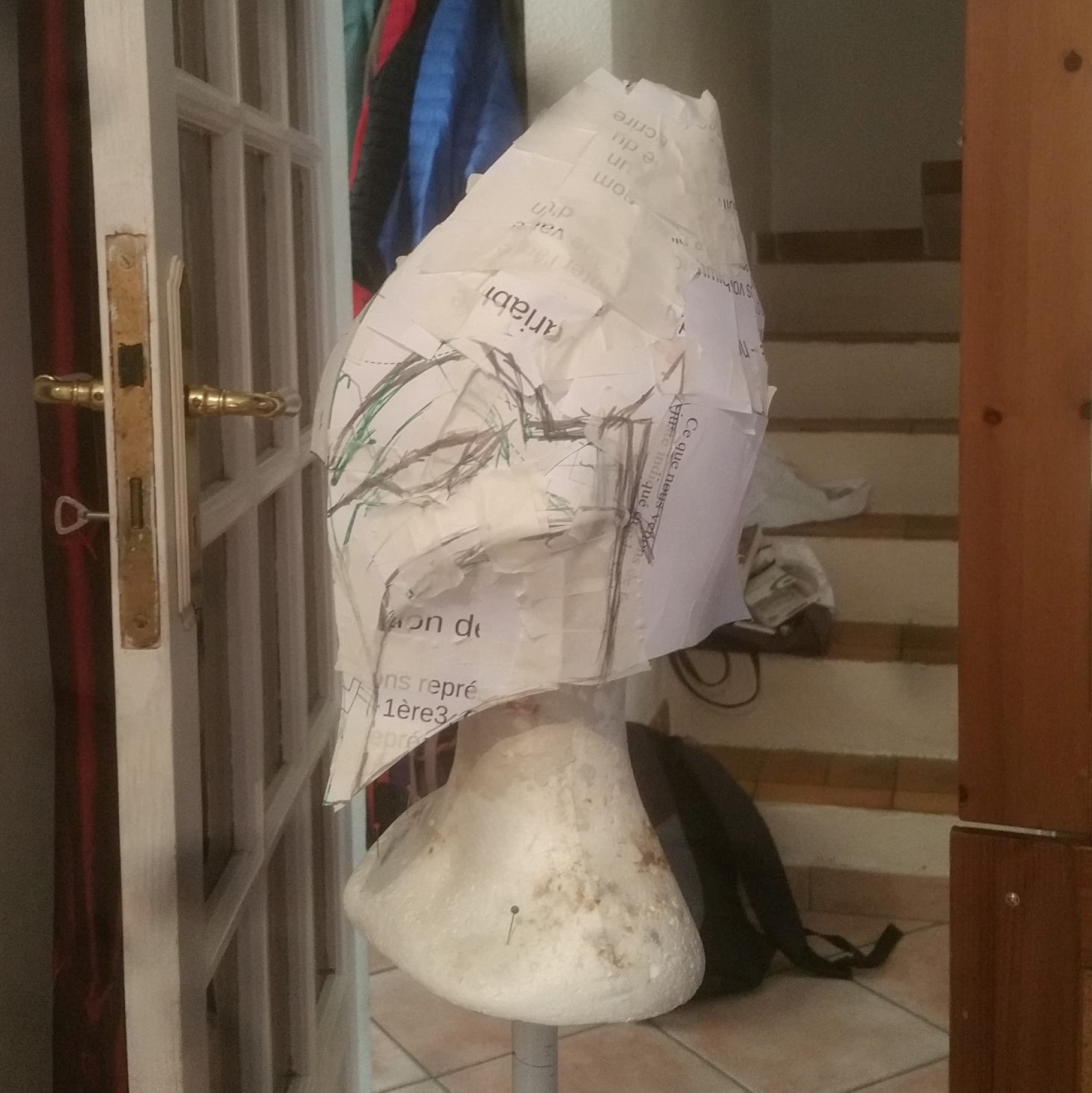 After cutting my pieces out of foam and assembling them, I got this. The faceplate is magnetic, I would not be able to put the helmet on otherwise.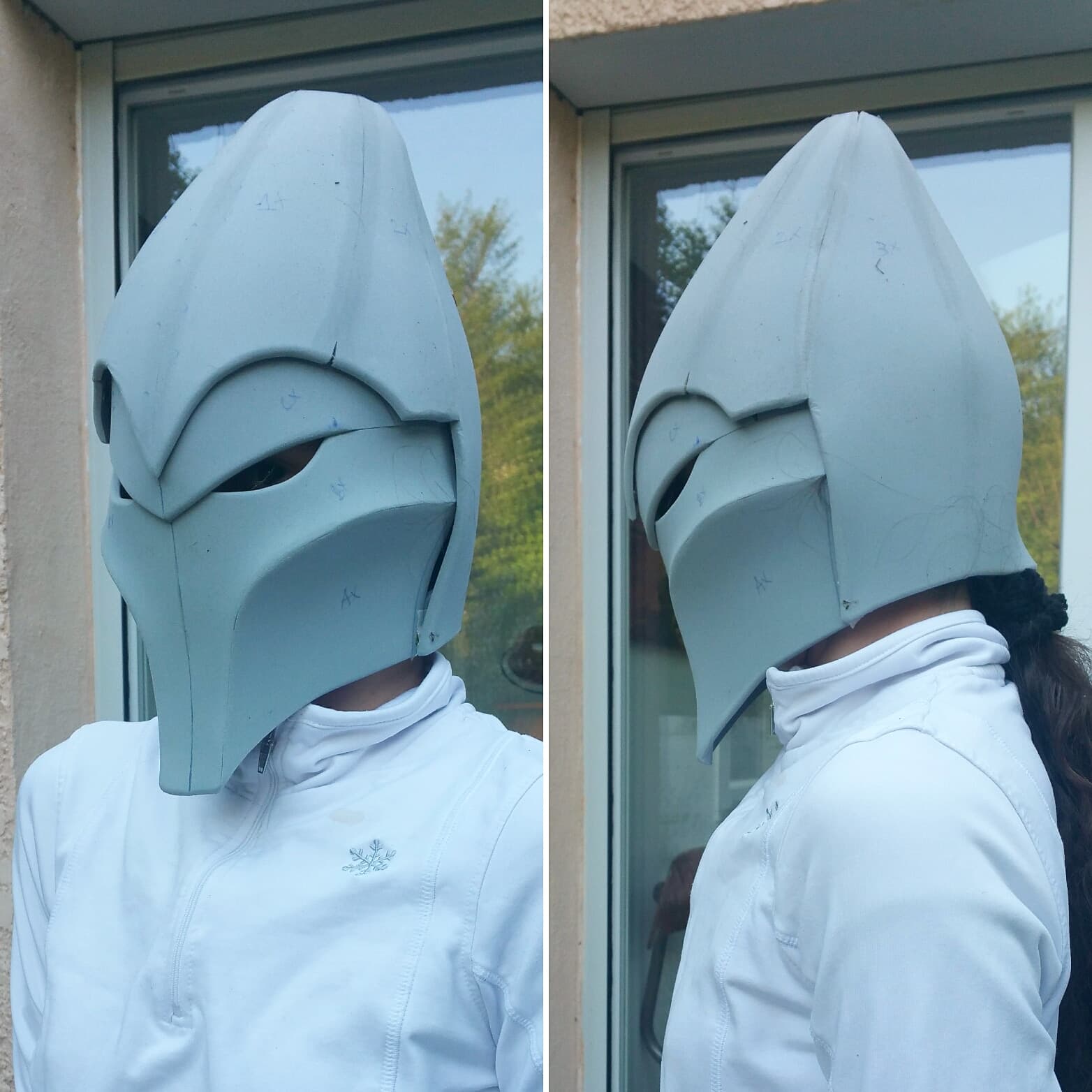 DAY 2
I knew I wanted horns on it, but I didn't really know how many (or where I wanted to put them). The most recent version of the mini has 6 of them, but I ended up building two large ones first: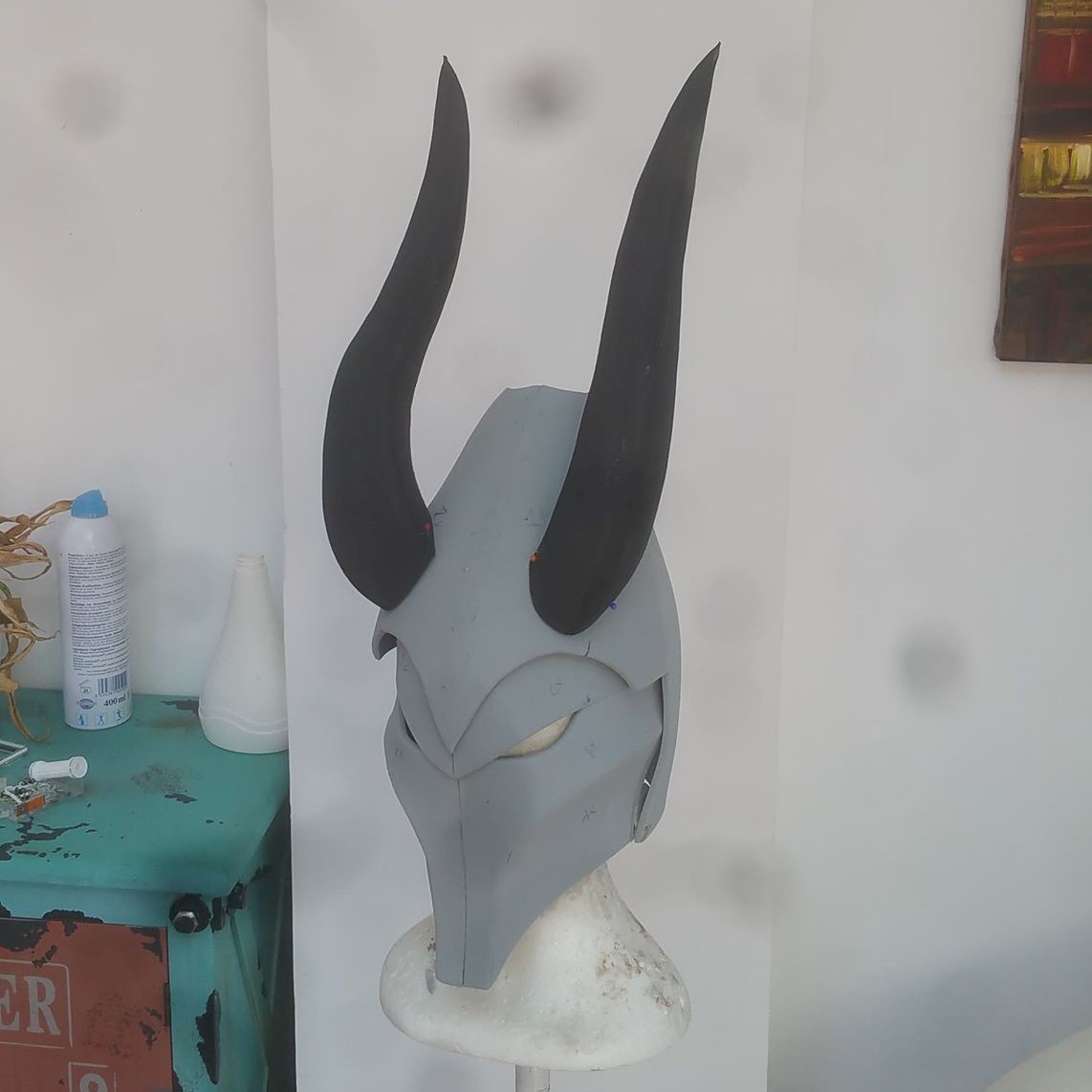 To get the horn pattern, I made a small horn out of aluminium foil, turned it into a flat template by using the tape method, and then scaled the template up.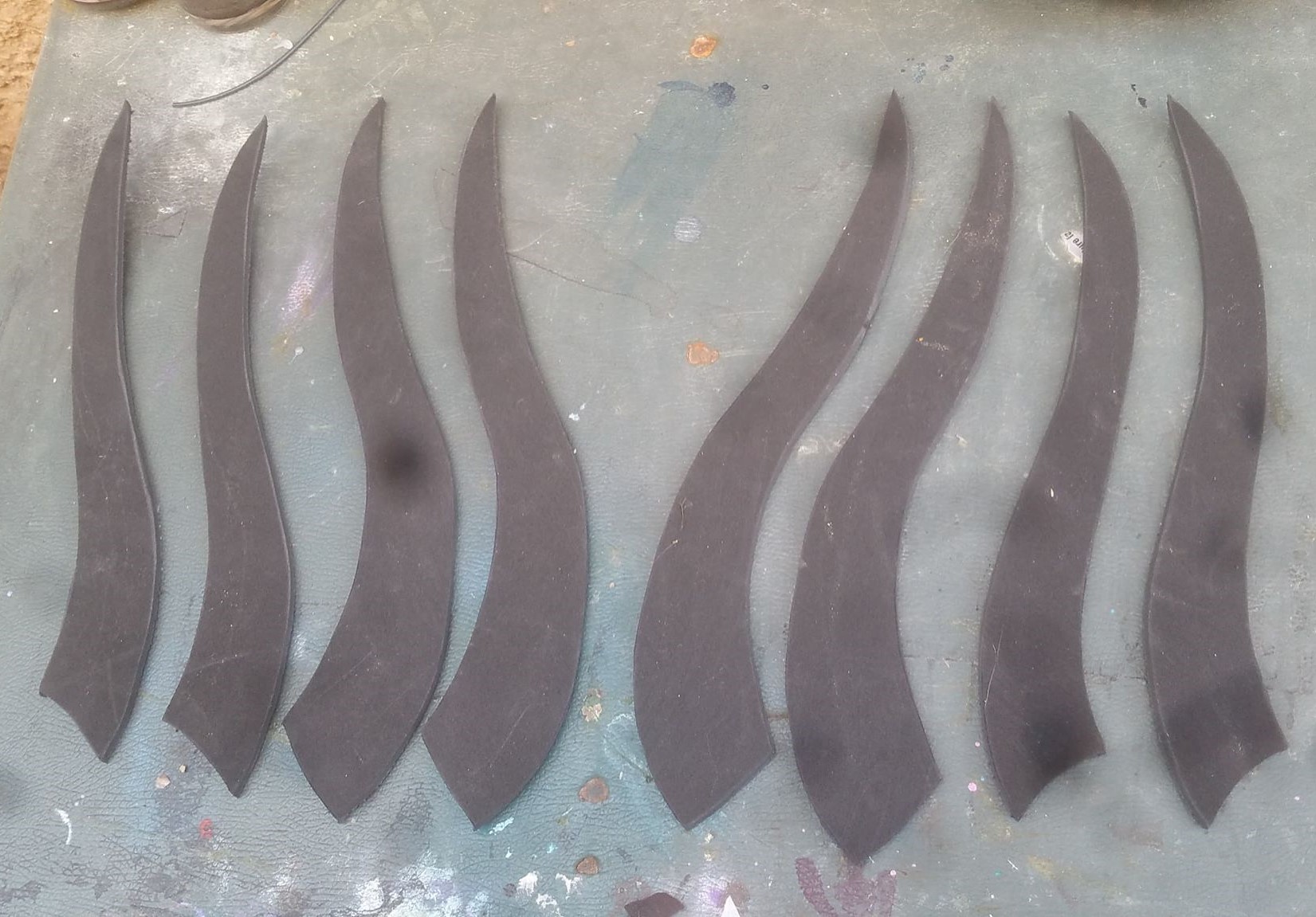 I decided to build a second set of horns and make them twist around the main ones, as a nod to an older artwork of the character. I took the aluminium horn I had made earlier, twisted it, and repeated the patterning process.
I used two different densities of foam. The grey one is 100kg/m3, whilst the black one is softer (45kg/m3). I used a lower density for the horn because they would have been too hard to shape out of harder foam.
I pinned the horns to the helmet to get an idea of the general look.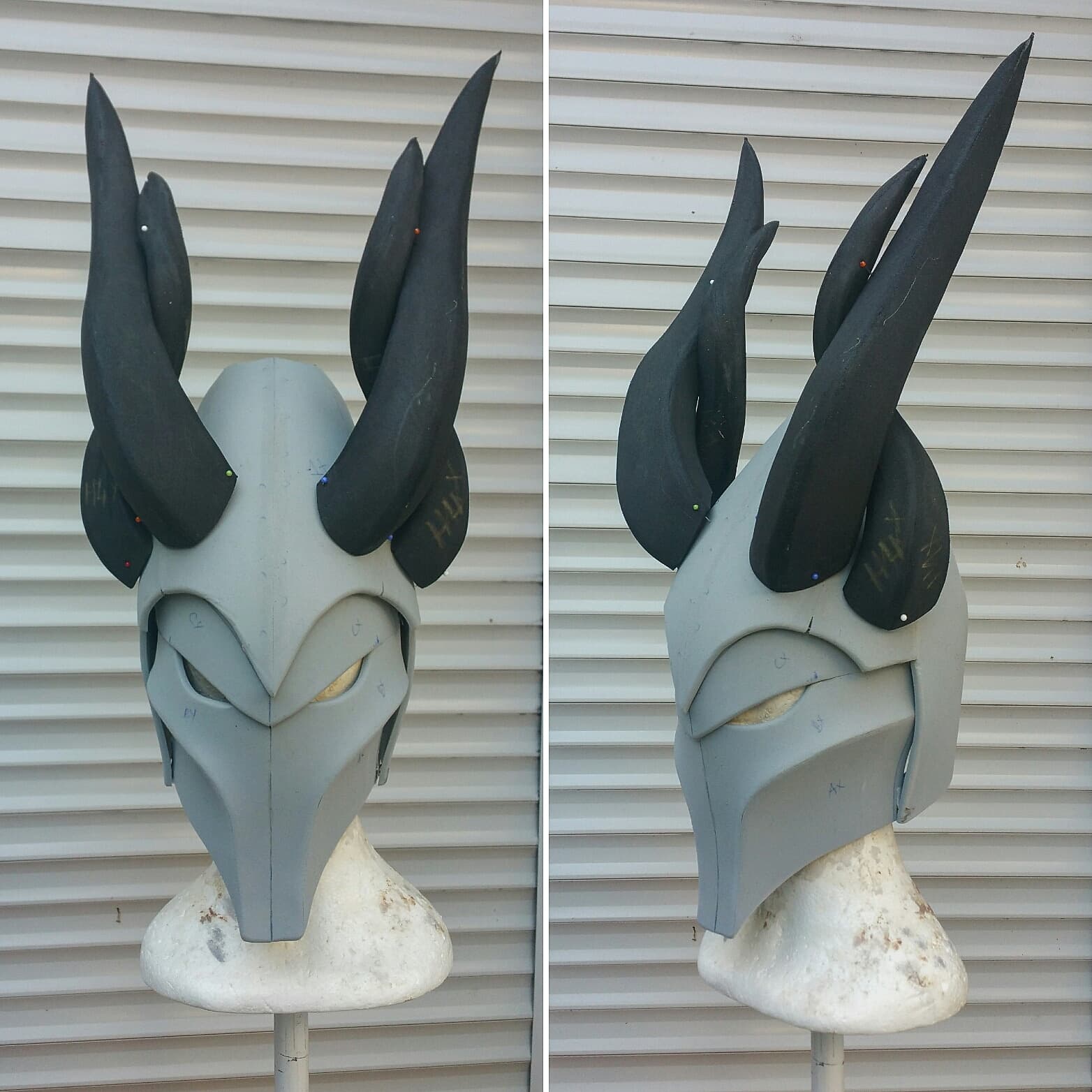 DAY 3
Now that the base of the helmet was ready, I could switch to another part and picked the legs. I don't have much to say about this, given that the parts have very basic shapes. I'll probably hide the heels in the sabatons I still have to build (eldars are elongated, and I'm a poor, short, mon-keigh).
The next part on my list is the "vanes" (I've seen those things called that way in an issue of White Dwarf). I'll try to draw them tomorrow.
Last edited: