Hello!
I'm currently working on somethign for my gf. She is studying journalism and has been told to record a fake news report for a subject. She chose to make a War of the Worlds special report about the arrival and opening of the Martian cylinders, and asked me to make the special effects. We are building a scale model of the terrain with the cylinder, and a puppet of the Martian, with cable-operated tentacles.
So, this topic will be about the Martian puppet. First of all, I had to come up with an interesting design, specially considering that I really love the book since I was a kid but hate all the movie designs for the creatures. I made 5 different sketches before I found what I wanted:
The first one was a classic approach to the H.G. Wells description: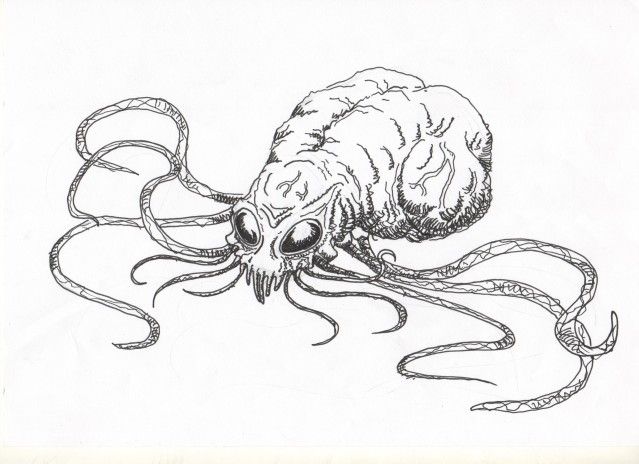 My gf said it looked too cute, and I though I could do better. So I tried to make a more detailed and creppy version of the same idea, adding some kind of "shell" which would be some kind of Martian space suit: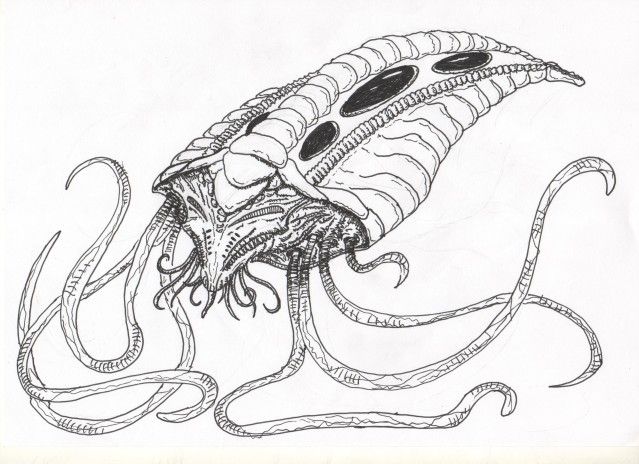 I liked this one, but it wasn't what I was looking for. Looked too much like a sea creature. I made a third one without the shell but using the same idea for the face. She really wanted to use this one, but I hated the face (it reminded me of a snake... not the look I wanted)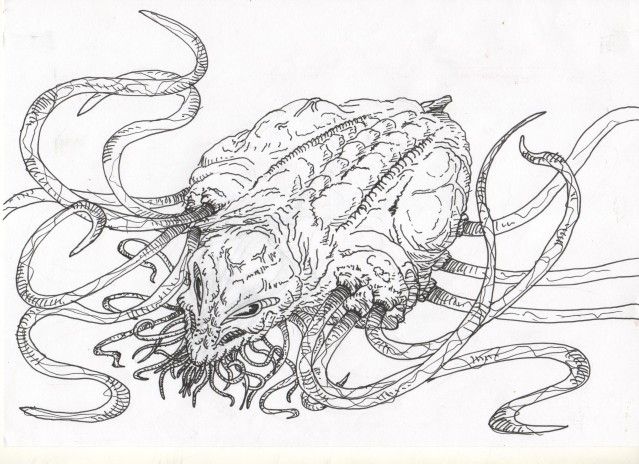 So I made a fourth drawing changing the snake face for a more insect-like which felt way more alien and scary. I really liked this one... but somehow, it has a "meat ball" feel that didn't make it look like an intelligent creature, just some dirty bug.
I decided that in order to look intelligent and menacing, it would need to be upright, not squashed. So I made the fifth and final design, which I instantly loved. By the way, I drew the fifth Martian at the cinema while I was waiting for The Avengers to start!
Here you have photos of the tentacle mechanism. It's rather simple. I will record a video tutorial showing how to build one: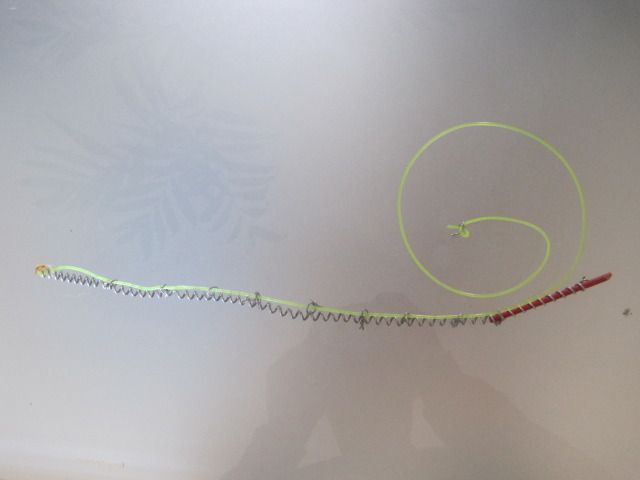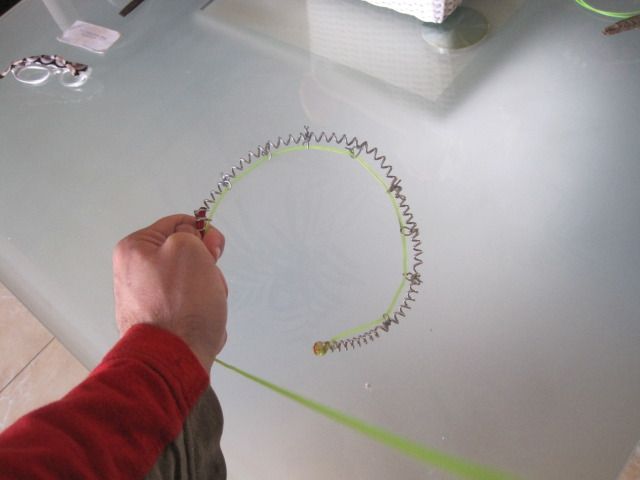 And now, the sculpt taking shape. I'm using chavant medium for this: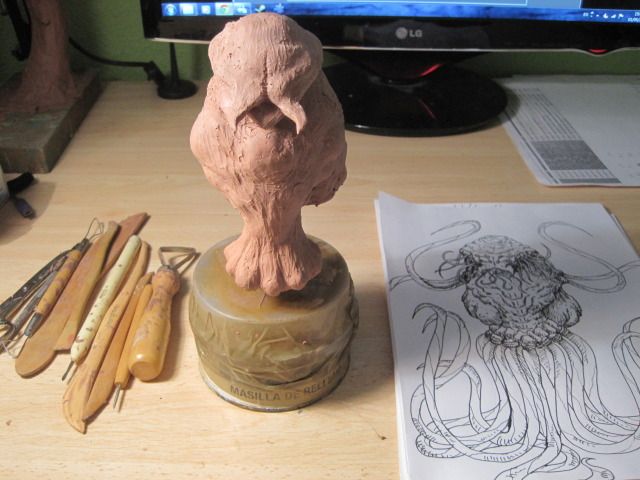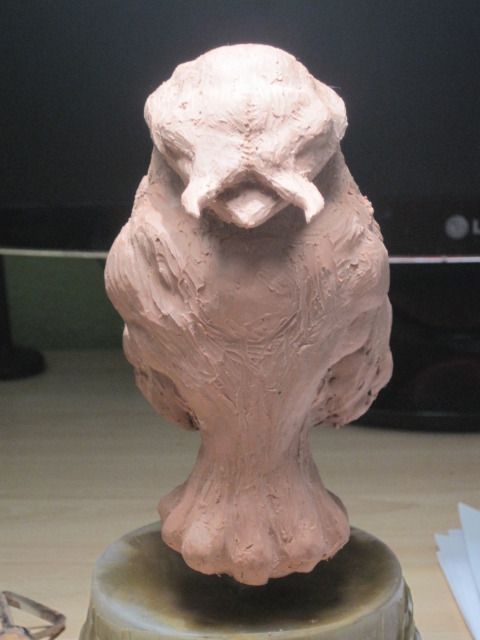 And this is a test of what the opening logo for the news report might look like (It's a video, click to watch)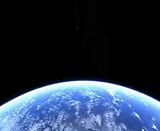 Last edited: