Been browsing through theRPF and the 405th for awhile now, and finally decided I might have read enough to start my own build. Im currently in the process of pepping a War Machine armor for my son. Figured I should be done with this by halloween.
I forget whose files I'm using cause I renamed them on my laptop, but I know I got some files from Juice, Dubean & Robo, so thank you so much for sharing.
I'm messing with the scaling, cause I want it to look super-deformed (the cartoons with the big heads and feet and stuff).
Here are some pics: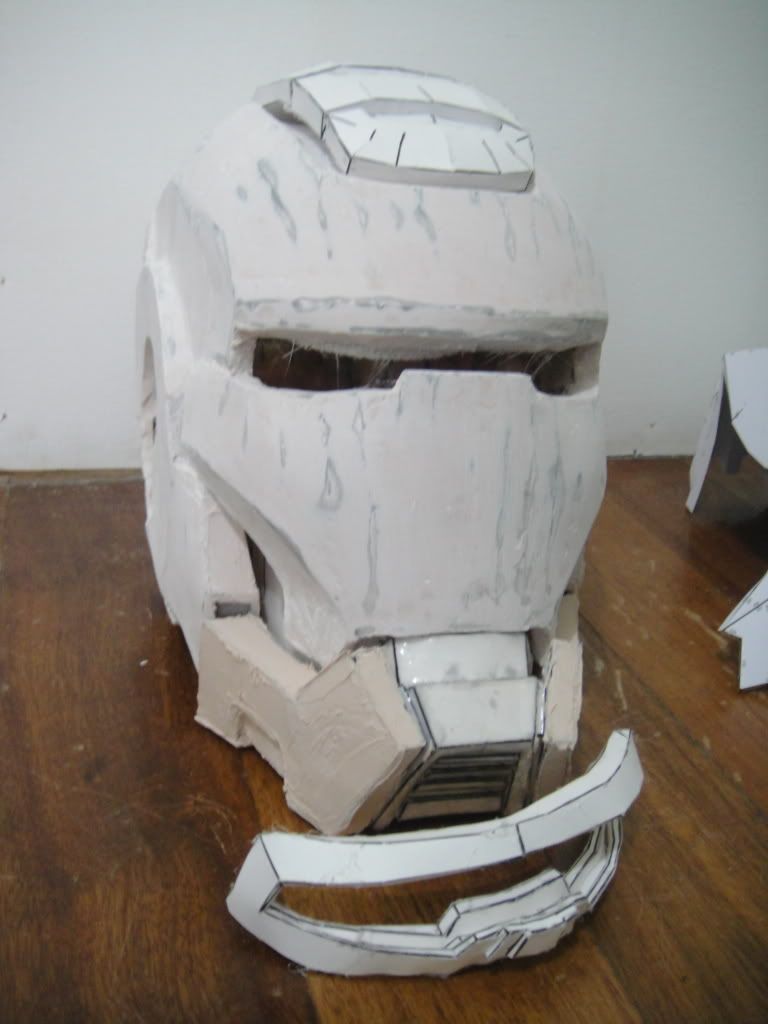 The helmet is the only thing I've been able to glass and bondo so far.
I'm a little hesitant about putting in the eyepiece, might really mess up with his visibility (any suggestions?)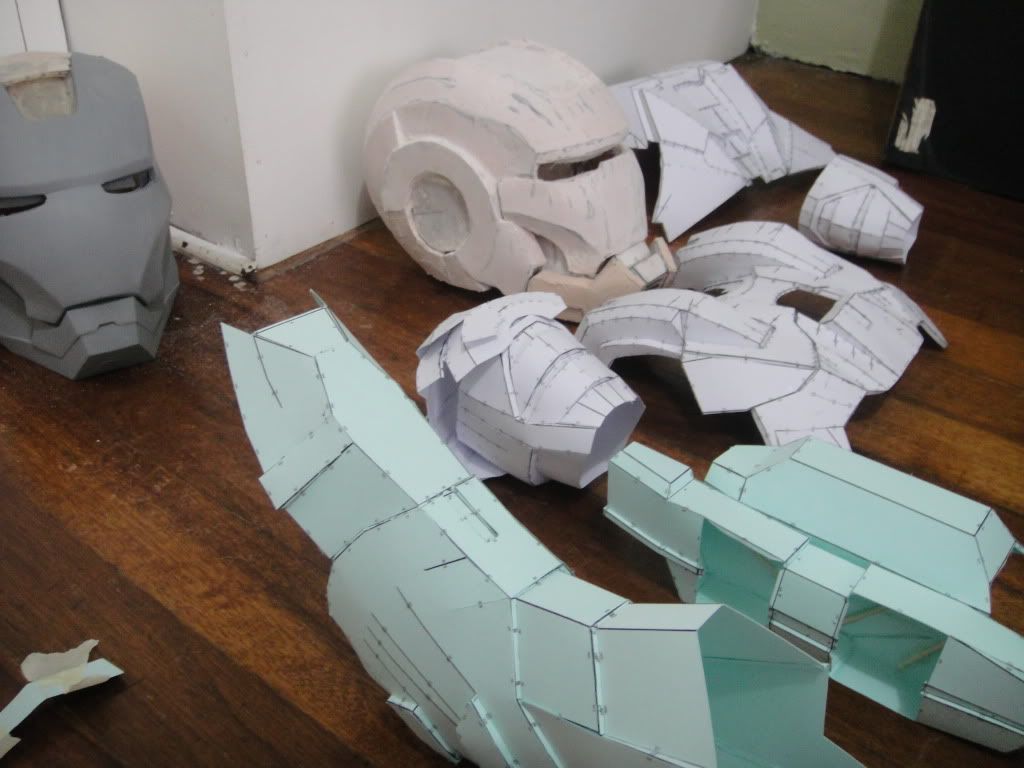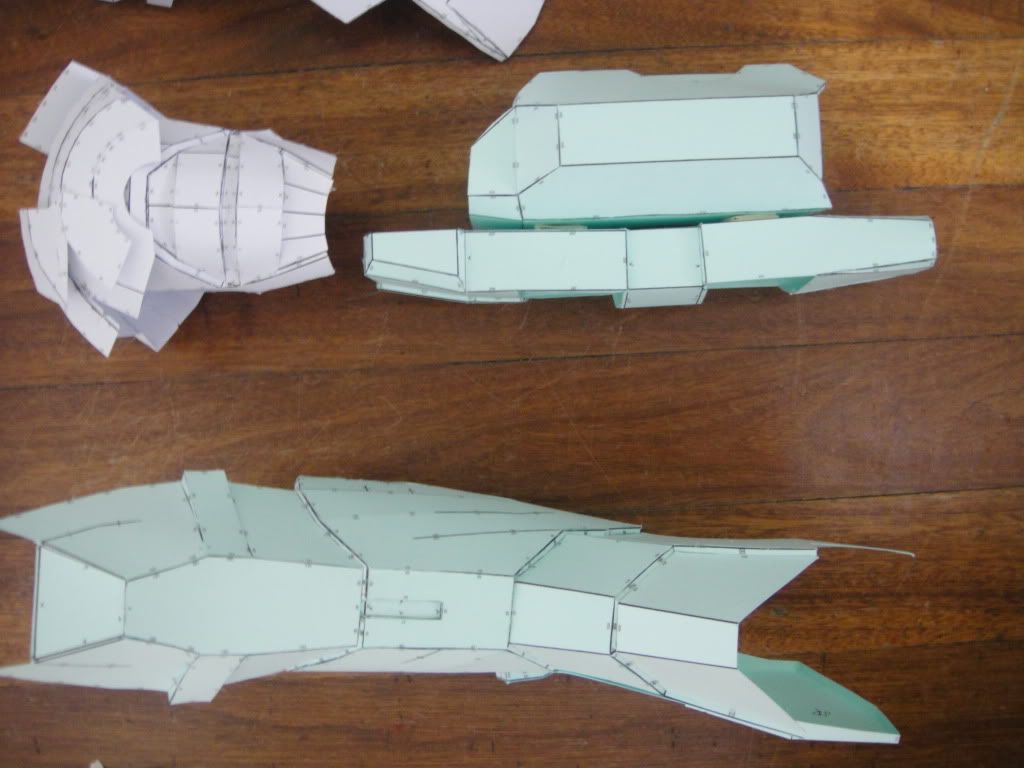 The bicep, forearm & shin seem to fit my son perfect (and have that nice super-deformed concept I'm going for). Think I'll make the shoulders a little bigger.