So I drew the new suit to make my templates by pausing the episode (especially for the back since there's no pic of it yet) and I thought about sharing with you all for those who wants to do it as well, since this forum helped me so much with some of my cosplays.
I usually do this so I can built my templates understanding better how the suit is put together. I'm no designer, but I think u can have an idea.
I'm thinking about doing a video about the process, maybe it can help others wanting to sew it from scratch. Let me know what u guys think.
I'm also adding here pics from the tiara that got posted online (my friend tagged me on the post, but I don't know who did the images).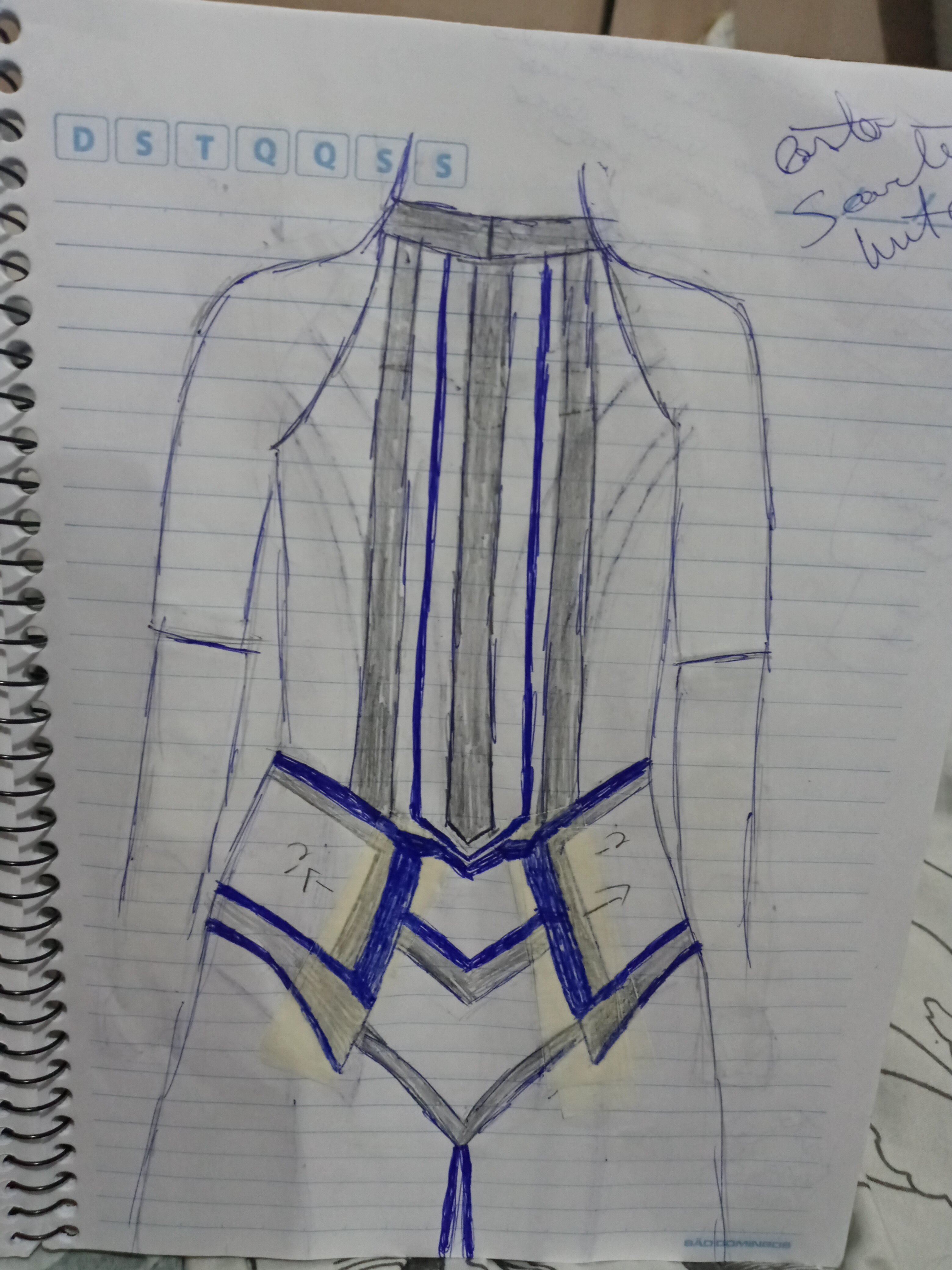 the dark blue lines are dark red
the gray painted areas are black
the rest is a dark red texturized fabric
the back of the neck is impossible to see, so I guessed here.
The back of the cape is open