That design has leaked years ago but I since kept the idea of one day create that hilt.
I love it, I love its nice curvy shape and I often felt the need to have fun with the idea of a lightsaber emitter mounted on a claw.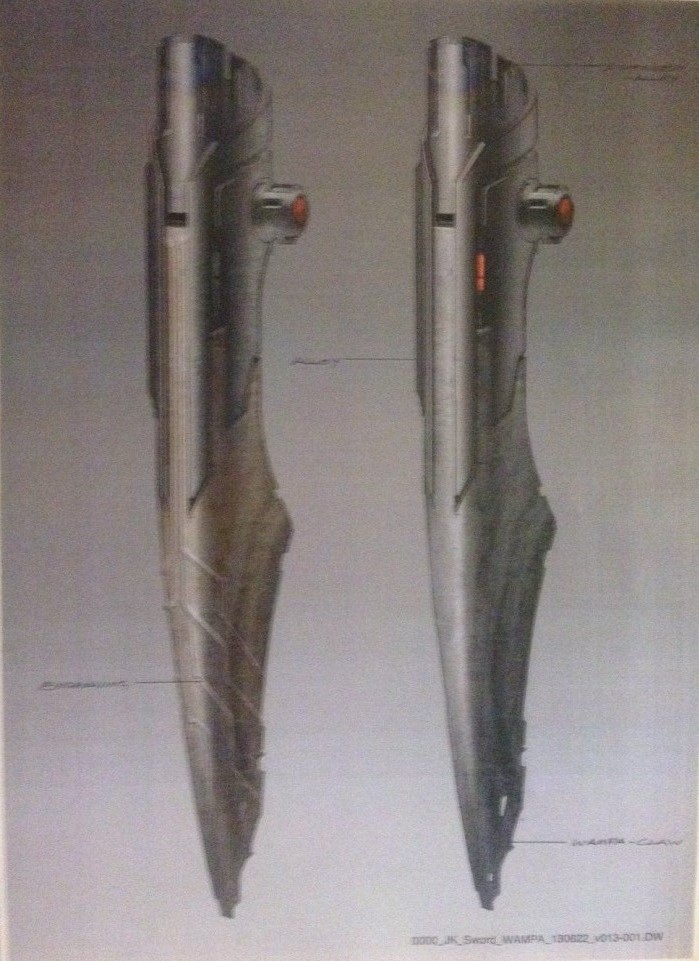 First thing first, I think that hilt was meant to be HUGE. Considering the size of the 1979 Wampa Costume that lightsaber has to be bigger than regular lightsaber hilts. I took the usual 1.5 inch diameter as a base to build my version. The design offers a more sophisticated and High tech feel compared to the O.T lightsabers but I'd really love my version to look more like an old relic than a Disney prop, if you know what I mean
.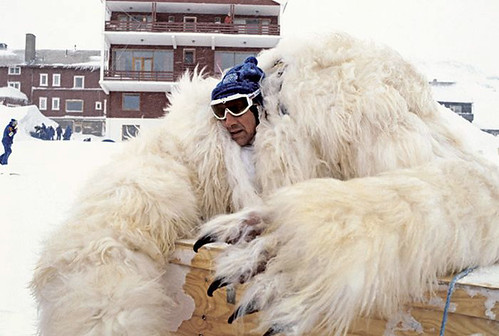 I actually have made two attempts to recreate that hilt over the past years but I wasn't satisfied with how it turned out. Getting the curvy handy shape cannot be done with straight tubing. I have tried with tapered vacuum cleaner tube, I also tried to get the curvy shape by simply beveling a tube but I couldn't catch the same exact tapered line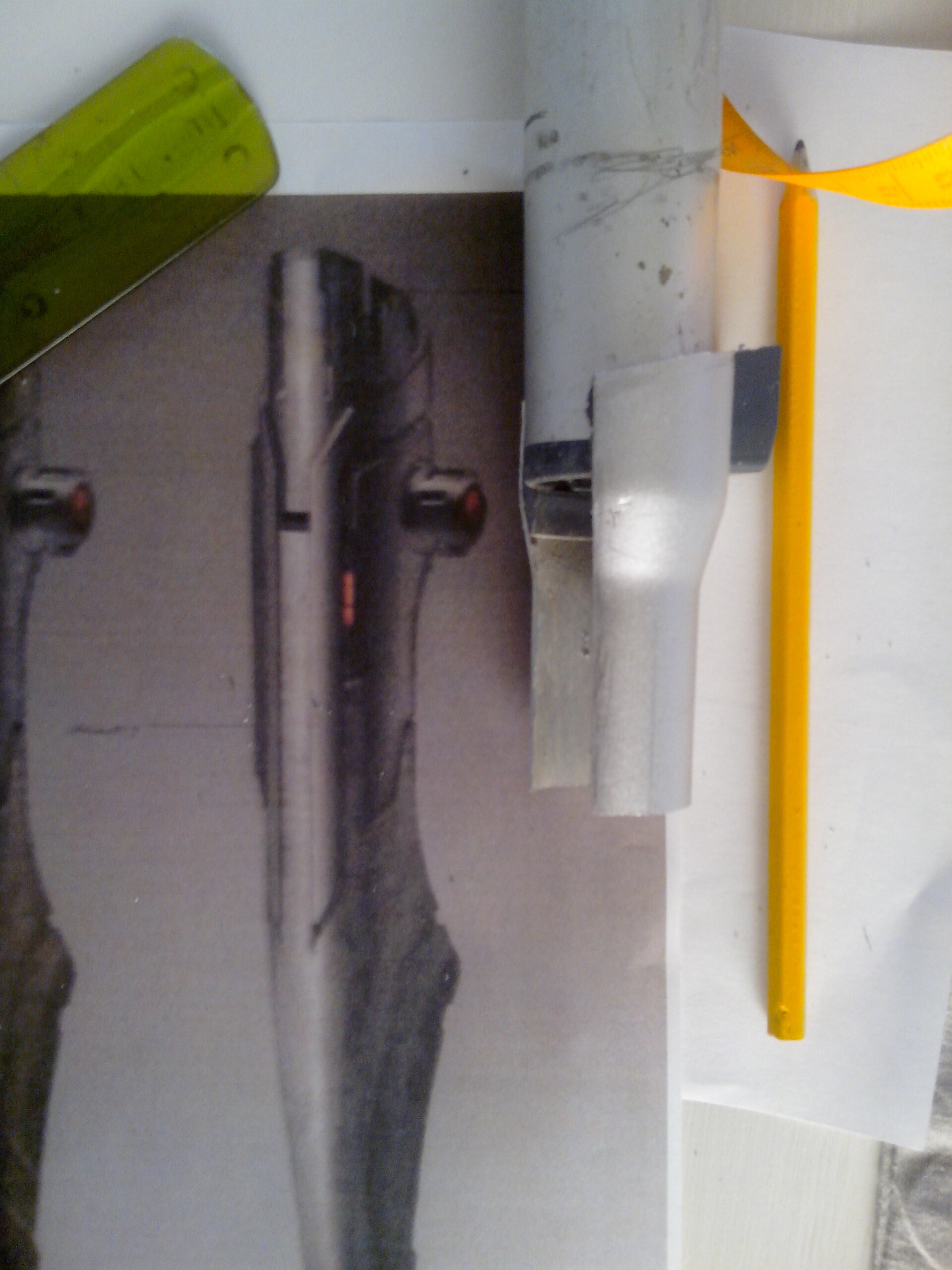 So I finally choosed to use 3d modeling to get the emitter sleeve the way I wanted it. I did my best to model it via Solidworks, printed the file and I got this: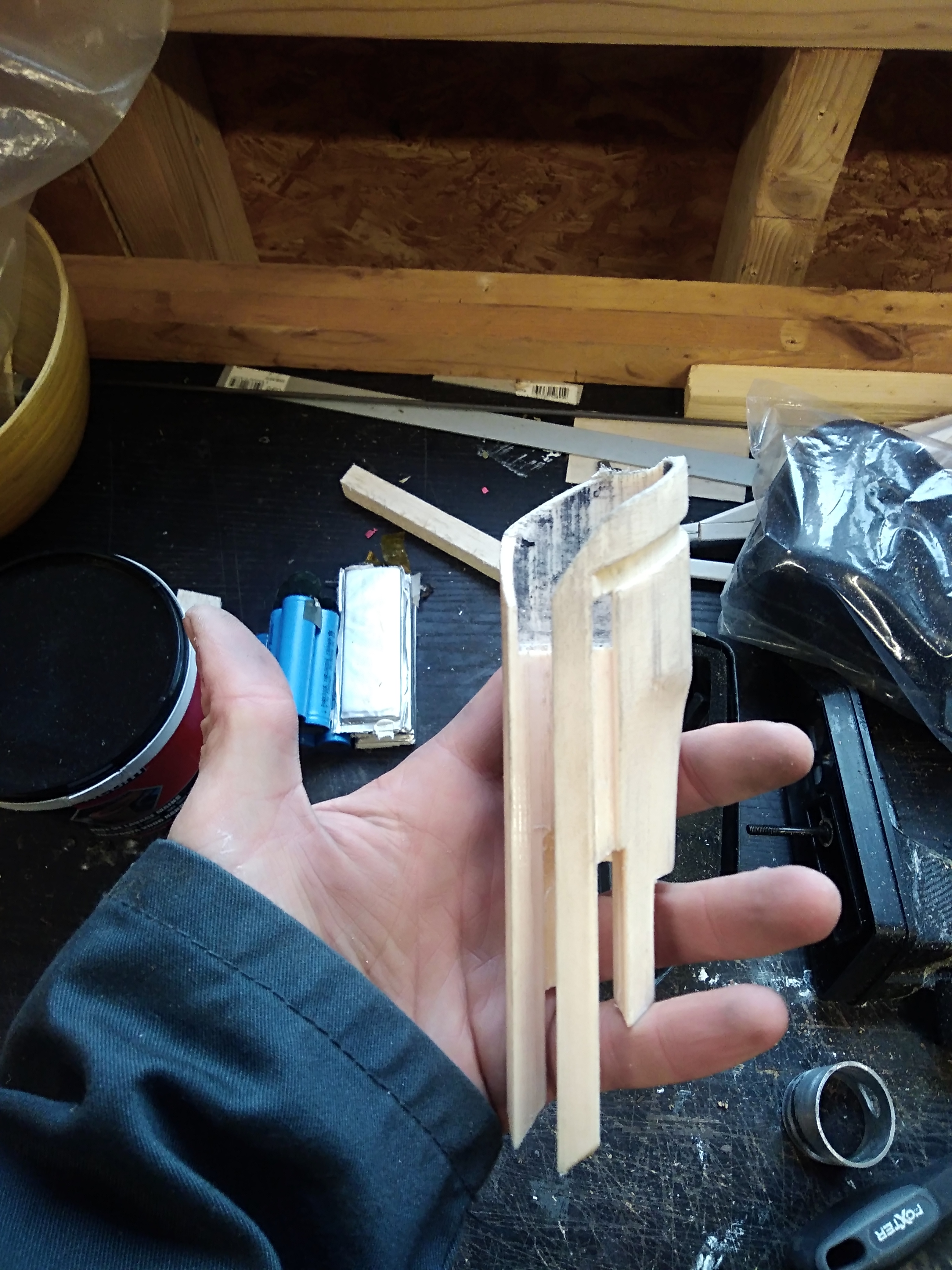 Still have a to clean the piece BTW. There's a hole going through the sleeve to insert a threaded rod. The idea is to add some weight and solidify the junction sleeve/claw.
a 1.5 diameter aluminium tube can be inserted to the top
I also made the thin emitter grooves by hand. I still need to clean it up, it's not as straight as I would like.
Next to my weirdflex tube
I'm currently working on the claw. It's an organic feature, so I'm making it out of an exotic heavy wood found on the basement. All I had on hand was a tiny table saw, so I had to find out how to shape the claw with limited possibilities. Layering seemed to be the best solution. It's a bit messy but I'll show when things will get a little more precise