Hello, I am French and thank you for excusing my English. I present you my work on a Thai vinyl kit predator of 24 inches
My purpose is to make a modéle so close as possible of Cinemaquette but not for the same price...
First Photo of the kit with details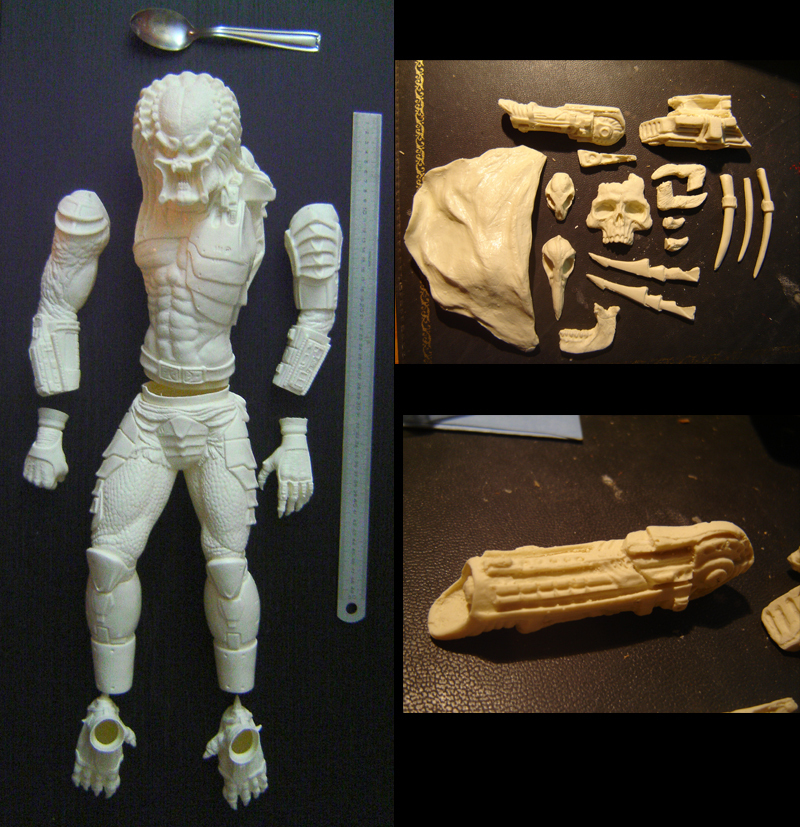 Somethings are good and others very bad
The vinyl parts lack of details in particular in weapons or quite a lot of cut and finish is missing
Later of numerous retouch here is the headway of the work.
The face, some dreds, as well as certain mechanical parts were completely redone. The gaudelet with blades was totally recreated with blades which retracts manually.
First coat of paint in the airbrush as well as test of the light in the gaudelet...
And Here we are, the face paints Here is a photo of the complete kit on its base with its helmet still in Plasticine.... What do you think ????