Thought I would show off my latest Vibro Axe. It's on it's way to a new home.
Non of the battle damage/wear is topical. The entire Axe is primered, painted aluminum, and then painted gunmetal. Then the scratches and damage are peeled away, sanded, etc. Just makes it look a little better.
The Blade and side plates are black onyx resin. Great stuff. The hairdryer is a real Supermax, and the soaker is from Moncal as is the Han blaster switch.
I think Glenn solved the mystery of the grip in that it is some type of vacuum hose, ribbed not coiled, and it's cut in half, then wrapped in some type of tape. So that's what I did. I used a special type of thick, stretching electrical sealing tape that is much better than regular electrical tape. It looks like the original but won't shrink and leave sticky stuff on the handle. It actually gets very firm and does not come off at all easy which in this case is good.
The Vader type bar is a nightmare made up of steel pipe, model aluminum tube, spacers, washers, plastic, hot glue, superglue, love and prayers. When it's all done it looks nice and worn so I just leave it that way rather than make it all pretty and shiny and then rough it up.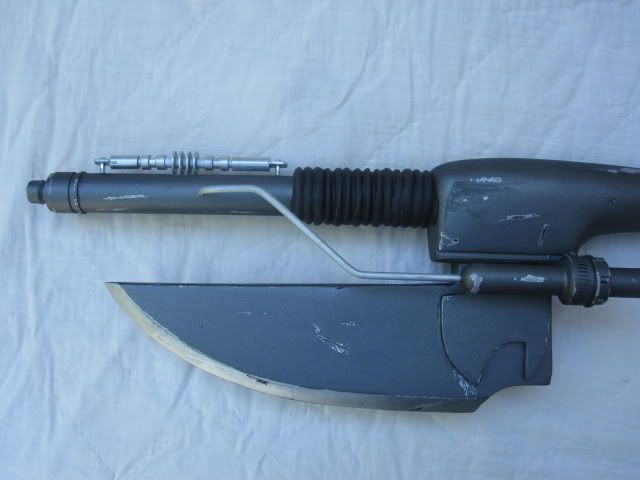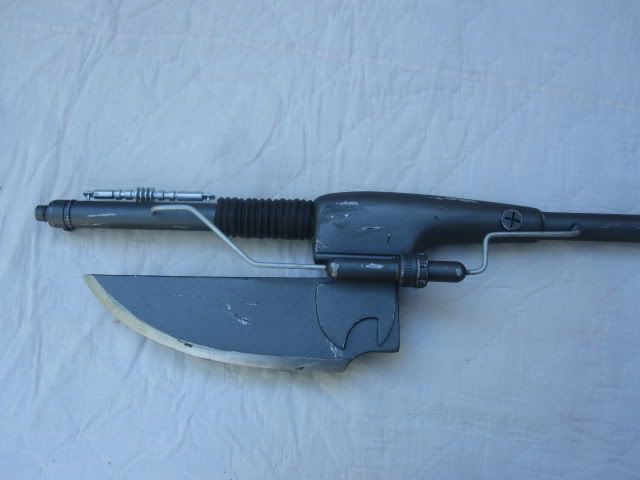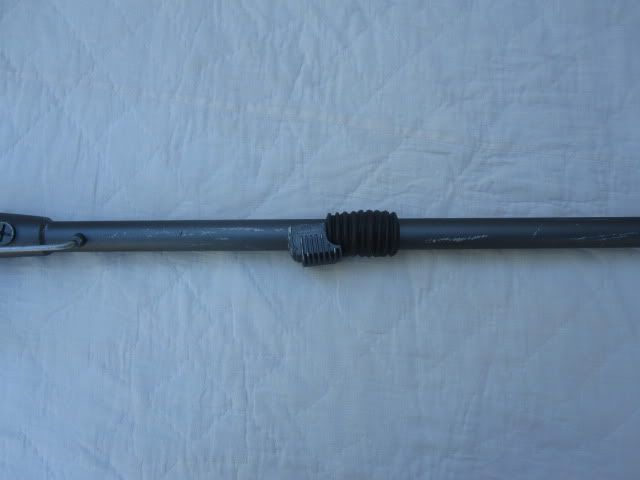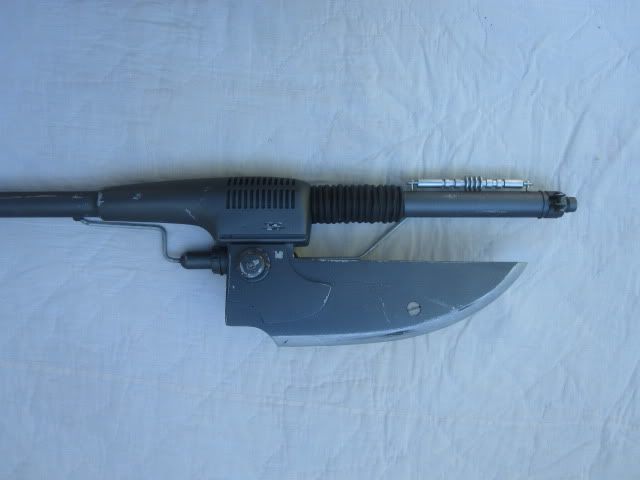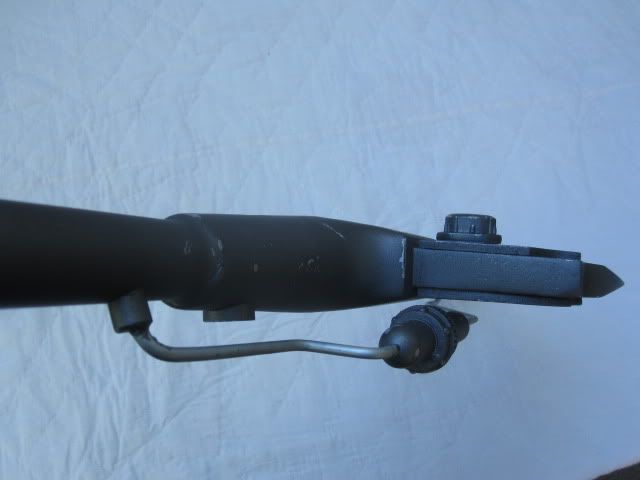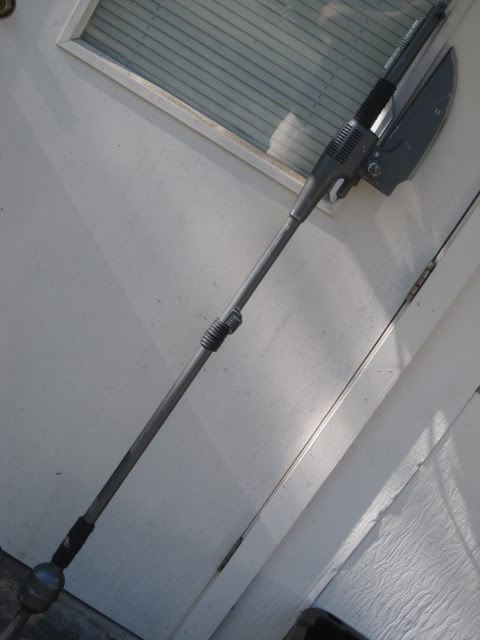 Pre-Dullcoat so it looks a little shiney: