As some of you may know I bought a EFX ANH Vader Helmet recast off of Etsy and It was stuck in two pieces, one day I tried to seperate them left the helmet outside to have my dinner then the wind blew it over then it smashed.
The lenses were awful had to push them off by hand, there was an obsessive amount of silicone used on this helmet (sometimes in stupid places) it took me forever to get that off of the eyes and the inside of dome. getting off the dome was tricky in the end I just used a kitchen knife and alot of pulling and the neck of the mask snapped off heres the inside.
Worst of all the face plate is all warped the neck the skull but at least the face is okay.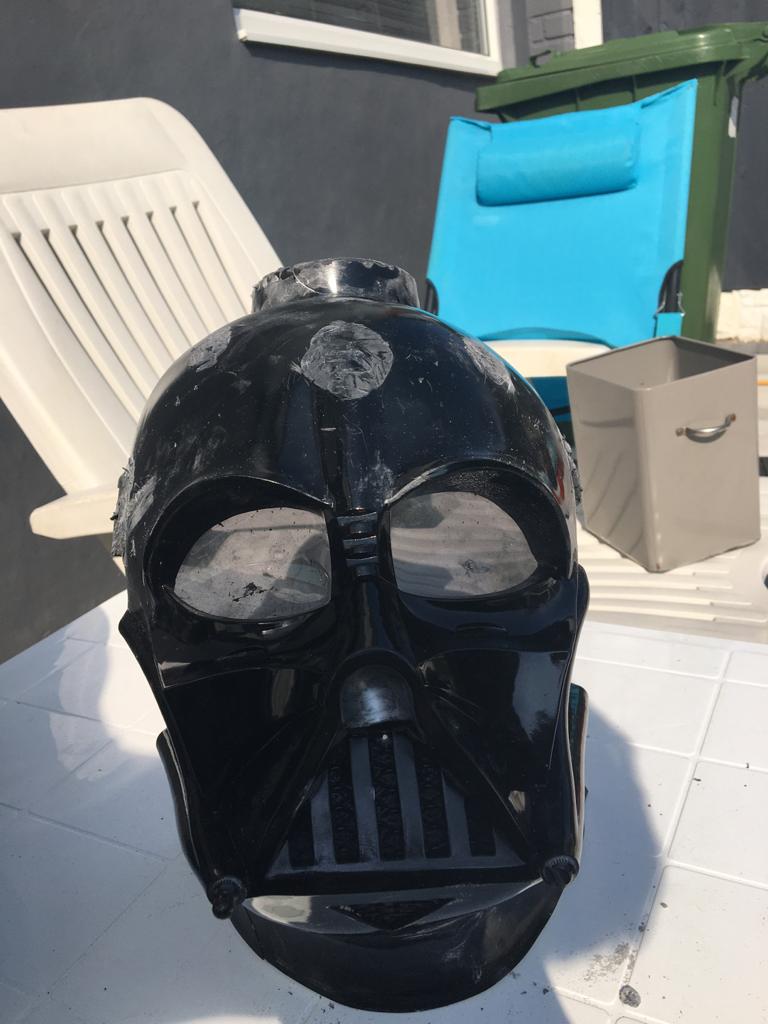 I dremeled out the inside for one safety because of all the sharp nasty bibreglass bits sticking out, two a flater surface for the mouth mesh to be inserted and three for grip of new fibrglass as the original is too weak.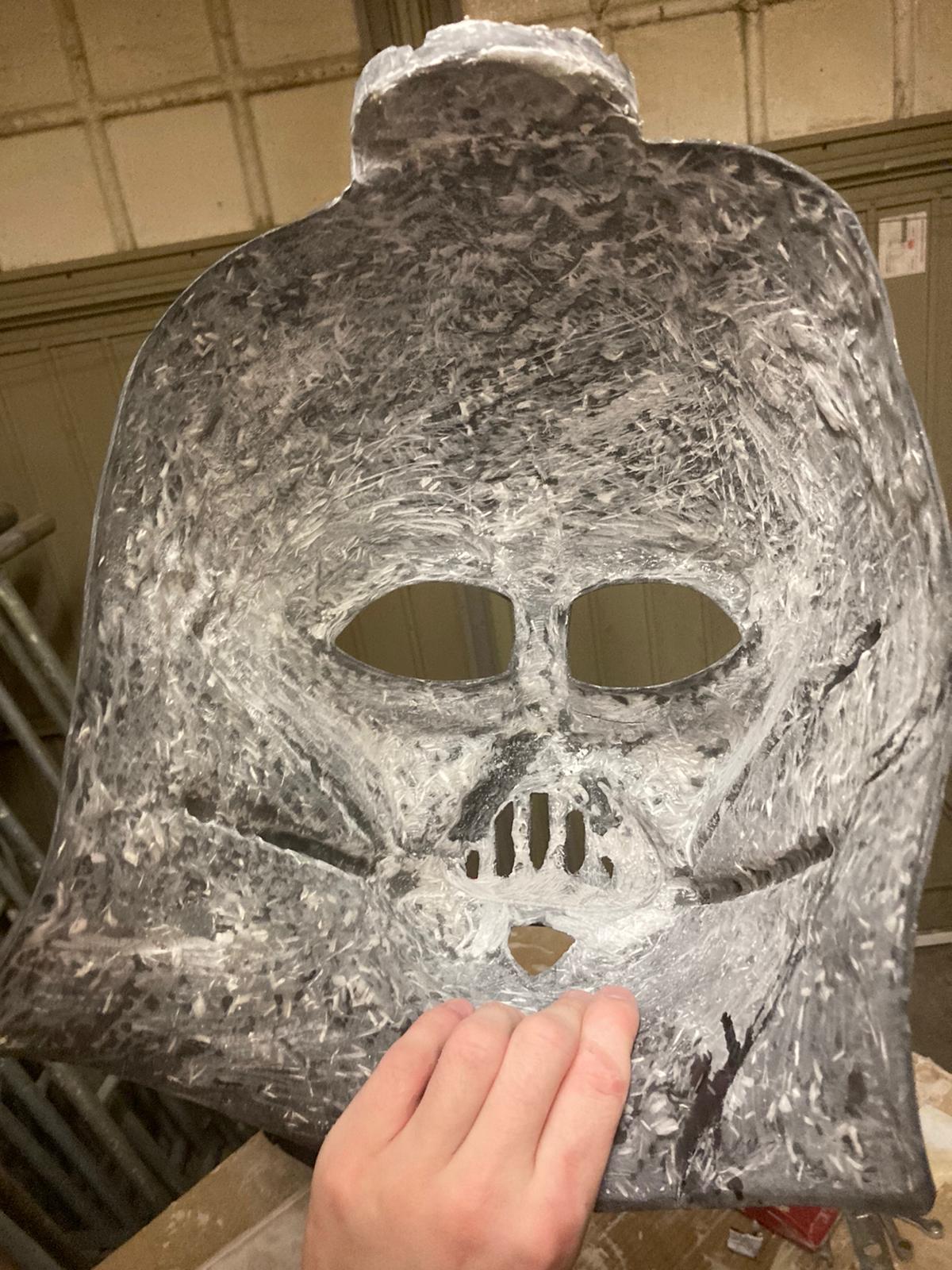 Heres the fibreglass work.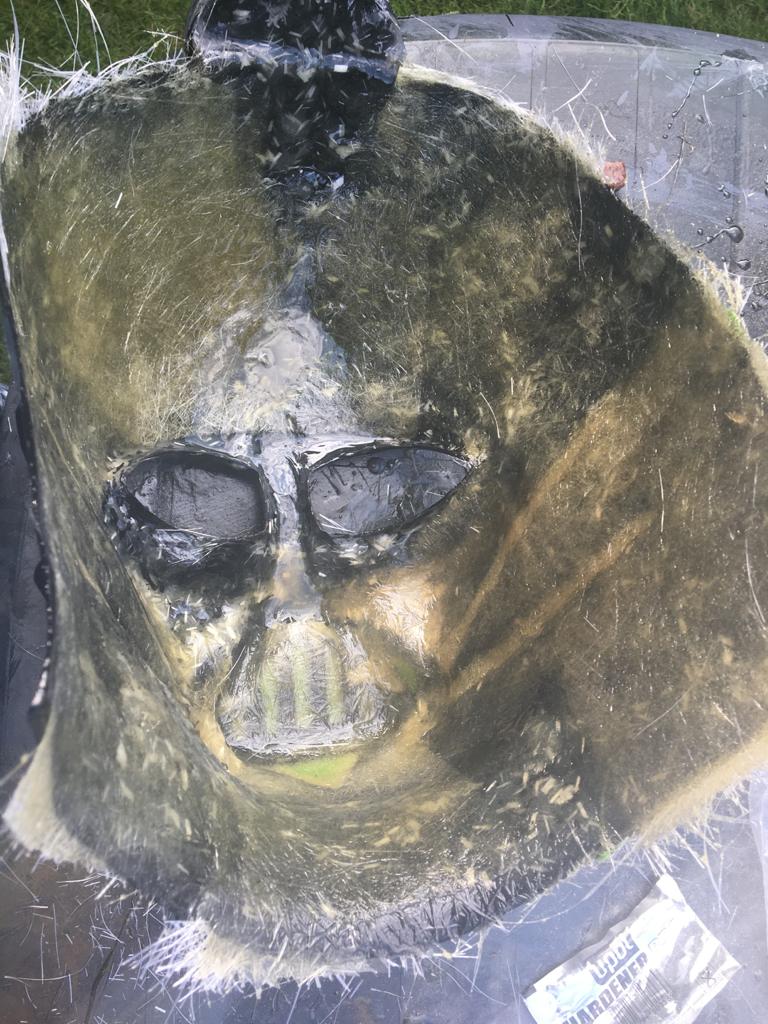 I accidently dremeled through the mouth wall on the right so that had to be fixed, the neck is mended but still needs more work.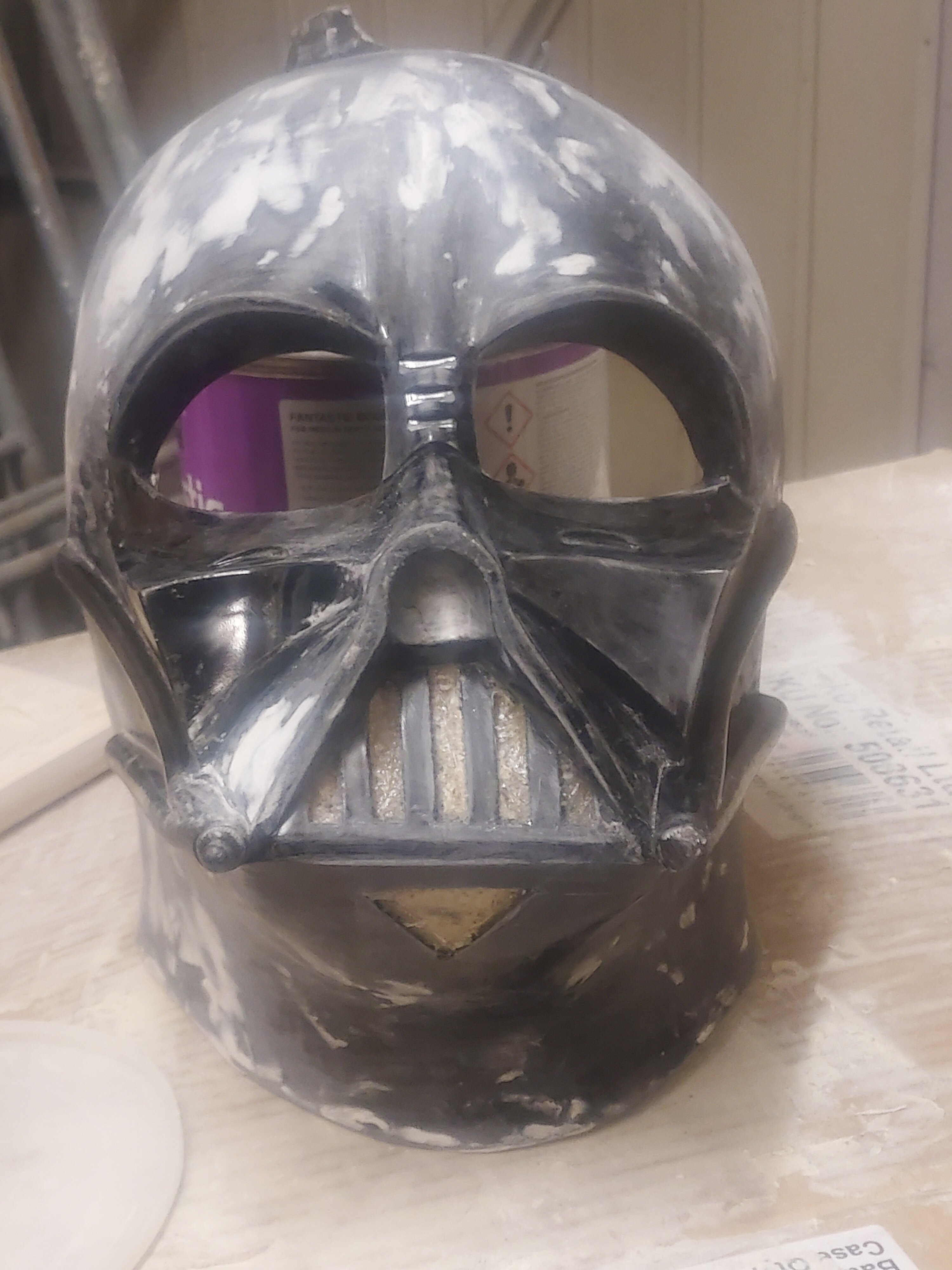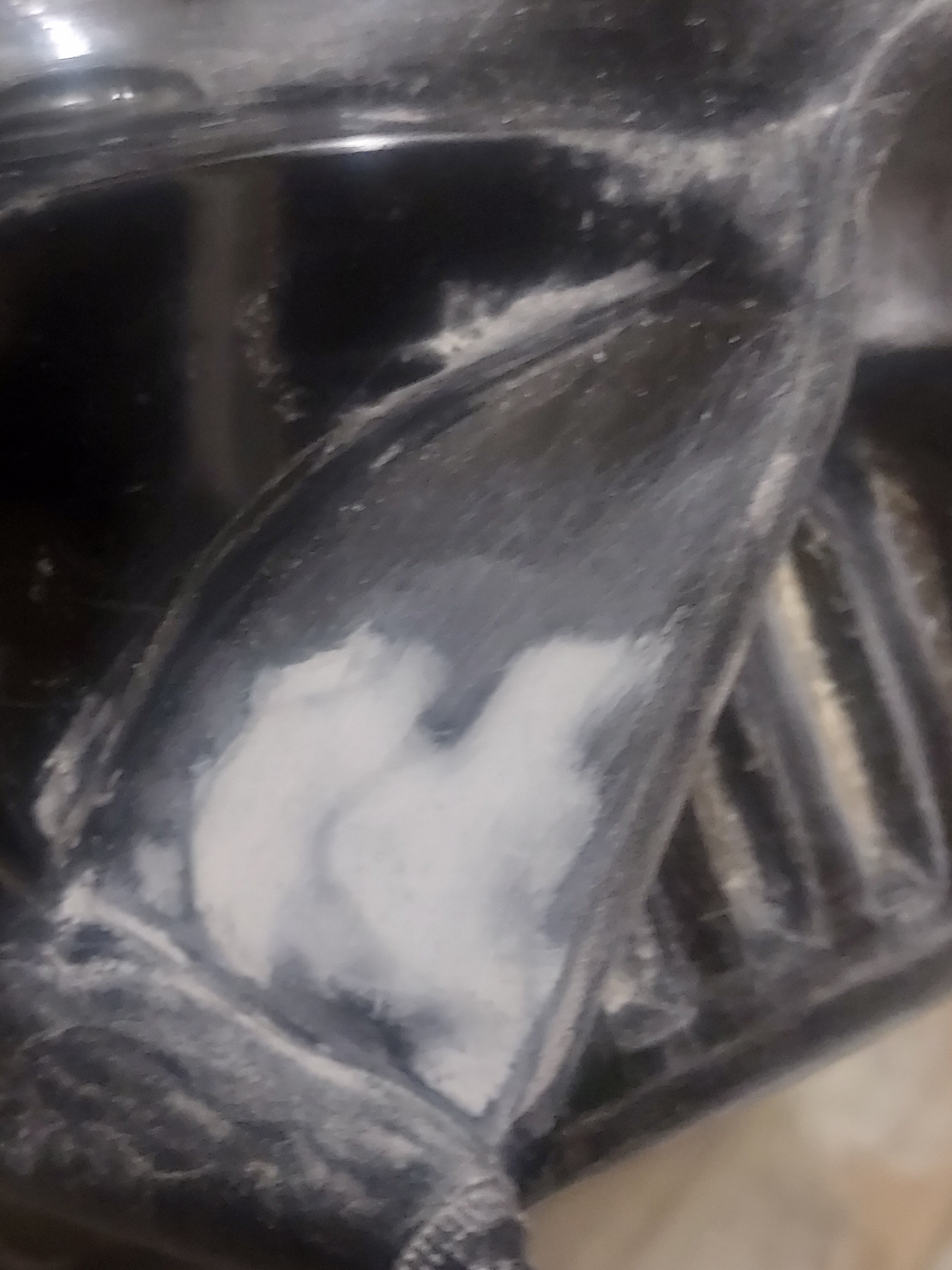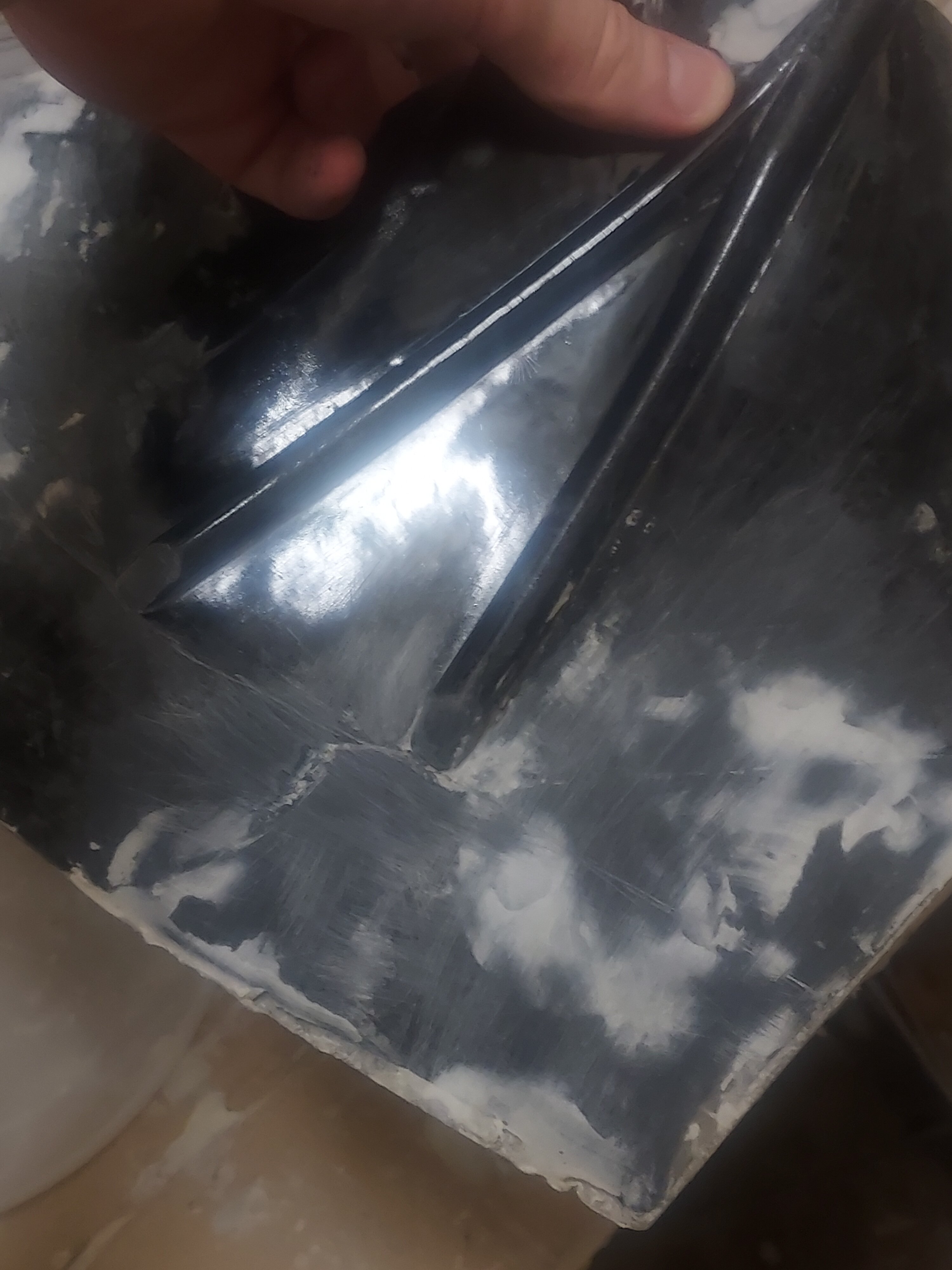 As you can see in the last image there is a pencil line showing whats gonna be reshaped (grinded/machine sanded) because theres barely any material to do that I decided to put body filler(bondo) underneath as grinding material once its in the right shape thenput fibreglass underneath.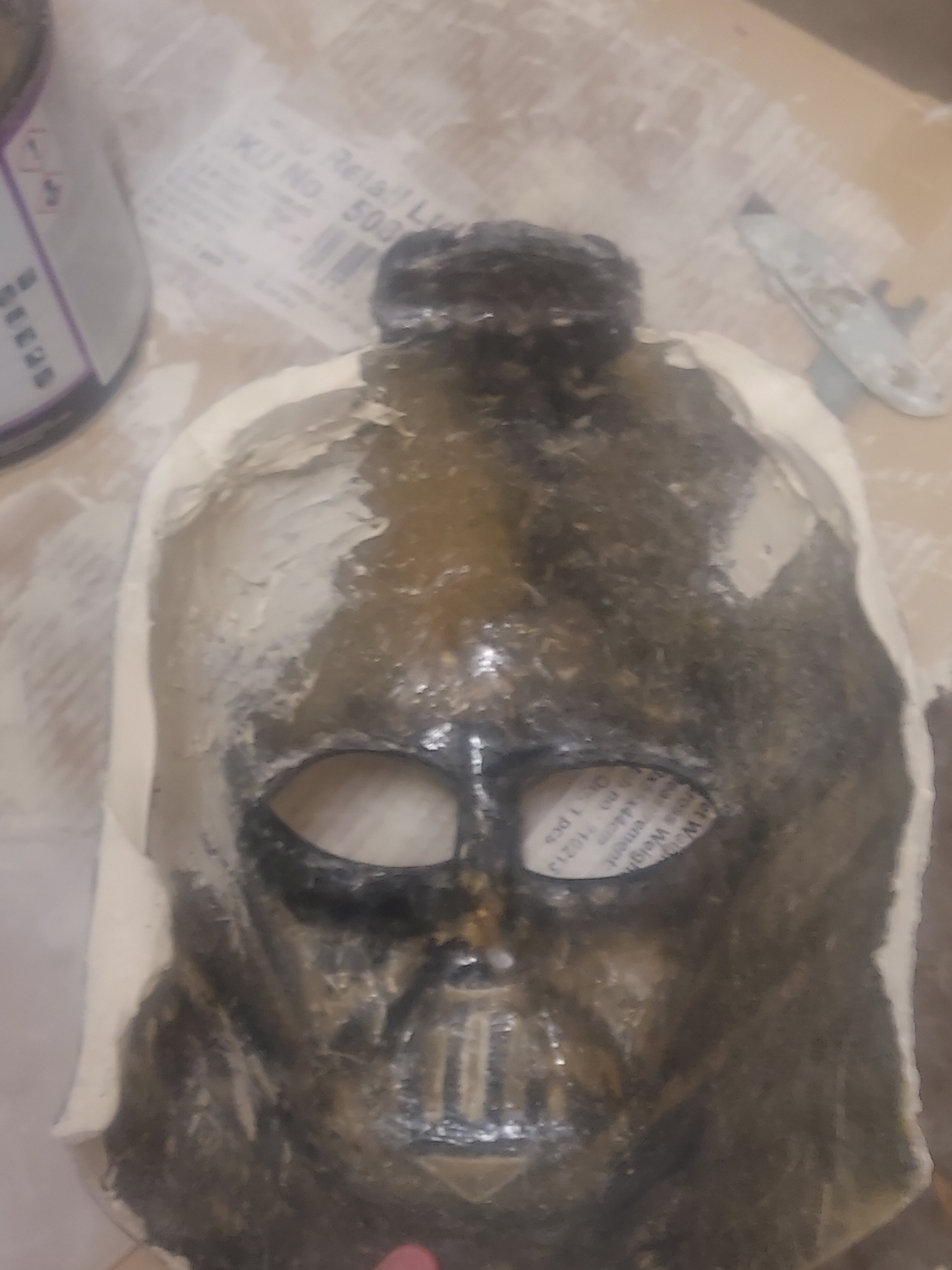 Needs more filler but you guys get the idea, I can't decide which version to do I mean being a cast from an ANH helmet I mean seems like an obvious choice but the face plate is abit more cleaned up like ROTJ and ESB, If I did one of those two I'd have to sculpt some of the dome mount with milliput make a fibrelass ring to go on top and secrue it with bolts and threads I felt like If I made an ANH helmet It would be to much like what its cast from. If anyone can tell me if anything needs redoing to the facemask to be more accurate eyeshape, nose ridges any suggestions at all would be gratefully appreciated.