Hi guys.
I got this very nice hollowed out Heiland flash and the plastic T-Tracks a while ago from BobasBounty. It was an awesome deal :thumbsup
Luckily I was able to find a Heiland flash bulb holder to fit into the body.
Next thing was to get a replica MPP clamp, which wasn't easy at all..
Mugatu was so helpful to get this done without overpaying this piece.
Another step which I've loved to do was to get the TI-Exactra board beneath the bubbles.
This looks so freaking cool. :thumbsup
It was time to get the D-Ring on. It was easier as I've thought.
And finally remove the black paint from the sidebars to get the ANH look. Done!
I have to say, I'm cool with the inaccurate one-step-shroud. And for a real flashtube-saber for about 110$, it turned out very well as a display piece or vader stunt saber
Any comments are welcome. Hope you folks are not tired from seeing another Heiland conversion
As always, click onto each pic to view it larger: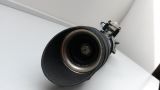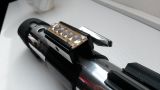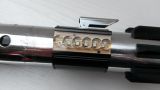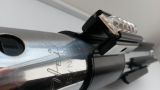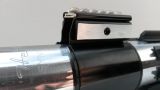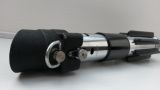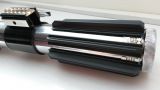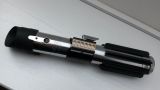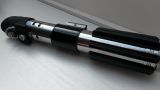 Oh, I forgot to get a correct button panel...any help?