Okay, so heres a bash Ive been working on with the Special Edition Star Trek 2009, Enterprise DVD models parts. I really like most of the look of the new E, some things could go but some work. So when Amazon had the special edition DVD's go on sale I snagged two extras. Blah blah blah, enough onto the good stuff.
The bash I decided to start is based on this picture I found on Deviant art, I dont recall the artists name but props to him/her.
It begins: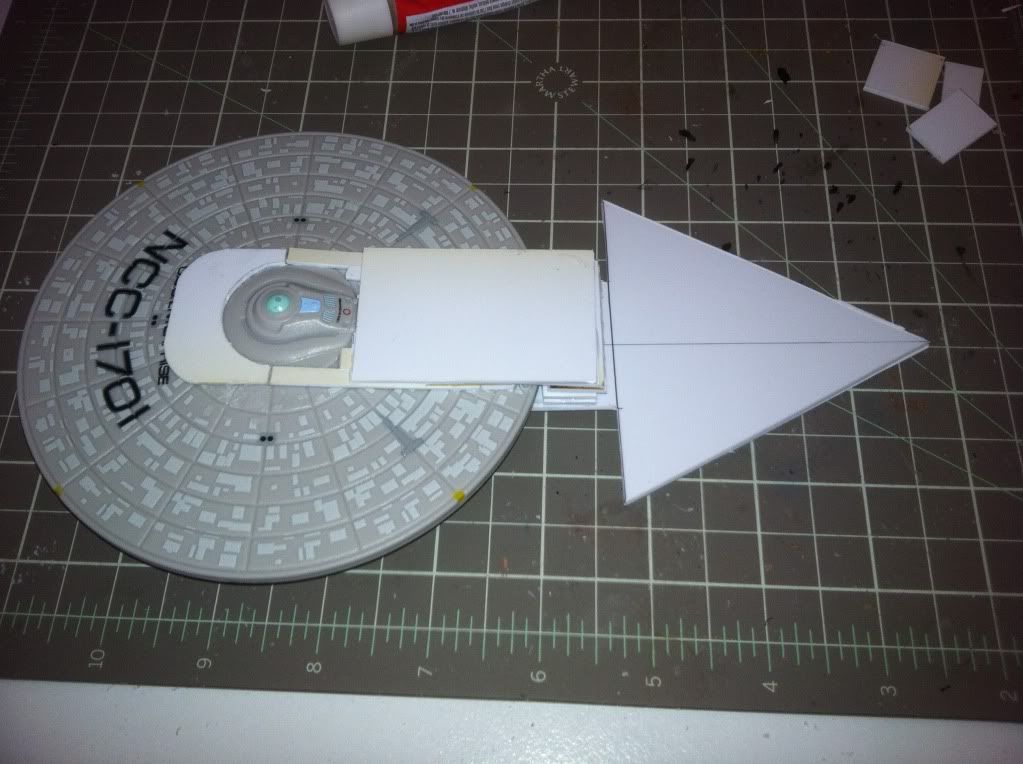 Taking Shape:
Oh, it is a ship: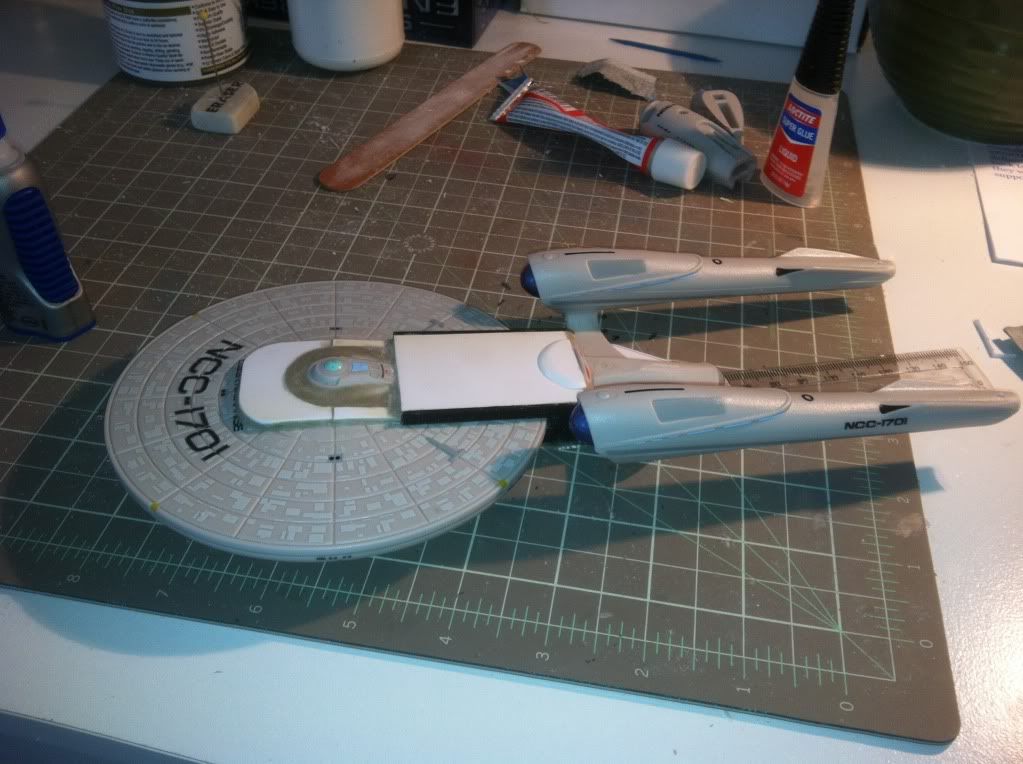 Home Stretch: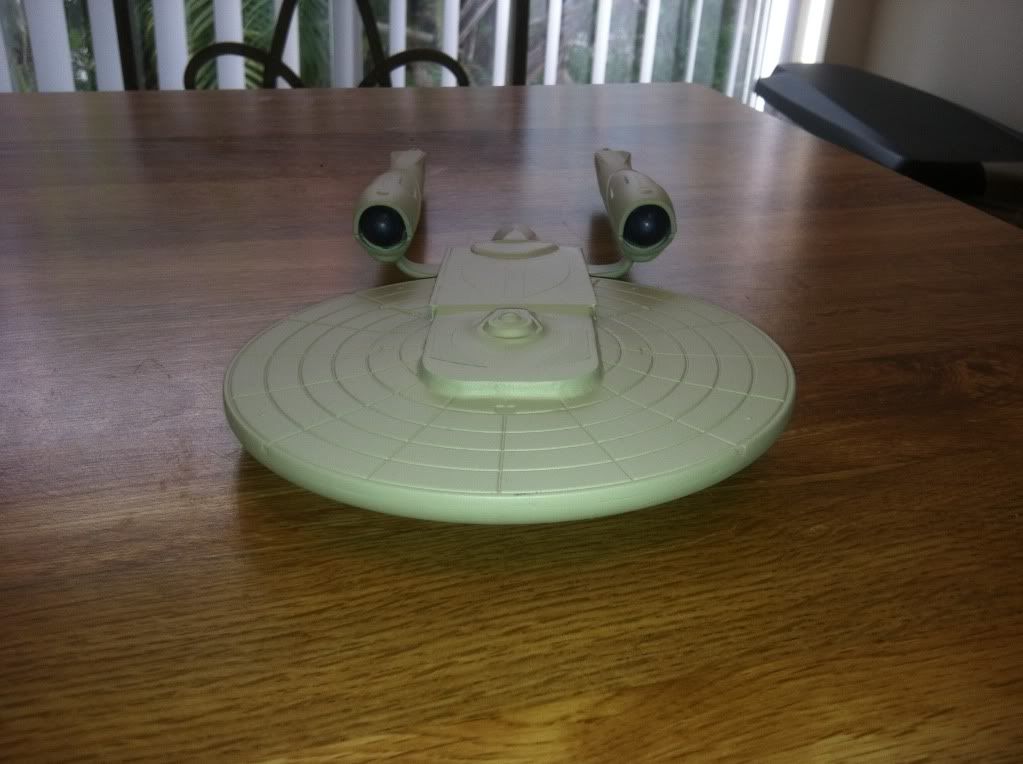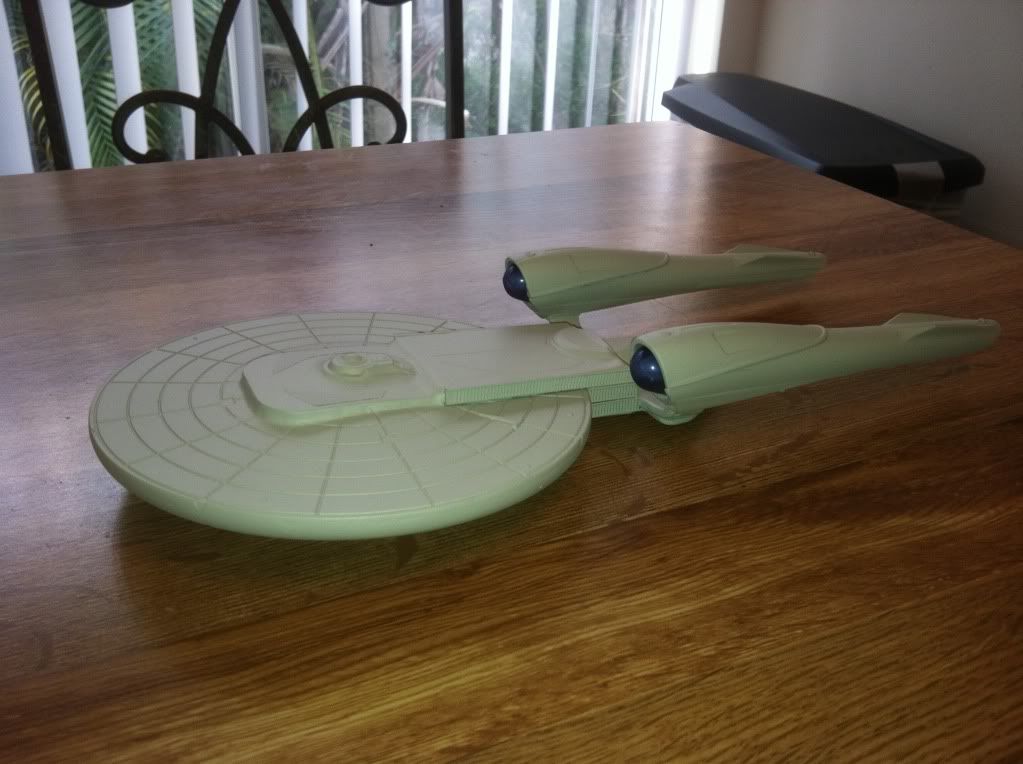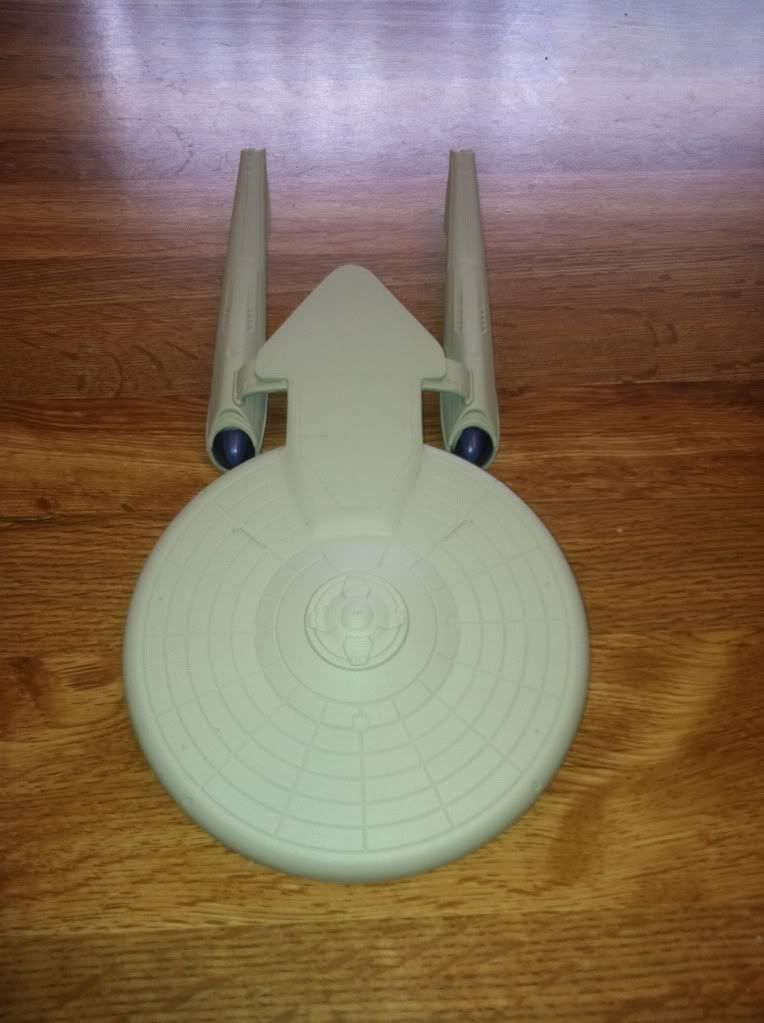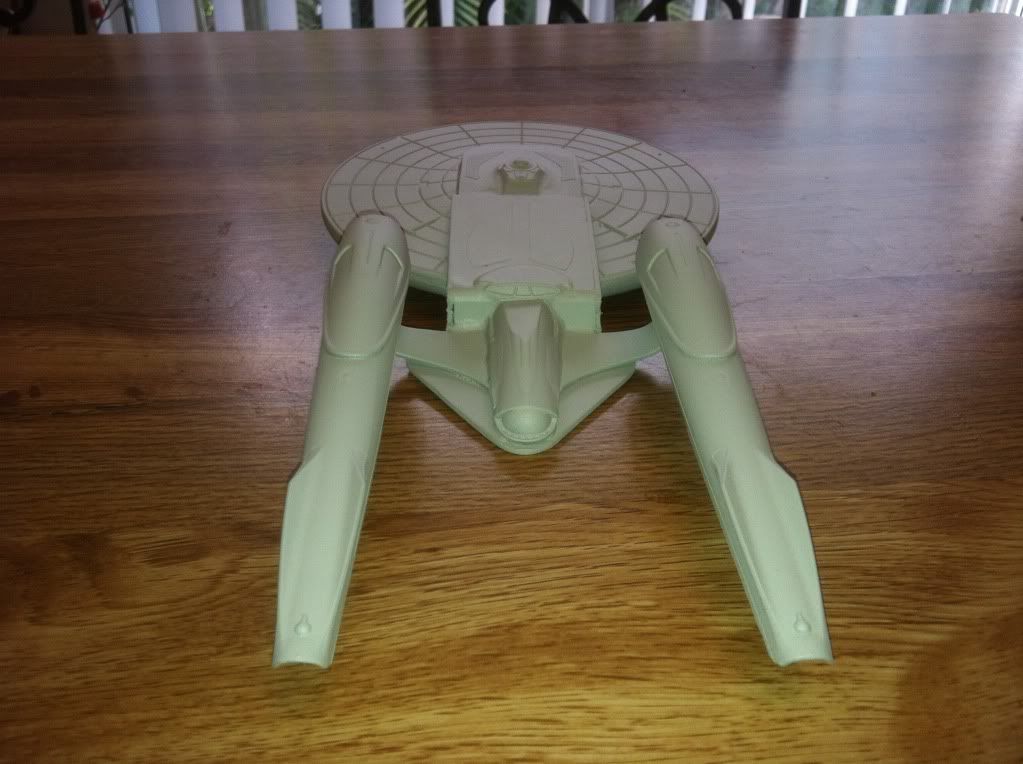 Thoughts, opinions? Be gentle this is my first major undertaking, and I barely have an skillz.
Feel free to look thru my other albums at my other completed Models.
Last edited: