Full steam ahead! The end is in sight so motivated to getting this done. Another day or so of work left I think. Because of the bow fit issues there were some significant gaps in the pipes that span across both sections. It was big enough that it was bothering me to the point where I had to try to fix that. With some more fiddly work with styrene pipe and some brass rods I managed to get it to an acceptable place. Not perfect by any means but unless you are looking up close it does the job. I tried to match the original paint and failed miserably.
Next up were some of the detail antennae parts. These were extras from Marc Noonan and did not come as part of the Primitive Dave model. They are really nice but also really delicate. Prepped them and mounted them on some brass rods for the bow array and the bigger basket antennae we mounted on aluminum tubes that allowed the fiber optics to pass through. Then painted them and mounted them onto the pyramid like frame that goes over the front domes. Also added the mast/spire which all adds up to a cool looking but seriously delicate piece. And that had to be done in duplicate, one for the top and one for the bottom.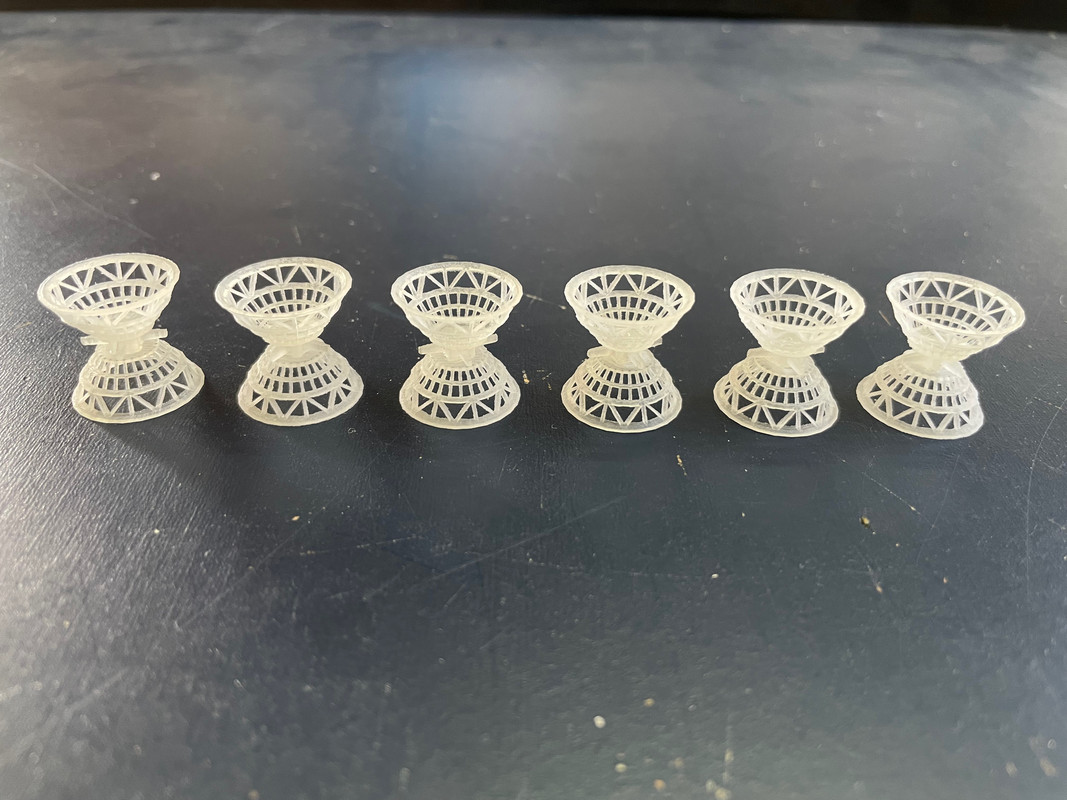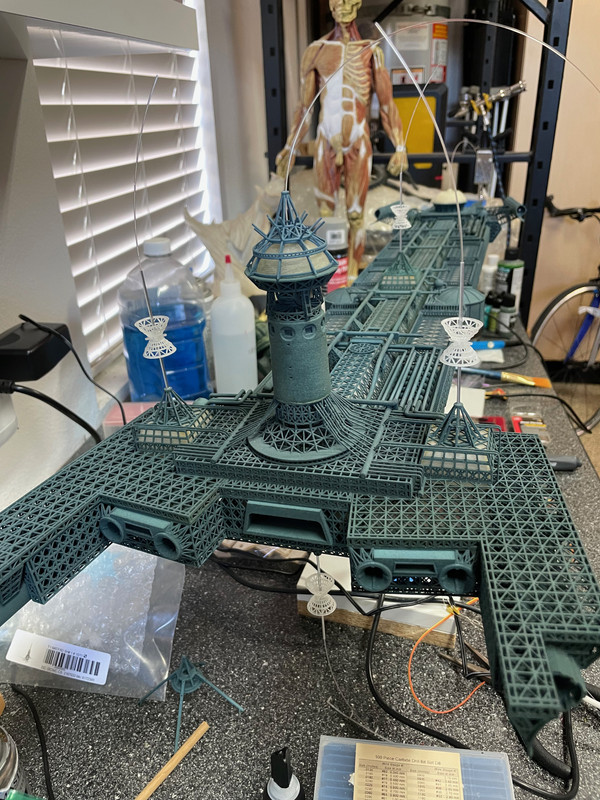 Also got the base more or less finished and when closed up with all the wires hidden I think it worked out pretty well. Its definitely helps finish the overall piece.