Sr Member
RPF PREMIUM MEMBER
Hello there,
ok, I did the maglite turned aluminium tips yesterday and today
those are very complex small parts that take a lot of planning, thinking and precision to do. I'm pretty happy with the result but I had a really hard couple of days (hence why it took two days to do two parts...) with issues around the house culmulating yesterday with me jumping into torns to cut one of the dunkeys out of a wire mesh fence. his four legs where stuck into the metal mesh and I was alone at home to deal quickly with that. realy fun stuff happening here lately... But still trying to get some work done!
this whole stressing situation resulted in lack of focus when i started working this morning and I kind of butchered the little work I managed to do yesterday. I'll explain where the piece is not up to scatch a bit bellow. I'm obviously prototyping right now and it gives me a good idea of what to improve and the next parts will be perfect
ok, so, like most of the other parts, I started by modelling them and matching them to ref photos in Maya. I looked at a lot of photos and a video of both propstore examples and managed to figure out quite a few small details that were hard to catch. the model should be pretty damn accurate
this allowed me to edit plans with measurements. lots of info on thos parts, they are extremely small and detailled. just the plans themselves are super complex when you look at them!
ok, let's start with the bottom tip. I started with this one thinking it was a bit simpler but i think it was the other way around now that I finished both tips!
so, for those two parts, since they have 2 or 3 sections, I'm starting from a round piece of aluminium cut at the proper length, and I'm doing one side, turning it around, then doing the other side. it avoids any waste of material and the piece is secured easily into the chuck and with the counter point for the second step of opperations.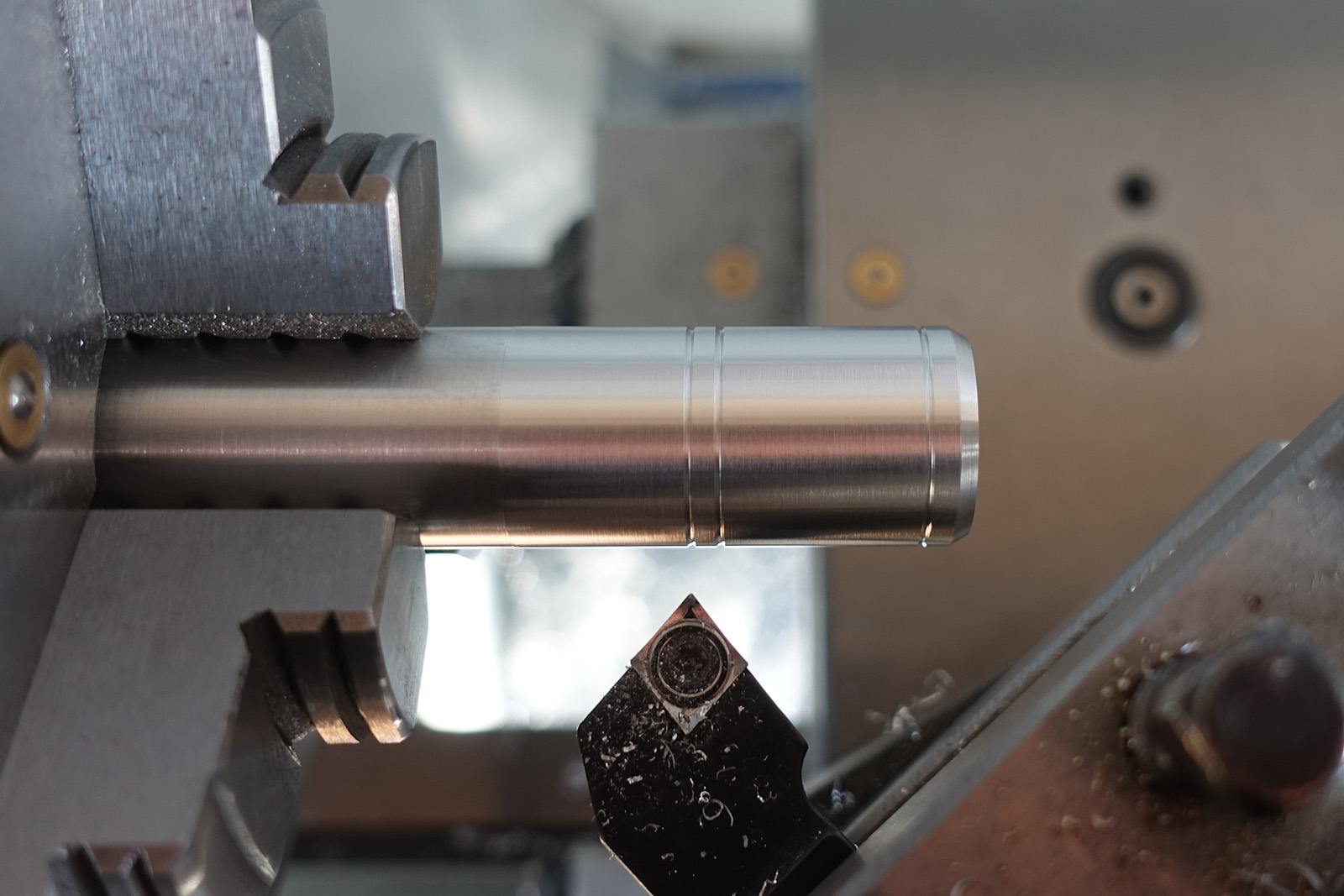 here, drilling the 13mm hole for the maglite on the back of the piece: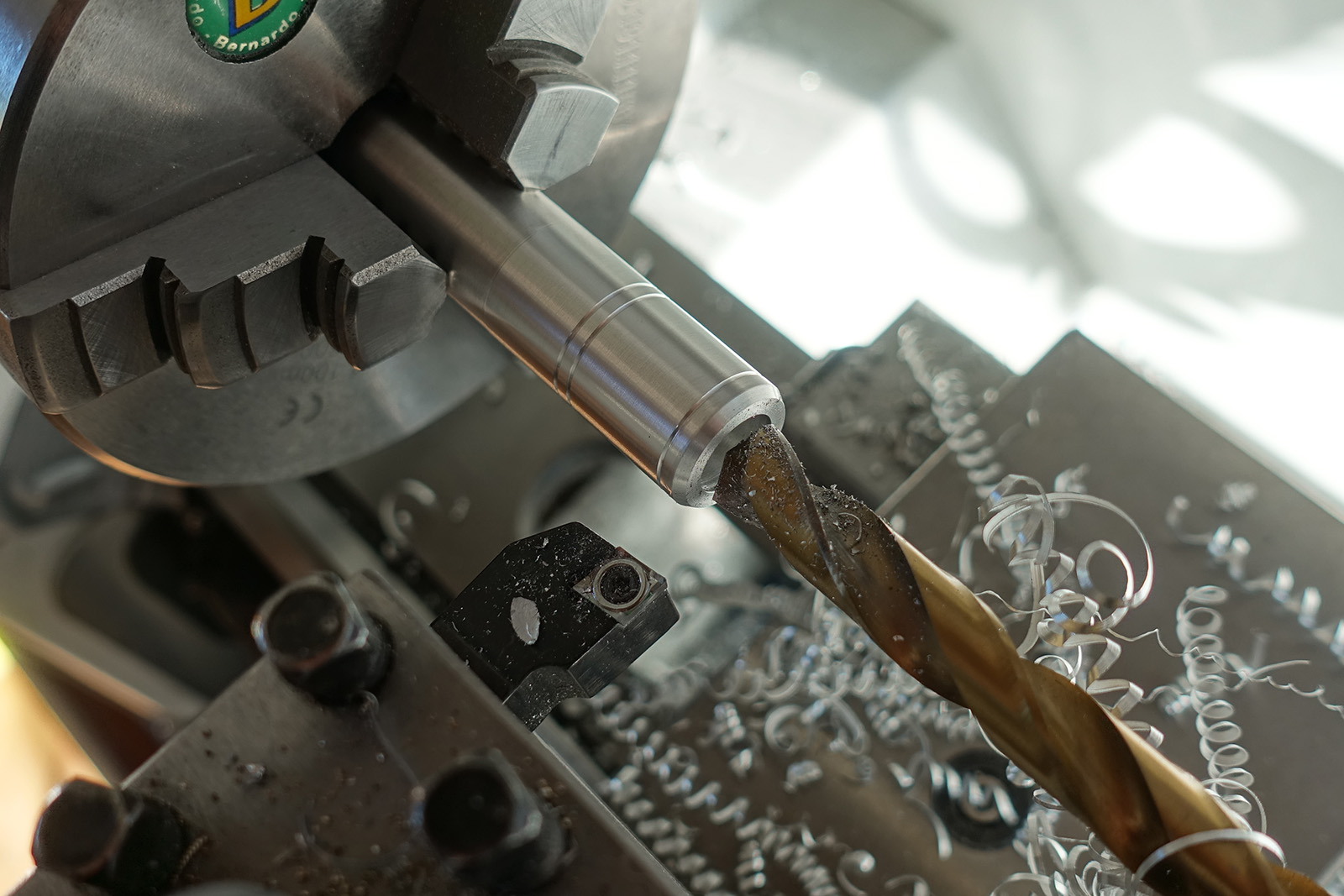 then, turning the piece around, securing it with the counter point and starting working on the other side: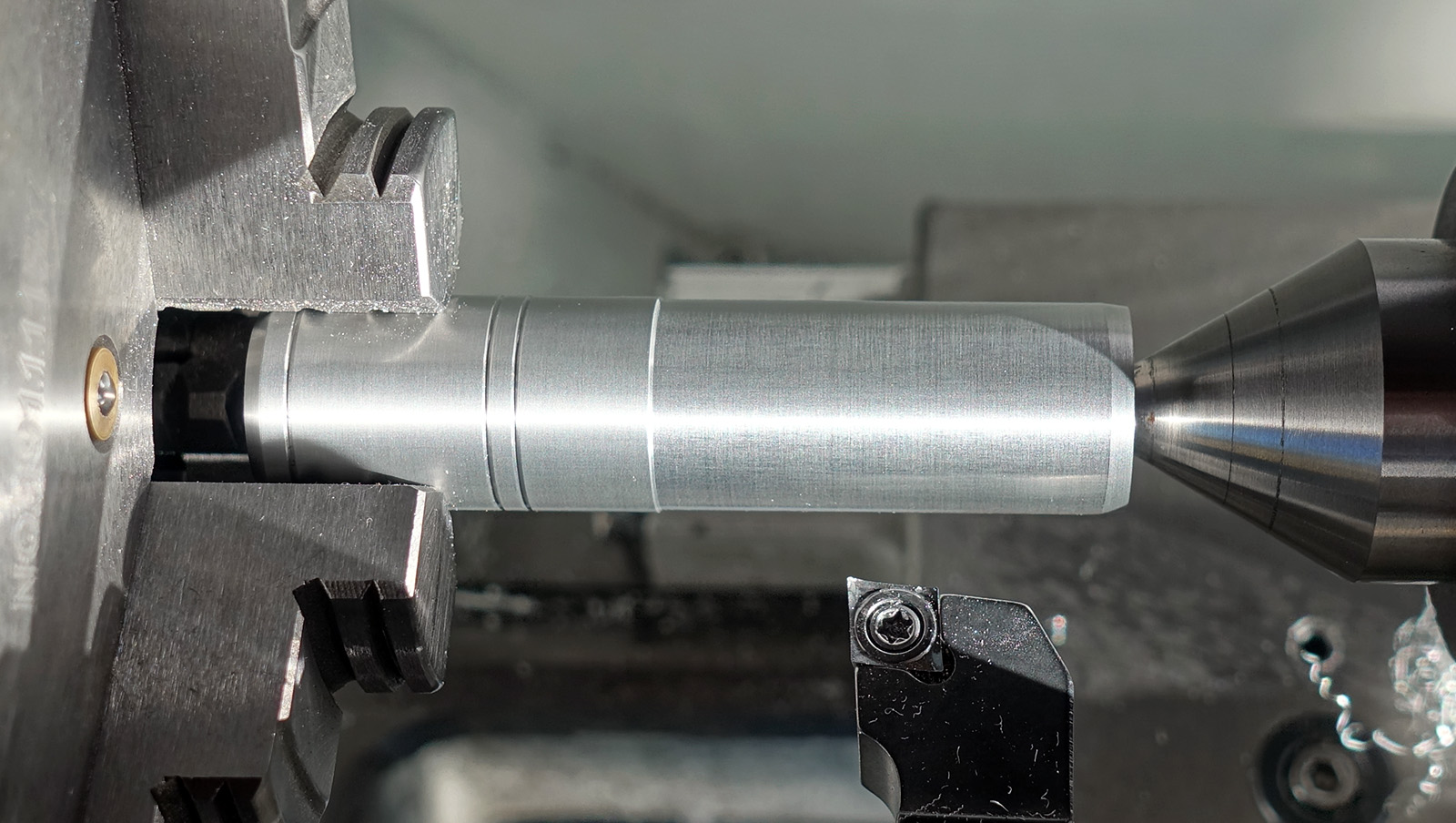 so this is where I started this morning and sadly, I dont know what I did, I was not focussed and I remove a mm too much on the front of the right flat section here.
In the end, i kept going and finished this part as close as possible to specs. But yes, that front flat section is a bit short, you'll see it in the final comp with the refs later...
next time it will be perfect! at least I know how to work around this piece now and it was good training.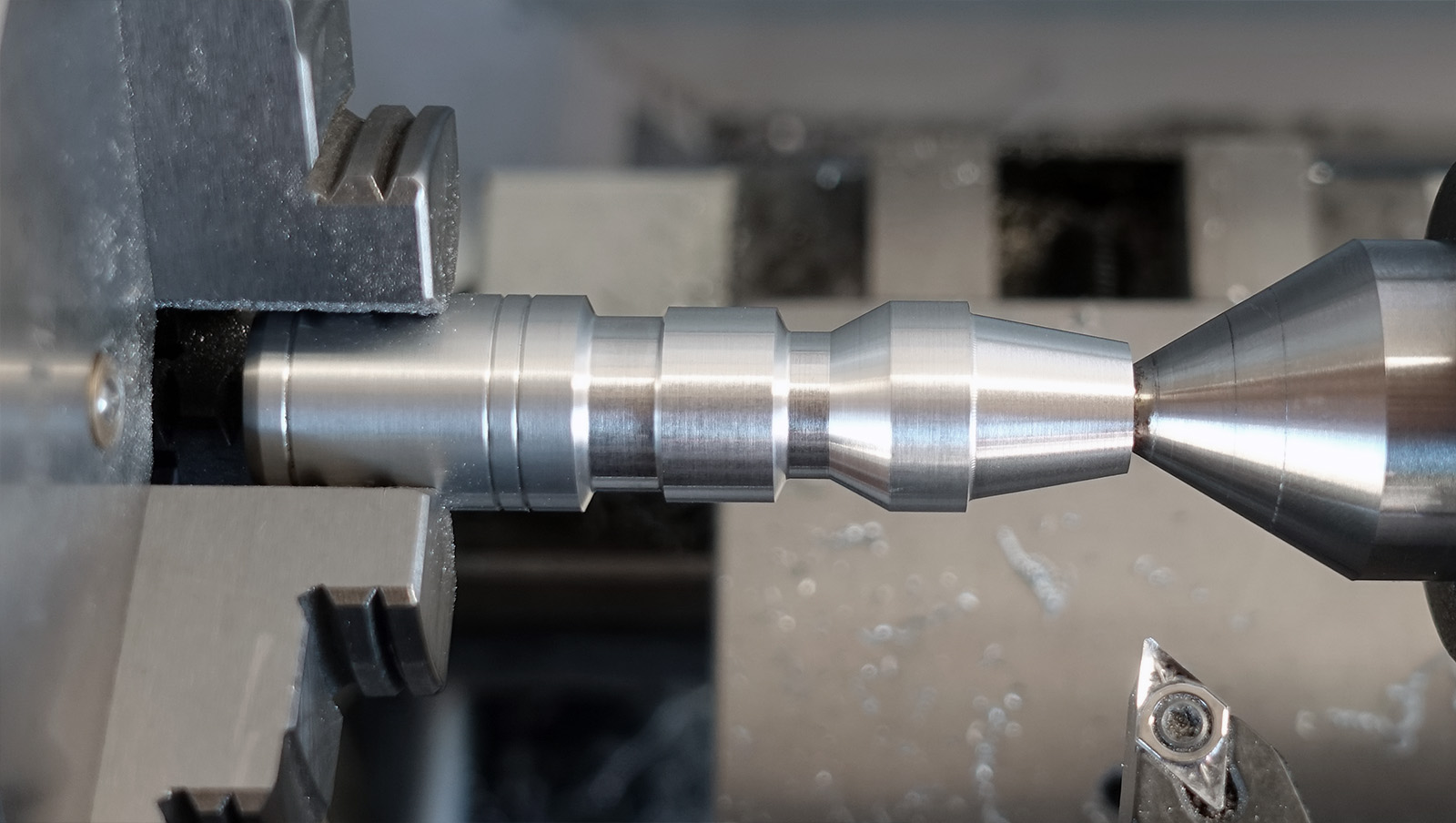 and finally for this one, drilling the front with a 6.5mm bit. I drilled it all the way to allow the flashlights to work
:
ok, I'll prepare the photos for the second part and post it a bit later
cheers