So even back in the days when I finally purchased my vintage ROTJ Emperor on a cardback such as this one here :
It always bugged me that he looked quite so simple as seen in this picture from Rebelscum.com Archives :
Photograph above by D. Martin Myatt for Rebelscum.com
And before we even knew what the Emperor looked like under the hood, I had taken a stanley knife and went crazy on the robed head. Fully committed to upgrade my action figure with a real robe, just as the little vintage Jawa action figure was given lateron, this was somewhere in the summer of 1984.

Well ever since ... that Emperor action figure has been waiting patiently. Until 2 weeks ago when I finally decided to make that robe and finish the head ... so without further ado I present to you my fully upgraded and operational vintage Emperor from Return of the Jedi :




The robe is all handstitched and he's got a full facial make-over, including 2 x a yellow iris with black pupil + added high-gloss over a white eyeball :
I can tell you that took me several attempts, some cursing and swearing, before being finally content.
Besides the robe I also had to stitch 2 additional loose grey sleeves since I had cut the plastic ones to pieces and was only left with both hands and wrists, which are now attached to the shoulders via some electrical wire, this also means I can bend them just a little in the elbows.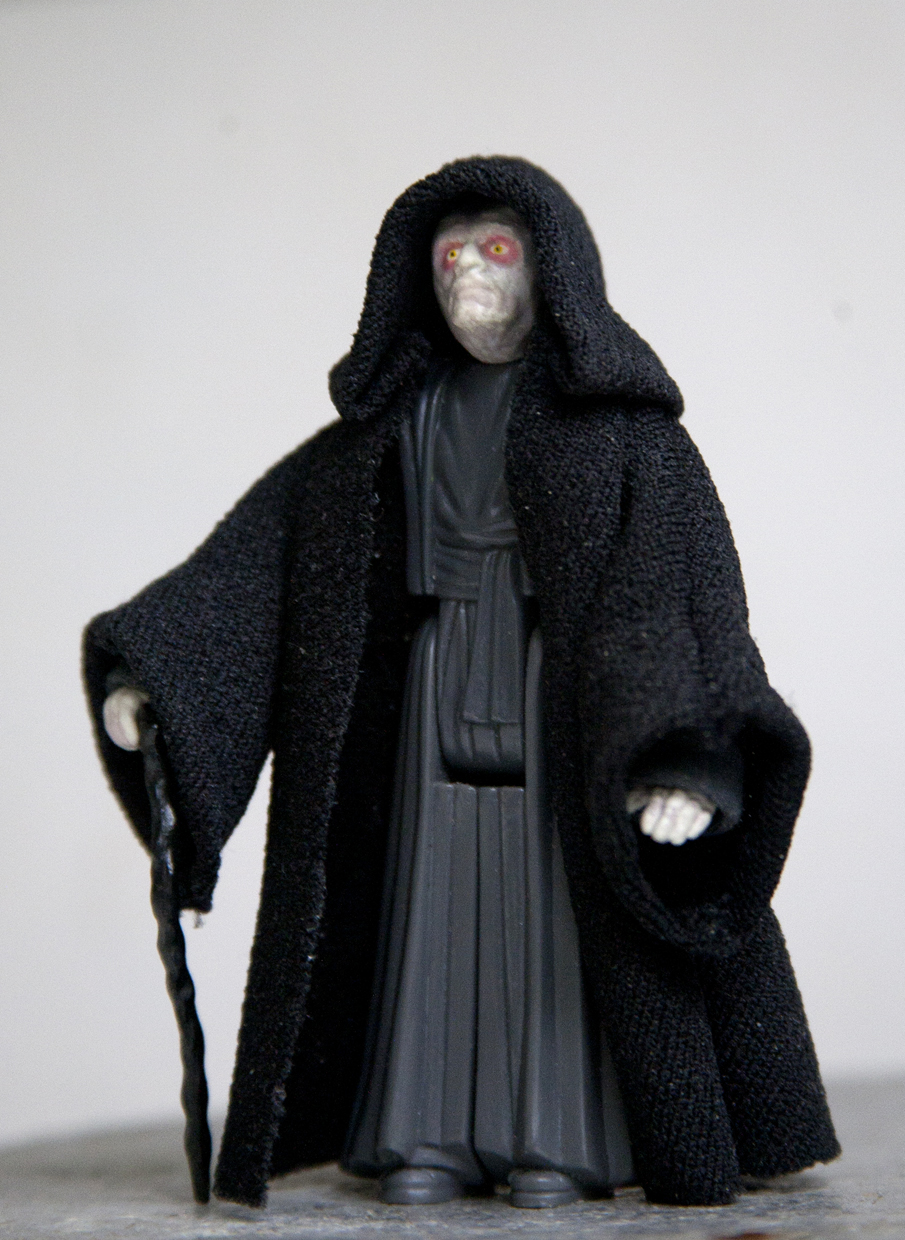 I upgraded the Emperor's cain from another Darth Sidious action figure and also made a tiny clasp, which I'll be adding lateron.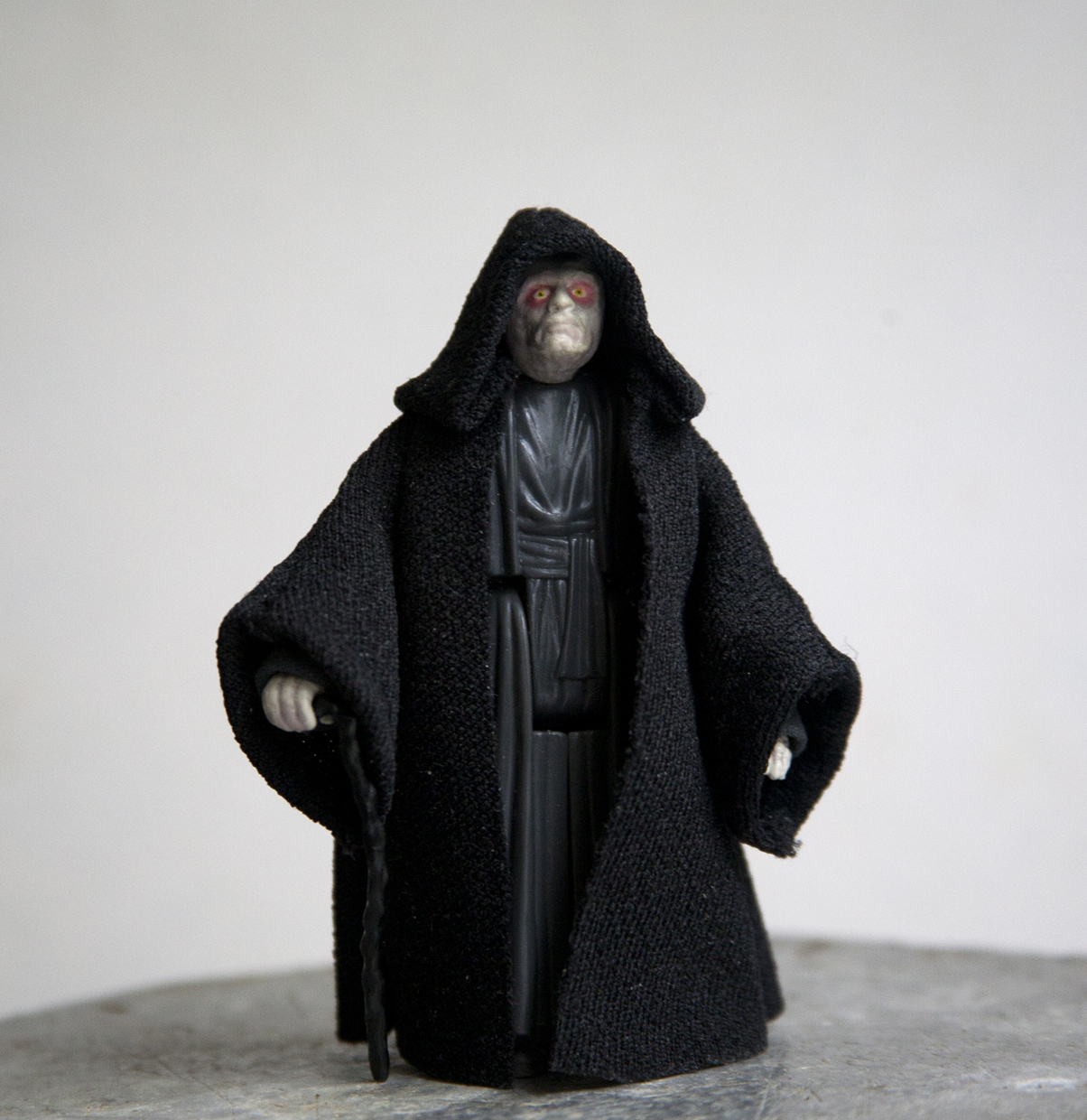 © Photography Chaïm Murzan 2020
Eventhough in some of these pictures the hood may seem a little to big, in reality it looks quite accurate in recreating the Emperor's robe-costume and pose ...
© Picture Lucasfilm Ltd.
All things considered
I'm quite happy with this result and can finally cross this elaborate project off my 'still-to-do'- list ... eventhough it has been almost 40 years in the making.

Chaïm
Last edited: