Hey all!!
Well... while I am also working on a judge dredd... I couldnt help myself but work also to upgrade my BANE costume as well..... it was such a hit last halloween, and I had so much fun with it I couldnt help it.
Got a new gauntlet...as well as splurging on a new mask as well. I love both of them... ESPECIALLY the mask!!
Currently having a NEW vest custom made up by TUCK, the designer of my original gauntlet AND my son's MK Scorpion costume... I am so excited to get this thing... should be soon!!
Also been hitting the gym hard to maintain a respectable BANE build... which is also a big part of the cosplay I feel...
Here are some pics... the new gauntlet...and a few of the NEW mask... the vest is coming soon as will more pics... please let me know what you guys all think!
Thanks!!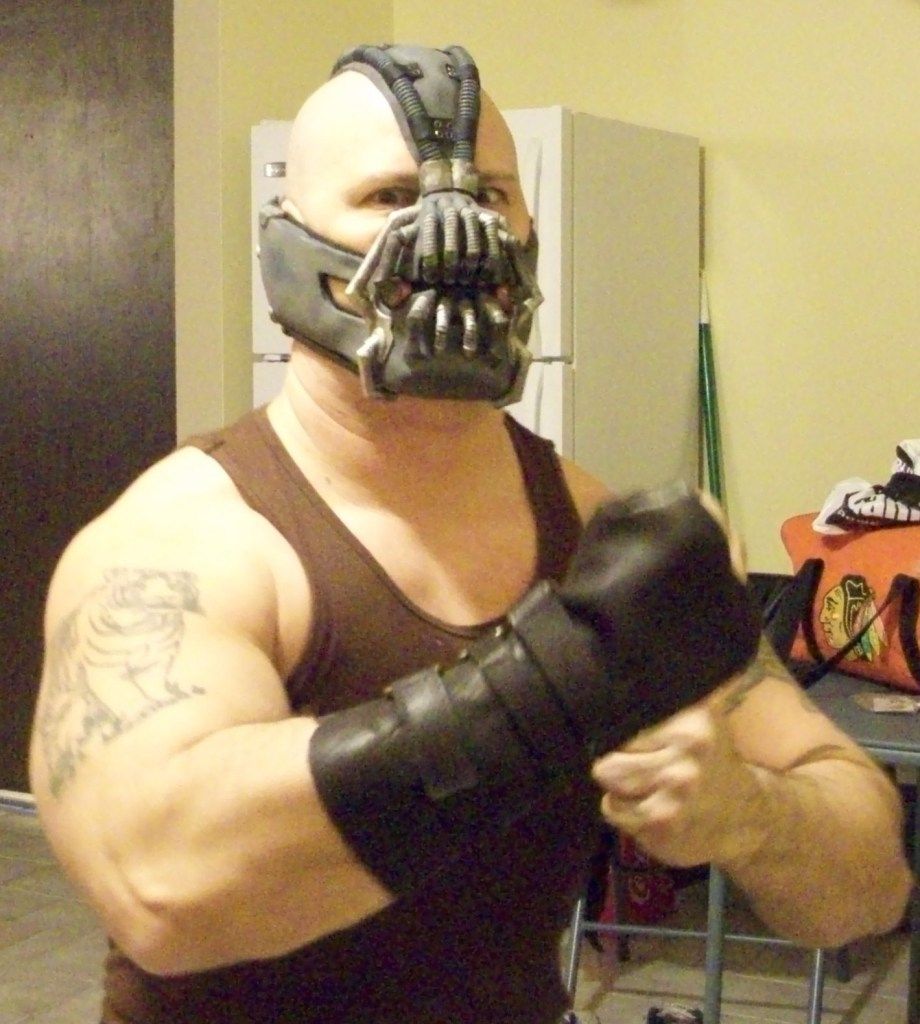 This is just a shot of my ORIGNINAL vest with the NEW mask and NEW gauntlet...