Was going to put this in the prop section but I will be starting my Mark VI build pretty soon so might as well just combined them. Besides its going to be needed to power my suit :lol Anyways here's my arc reactor for the Mark VI that I made from household items and a few inexpensive parts.
I used SideShow's replica arc reactor as a reference. Didn't intend to make it exact but to get the "look" of it.
Parts:
- Template provided by Demolition- Thanks!
- PVC pipe-Home Depot = $2
- Cardboard- Household item
- Usb book light x2 - Dollar Store = $2
- 4 AA Battery Holder - Fry's = $1.25
- Snap connector - Fry's = $0.25
- Resistors 150ohm 1/4w Tol 2% - Fry's = $2
- Plastic container for cover - Dollar Store = $1
- Spray paint - Already had = $0
- Plastic door handle guard - Dollar Store = $1
Total = $9.50
Tools
- Rotary tool
- Soldering Iron
- Hobby knife
- Wire cutter
- Scissors
Pics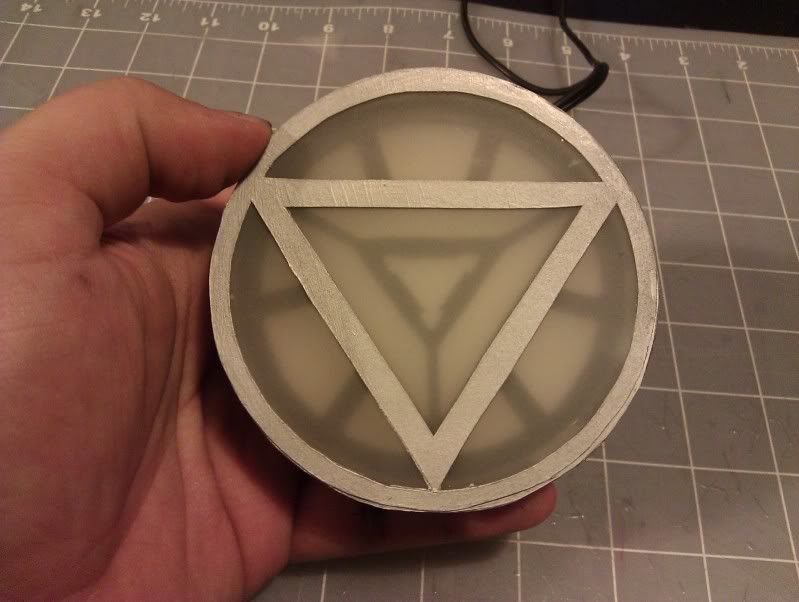 New reactor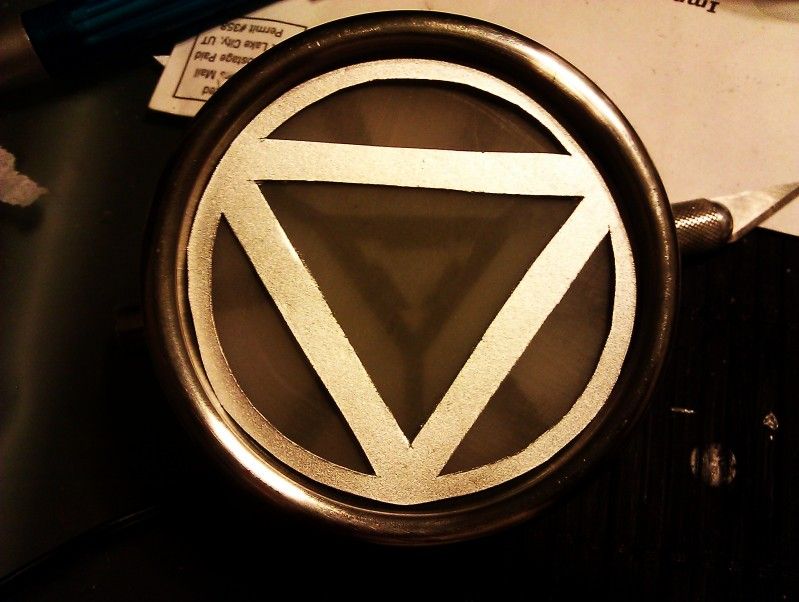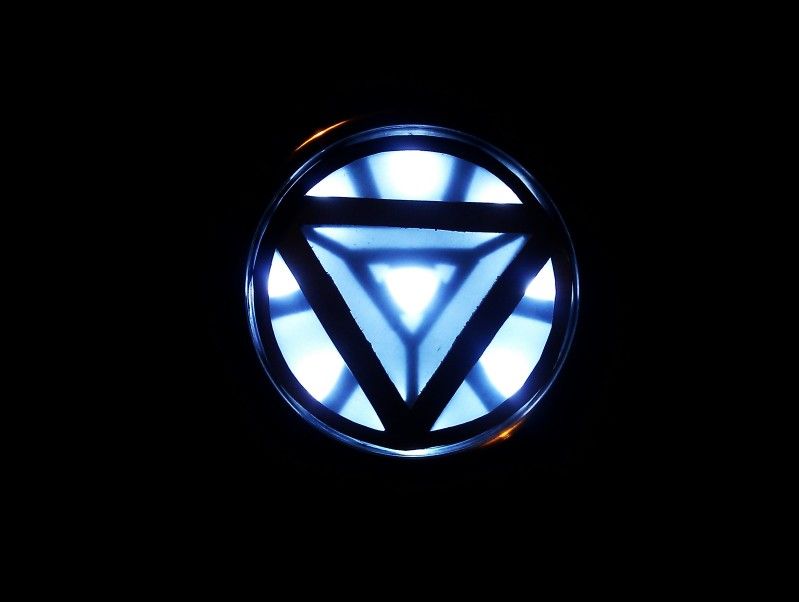 Edit: Armor Building
For the Mark VI I am using Robot's files modified by Stealth for foam build- Thank you sirs!
You can get them from this thread:
http://www.therpf.com/f24/robo3687s...am-templates-easy-build-green-version-128147/
Most of the stuff was bought at Wal-mart except otherwise stated.
Supplies (so far)
- Best Step Anti-fatigue mat- 1/4in thick - Year's - $20 online/$25 instore
- Foamies for some flex areas- 2mm - $5
- A ton of hot glue sticks - $3 a bag
- Xacto blades - $2
- Buckles - $.58 a box (comes with two)
- 2in webbing - $1.88 for about 4 1/2 feet
- Plasti Dip red - $8 - Ace
- 2 part epoxy - $3-$4 - Ace
- Tacky glue - $2 - Wal-mart
Pep Templates
- 110lbs Cardstock - $5 for 150 sheets
Tools (so far)
- Xacto knife - or any hobby knife - $3
- Box cutter - sometimes - $2
- Sharp Scissors - $3-$8
- Hot glue gun - $3-$5
- Pen/Marker - $1-$3
- Cutting mat - $5-$10
Pep Templates
- Printer - Whatever you got lol
Completed Parts:
- Arc Reactor - Page 1
-Chest and Back - Page 1
-Shoulders, Biceps, and Forearms - Page 2
- Shins - Page 3
- Paint process - Page 4
-Thighs - Page 4
- Helmet (casted by Jowe) - page 5
- New Chest page 5
- New back - page 5
- Abs - page 5
- Cod - page 5
- Paint Scheme - page 6
Feel free to ask me anything, I'll be glad to help if I know the answer
Last edited: