well, a few of you might've seen the custom bad blood predator in my "predator shelf" thread, and i said i was in the process of completely repainting it. well, it's finally finished, just finished the face last night and i thought i would show you guys, for those who care to look now as far as the name of my custom, i apologize if it's already been taken by any of you for anything, but theres a small story as to why he's called that that i can share later but for now i just wanted to explain a little bit about my journey through this paint up.
what i mean is i kinda took a very different, much more tedious and paint wasting, method of doing it. the acrylic paint that i mixed for the spot pattern was very useful as far as little effects like the little predator hairs that litter a preds skin, or just giving that real layered look of the different textures of some of the rougher areas in their skin
with the hairs, and i wish i could show you but my camera is terrible, i took the paint brush, dipped it in the already hardening paint, and kinda dabbed it on paper surface and let each dab pull the paint to a point a little more each time and then finally just touched it to the surface of the figure and it created this real cool effect of individual little hairs and let em dry and they stay really well i'll try to take a couple pics to show exactly what i mean but here are the pics i have
here he is in all his "thank god you're done painting that ******* thing"-[sub]jessica parks[/sub] glory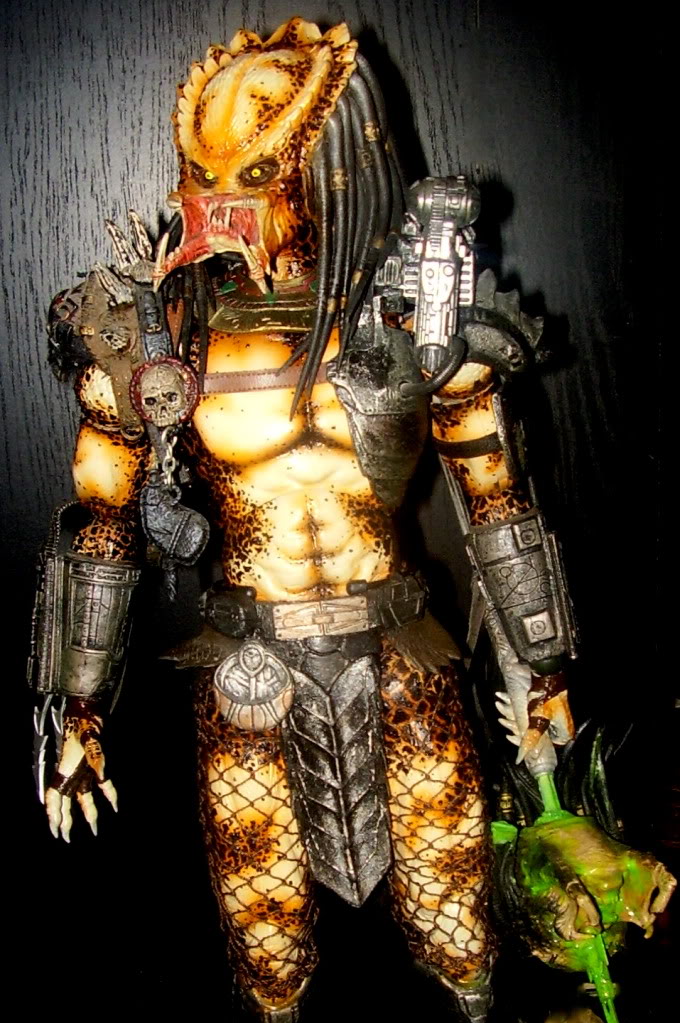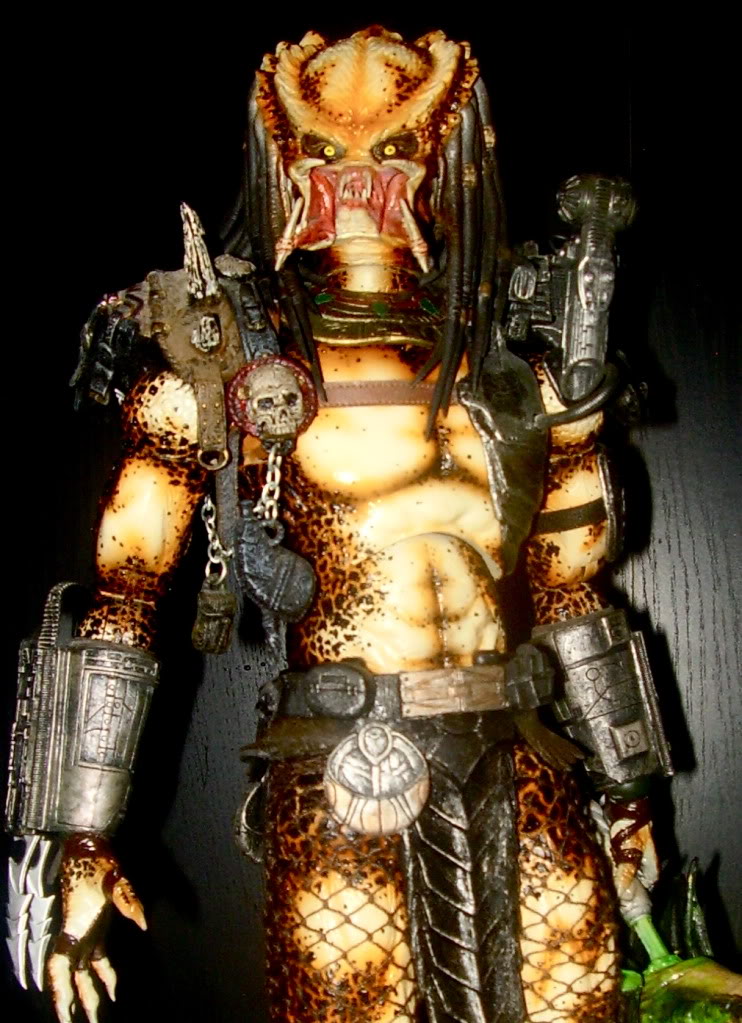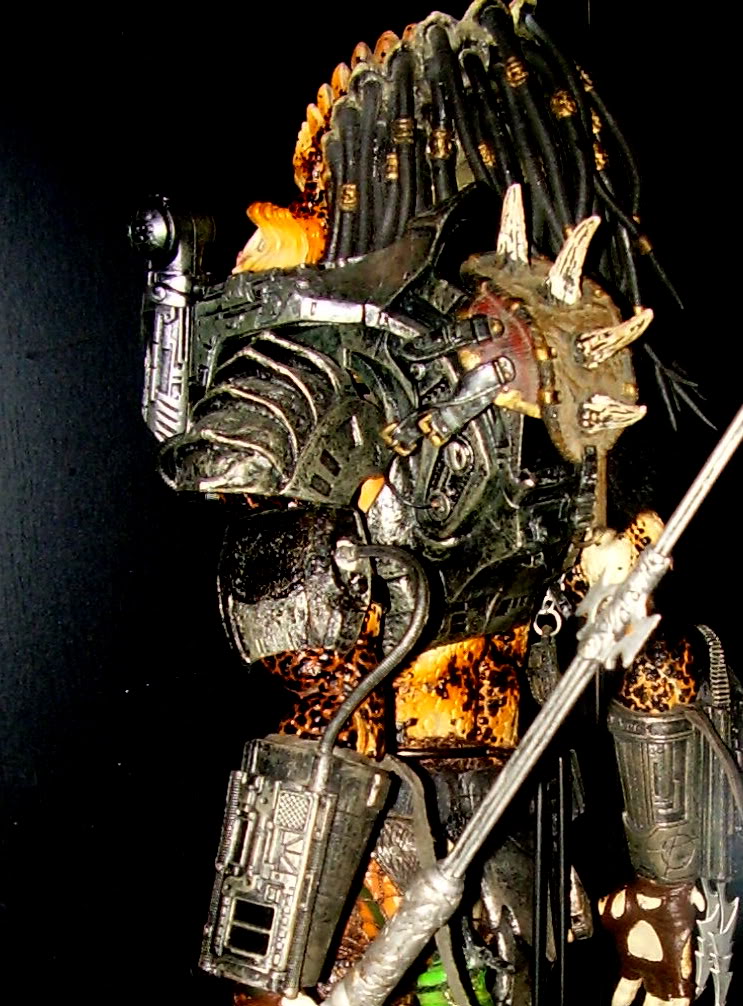 here the face wasn't totally painted yet but it's the only shot of the top of the head...
now a couple with the bio...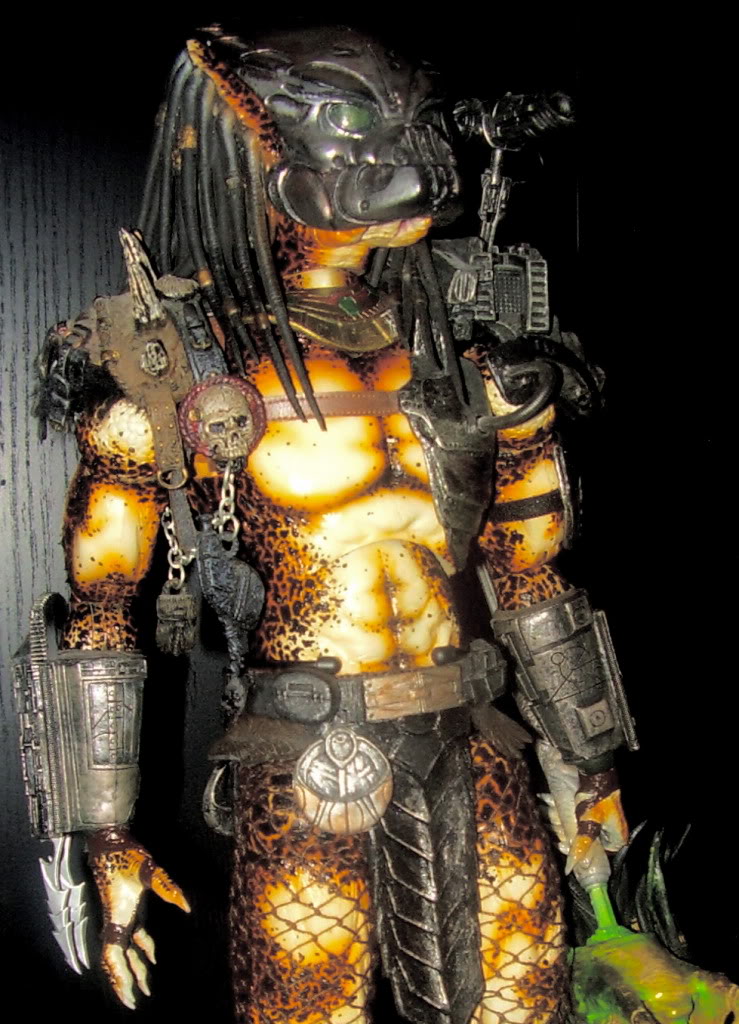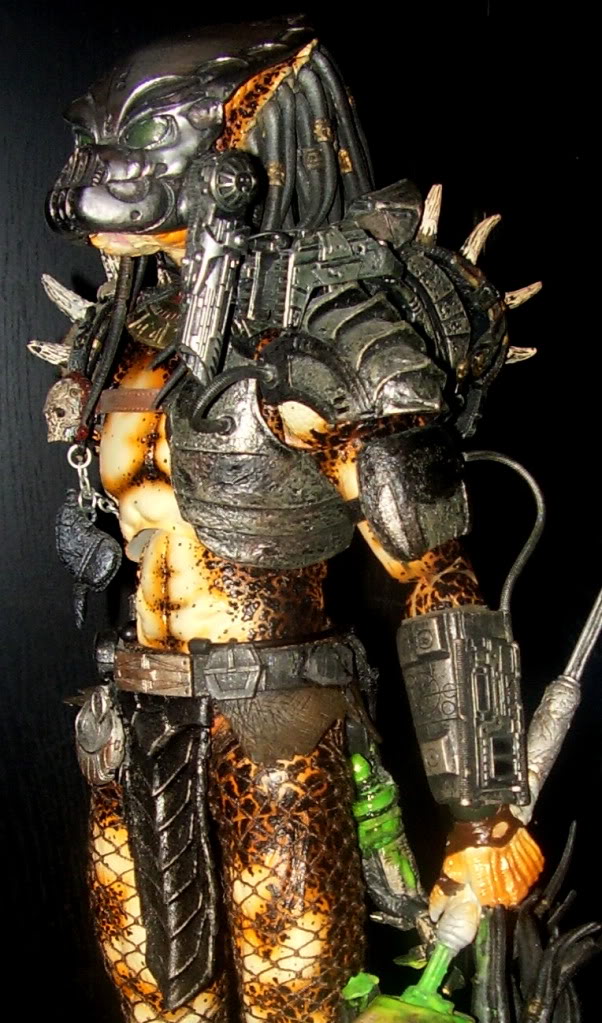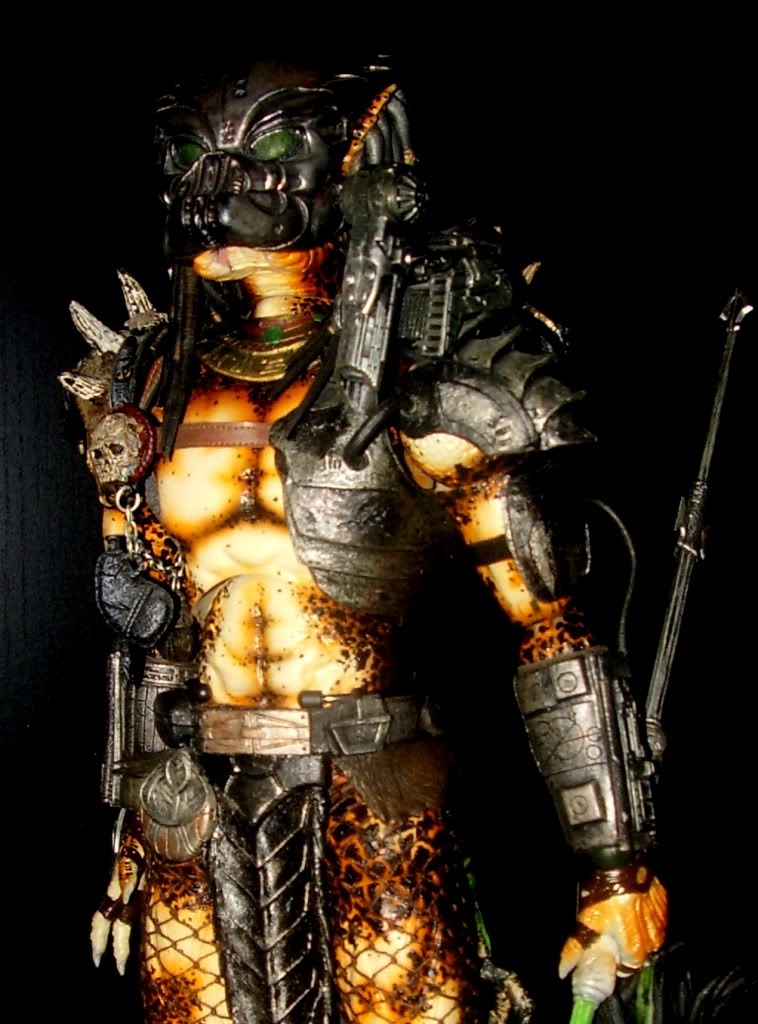 well there he is, hope you guys like it! i know the spot pattern of the crown isn't the most intricate of ideas but it was my first attempt to paint a predator face/head i worked my ass off on this thing for a few weeks now, and as i said i'm glad to be done with it! i mean not "done" im sure theirs a few things ill touch up, i haven't even messed with the armor since i painted the body, but my wife has been gettin pissed so i had to wrap it up
please comments are very welcome and encouraged thanks for lookin' guys and girls!!