well, i think i may need some help with this lol. My original intent was to show this when it was done, that was when i started it waaaaaaaaaaaaaaaaaaaaaaaay into last year. ( when i got my monstermakers clay)
as per usual i got distracted by other sculpts or other stuff, so i am actually fed up of dusting it instead of working on it. The bio its self is a concept bio they toyed with for the original P1 bio. And will be the ONLY none screen used bio i use on my weapon wall.
Original concept .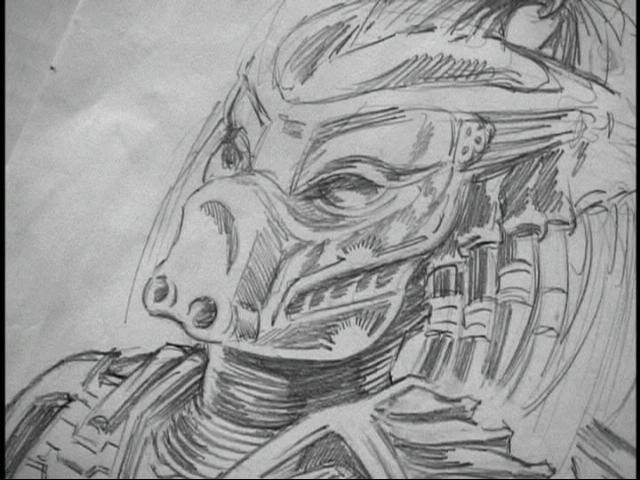 As i had a old old pre me finding the lair icons cast , i decided to chop it up, i cut out both the tri laser and the hose attachments, as on the above bio they are opposite to the ones we normally see. I then glue a peice of foam to the snout, before realising it would make it stick out too far.
So after i cut that off i started adding clay to it , trying to straighten it out and make it alittle more symetrical than it was. i got to where it is now pretty quick, then stopped for some reason, as you can see i have only work on the right side of the bio.
I am still learning to work with this clay, and i am frankly not looking forward to trying to smooth it all lol. but i have worked far more on the left side ( looking at it ) and i want to get the right cheak to a similar point as the left before i go any further.
I am not convinced about the V on the crown, it could be just in the sketch or it could be part of the design, any thoughts?
also , part of me has to wonder, did they not use this bio because it ................ it looks like a Penis nose?
anyhoo, tips on bio sculpting would be awesome, so if you have any, feel free to throw them at me.
ooooh i did find my calipers today, so i guess they will help lol.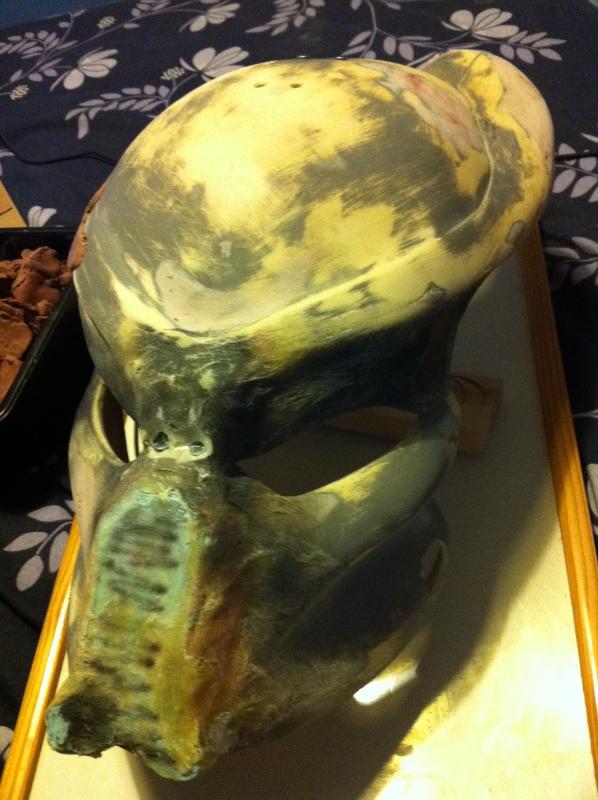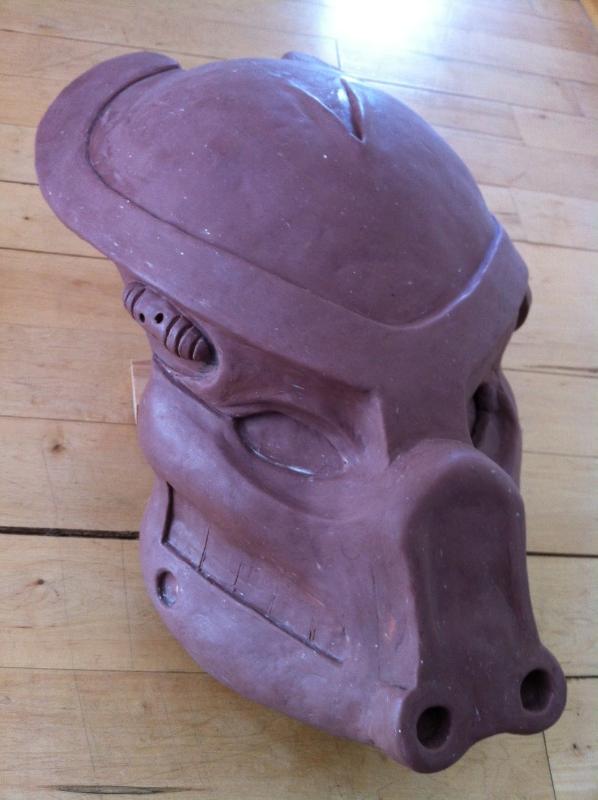 Oh and any ideas for a name?
I have to say PHALLUS immediately stuck out ......... see what i did there? stuck out ......huh? huh?
bleh.