Sr Member
RPF PREMIUM MEMBER
Welcome to my dl-44 blaster journal. The goal has always been to design and then build ALL the dl-44 blaster's to as close to screen accuracy as I could..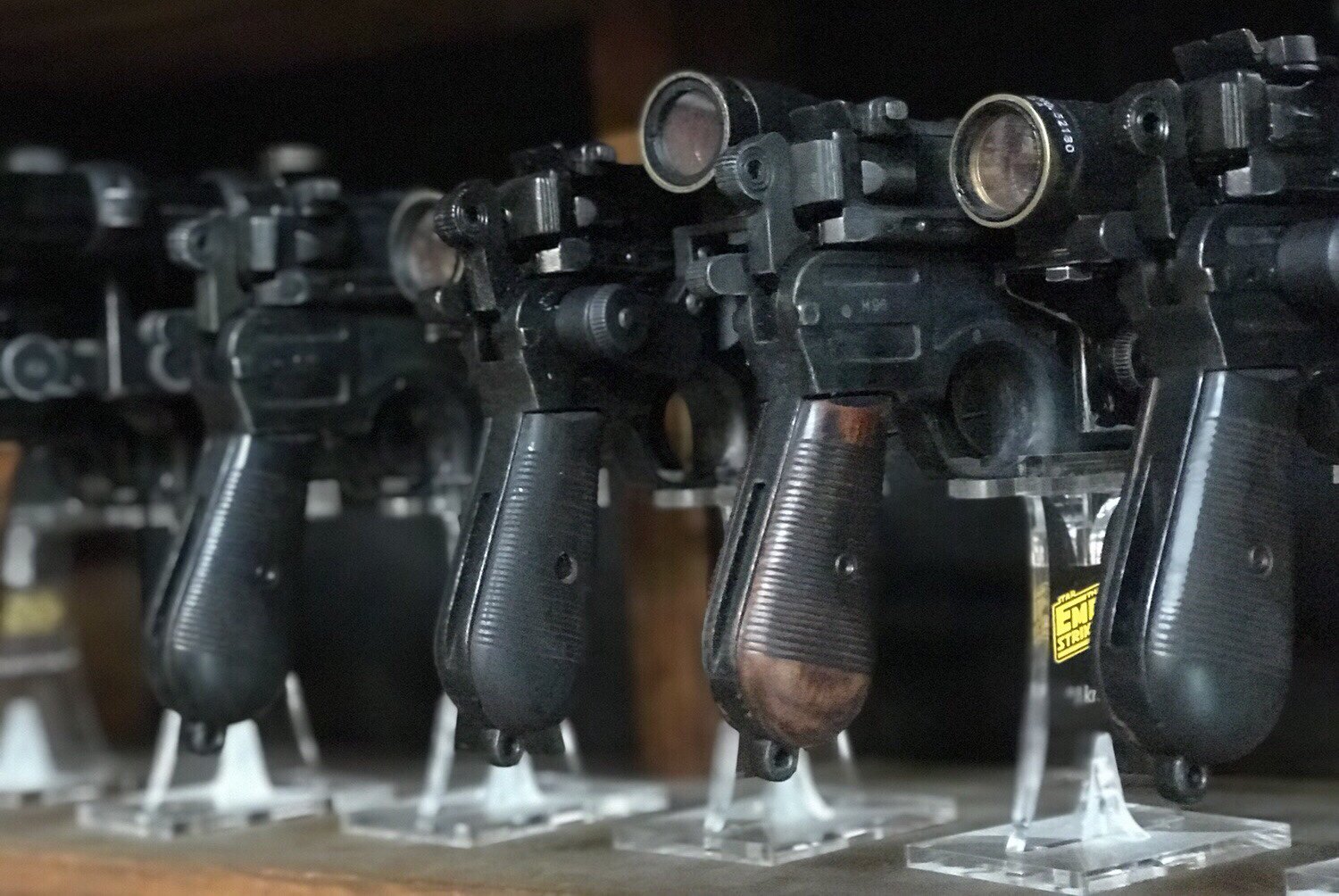 You can also find me on Instagram and Shapeways..
If you're just joining in on the fun what follows is different ideas, techniques, designs and builds I've been apart of over years. These are always a "work in progress" as I'm always improving myself but below there is definitely some good stuff to be found and shared for sure..[emoji482]
Below is a direct link to all builds/mods as well as their post entry number..
www.therpf.com/showthread.php?t=278441&page=3&p=4585182#post4585182
ANH, TFA & SOLO:ASWS - what makes them different??
#212
Turn your AW Custom into Solo's blaster from SOLO:ASWS
#153
Magazine Release plate ENGRAVER STENCIL
#88
HEAT SINK GRILLE build from "3 Avron model kit cylinders"
#57
BESPIN Luke DL-44 Heavy Blaster build
#68
DENIX GRIPS fully converted (film accurate)
#130
SW:ANH "HERO" Blaster build
#3
THE FORCE AWAKENS blaster build (HFC m712)
#64
DENIX MAUSER fully transformed build (screen accurate)
#46
HOTH Scope Mount build
#74
HOLSTER RIG "The Costume Base" Modification
#78
m19 BESPIN SCOPE build
Last edited: