Intro ​
After YEARS of waiting for someone to offer these to the community, I can finally add
Marty's 2015 jacket to my collection
.
After noticing U2fan24's conversion service in the JY, I decided to bite as his first customer. You need to buy one innacurate B@MJ jacket and send it his way - what he sends you in return in unrecognizable and amazing.
Before I jump into the jacket, I wanted to start by saying how much I appreciated Aaron's communication. He was incredibly nice in PMs, answered any questions I had, and would provide updates - even sending me two videos. We can def. use more people like him in the hobby and I feel like I made a friend.
Turn around was QUICK, I think he took no more than a week to finish it. This is amazing considering how different it looked when it came back to me.
Accuracy​
Thanks to members liked Edward H and General Frosty, the community knows more about this jacket than it ever has. With that said, I knew that the B@MJ jacket had its problems. The fabric is all wrong and the sleeves are a little on the light side. It also has a zipper which was not included on the real jacket.
Here is the B@MJ jacket:
(Note the bright read leathery color).
And here is the original screenused jacket:
So going in, I knew exactly what I was getting. Aaron wasn't doing anything to the sleeves, but he was replacing the fabric on the jacket (which we called reupholstering for lack of a better word) and removing the zipper. He also replaced all the clips on the bottom and sleeves of the jacket and replaced it with a material that mimics the office chair plastic in appearance.
Another neat feature Aaron added was a sound board that includes the two sounds made by the jacket in the movie - the "drying mode on" sound and the "size adjusting - fit" sound. VERY COOL!

The Jacket​
So without any further ado, here is some nice pics of the jacket (Note the color changes in different lighting).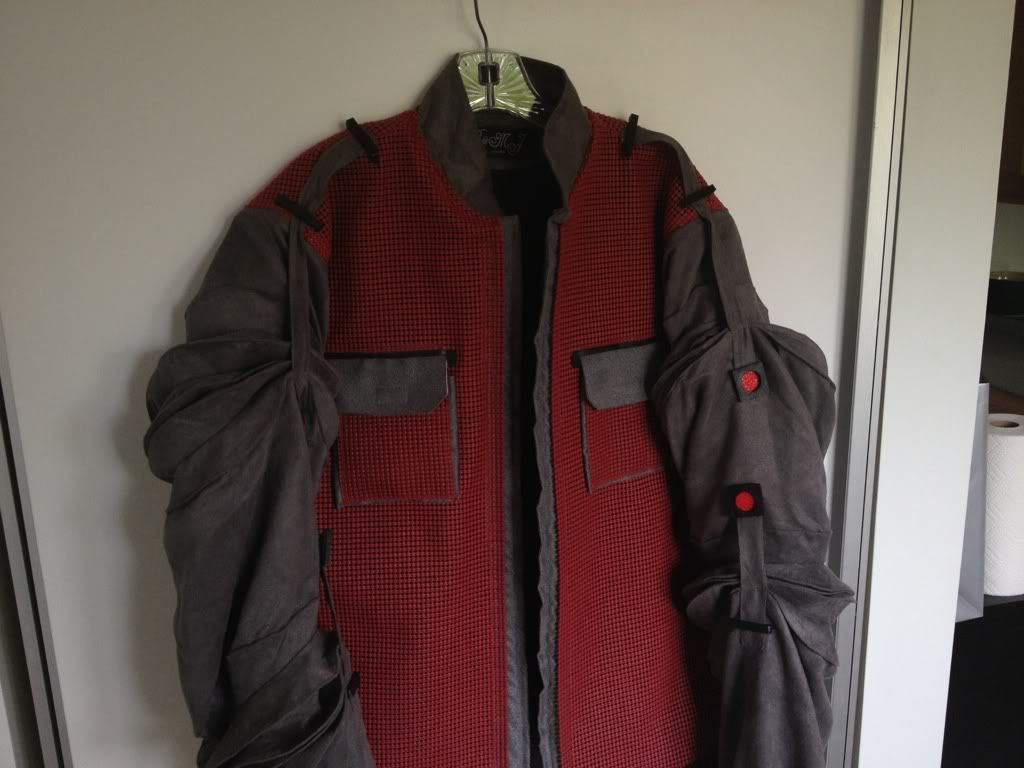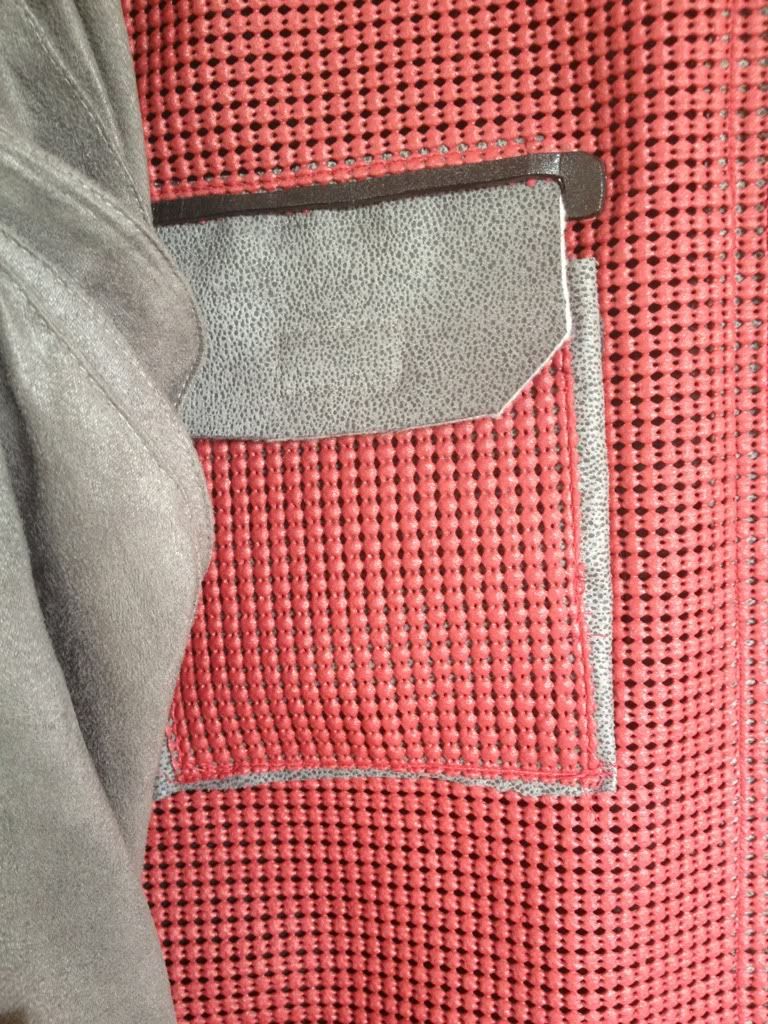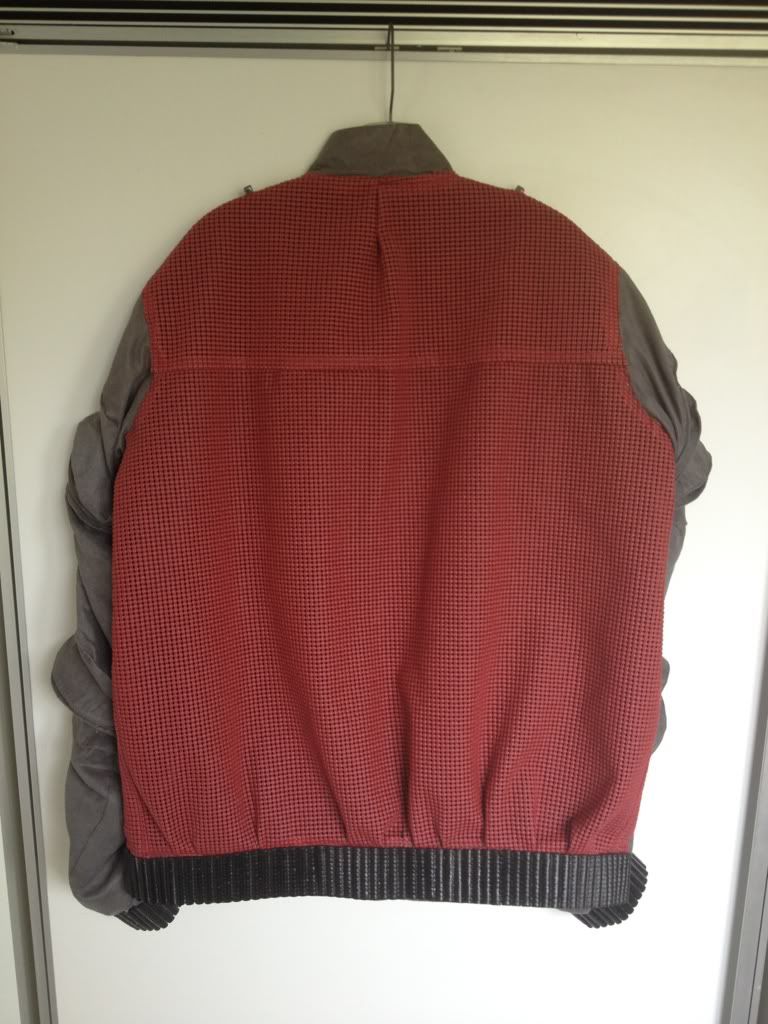 Last edited: