Master Member
RPF PREMIUM MEMBER
Replica Vintage Sports Tank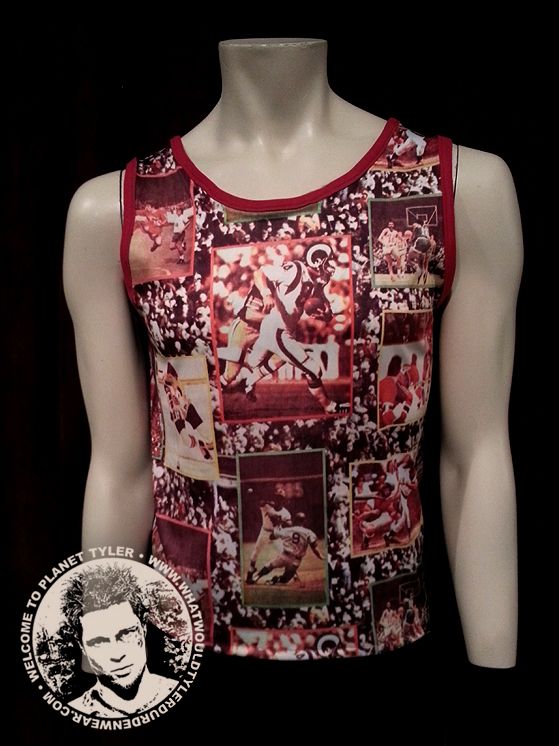 Top quality performance knit tank top made from a stretchy light weight 4.1 oz silky feeling poly-fiber fabric. Printed and constructed right here in the USA! Each one is individually hand sewn with the highest attention to detail in mind. This top features an all over vintage sports themed print, replicated in every way from the original vintage piece (which I have in my possession to make certain!). The colors and texture of the fabric are a perfect match and each sports photo has been placed in the exact same position just as it appears on Brad in Fight Club.
The perfect attire while your out causing mischief & mayhem on these hot summer days!
These will be produced in 3 sizes
You can place your orders here!
WWTDW? Store
More FC Gear Coming Soon!
Last edited: