In the "Cheap Plasma Caster" thread, I posted some pics of a cannon I made by modifying the "Iron Man Shoulder Rocket" toy. So here it is with a backpack I made last night:
The backpack is made from a piece of aluminum electrical conduit from Home Depot, with foamie on both sides and lots of greeblies. I think it turned out pretty good (and it only cost about twelve bucks).
And here are some shots of another cannon I finished this morning (not weathered yet):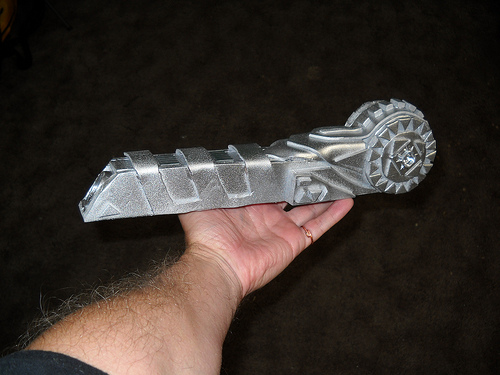 It's made from a pvc pipe and foamies. I'll do a backpack for it soon.