I wanted to make a second attempt at sculpting, and so I wanted to pick something a little smaller then a bio. I really liked the Tusk cod piece and thought it would go well with my suit, so I wanted to give a try at sculpting it. There isn't any good picks of the cod piece and belt, so I basically am going off of the concept artwork.
Here's the pics: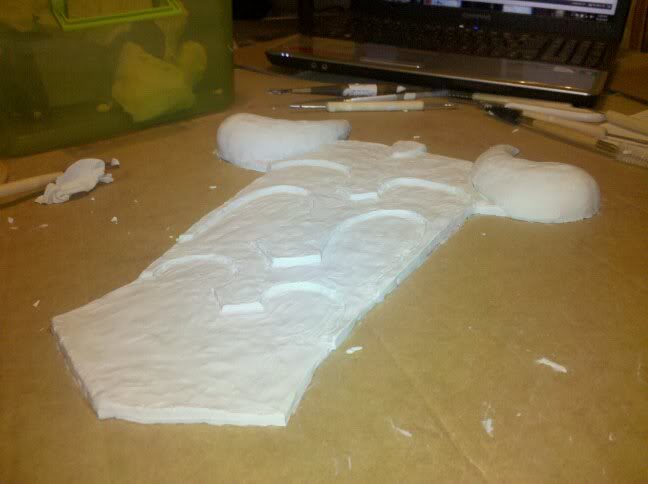 Any comments or critiques are greatly appreciated.
Could I have some opinions on the belt though. Since there isn't a good shot of the belt, I'm not sure if it is flat like most belts or round. I was thinking of going with a round belt [half circle I guess]. What do you guys think?
Thanks for viewing!