Hello everyone, I'm here today with what I think is my 4th guy-man attempt. Here is a picture of it and a halo helmet I'm working on, I'll explain everything below.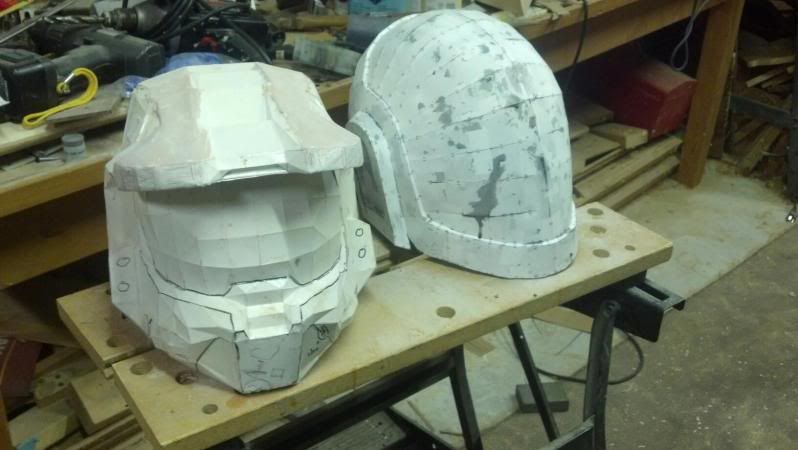 I've tried 3 previous times already to make the Guy-Man helmet. The first two took a high-speed aerial tour of my shop (if you know what I mean), and the last one I just pretty much dumped bondo on it like a fool and completely ruined it.
This will be my last attempt at it.
The plan for this build is to make a full tron-themed costume for Dragon*con this year, it will include the helmet, identity disk, and some sort of light up costume. I plan on actually finishing the helmet in a silver color more similar to the Tron movie, and all the lights that would be inside the lens normally multicolored will all be white.
Atleast that's the plan
I have resined the inside again (doing small layers to keep warping down) and I'm now waiting on it to dry. I don't think I mixed enough hardener in my resin because it has taken way too long to dry, so progress will be slow this week.
I'll be going back out to my shop this afternoon to work on the halo helmet, so I'll get better updated pictures then.
Enjoy.