So I've been roaming the forums to come up with ideas and I've finally made the plunge into attempting to make my own helmet from scratch. I would have started on this about a year ago but I didn't want to ruin any surprises leading up to the movie so what people already knew opening day, I was just learning.
As for the materials used, I have opted to go with filler foam and then a thin layer of NSP clay over it (not the Bondo route) so I can always make future changes to it.
I am constantly modding the blueprint to each consecutive step judging by the ultimate goal. As of no, the final product will either be a glued 2 piece final product with one part being resin the other part being vacuum formed plastic (the visor) and the hole for the head to go into will be slightly enlarged compared to the movie used prop.....OR it will be a replica closer to the movie size with the hole being slightly smaller thus making the helmet a 3 piece modular prop to where the parts will mechanically fit together and be held by some sort of temporary "glue" or other retentive feature. I am constantly in the R&D stage of the project so I will continue to post pics and ideas.
Anyway, onto the pictures... (I will limit it to a couple per stage to make it easier to load)
I started with cardboard and paper with dimensions taken from the few photos I had back in late December. I compared the actors height to my own and extrapolated the measurements of the helmet from the picture...
[
Then added the filler foam, which was fun since it stuck to my hands and hurt like hell when it got intertwined with my arm hair...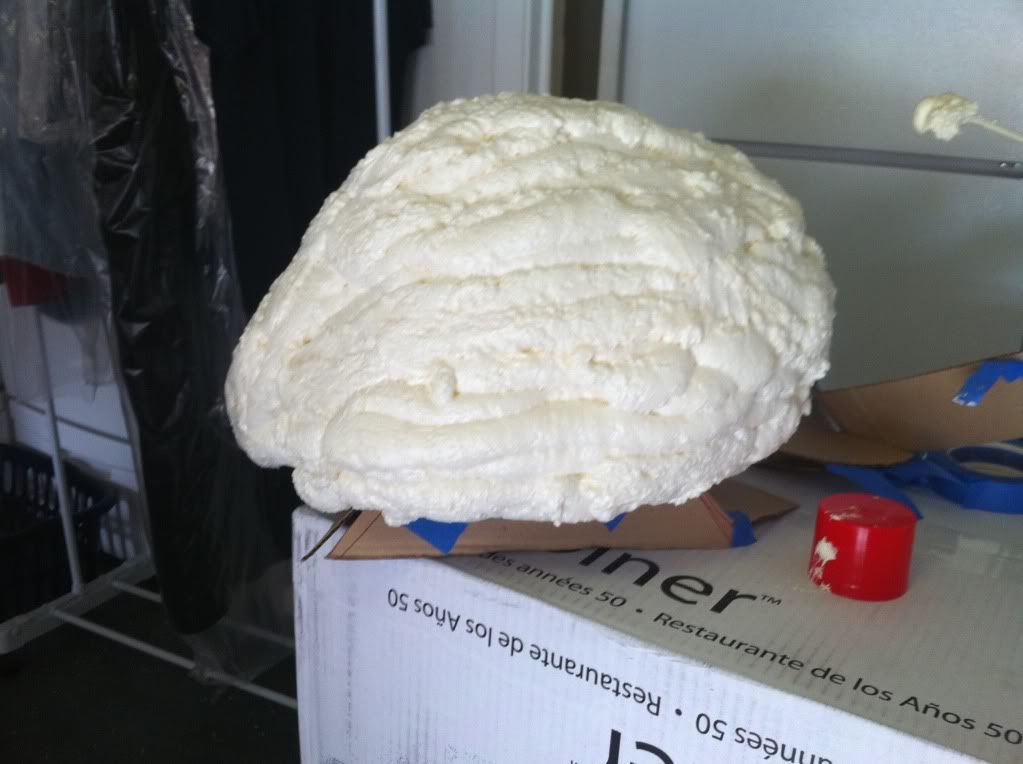 Then of course came the meat of the preliminary stage...The carving.
Coming to form...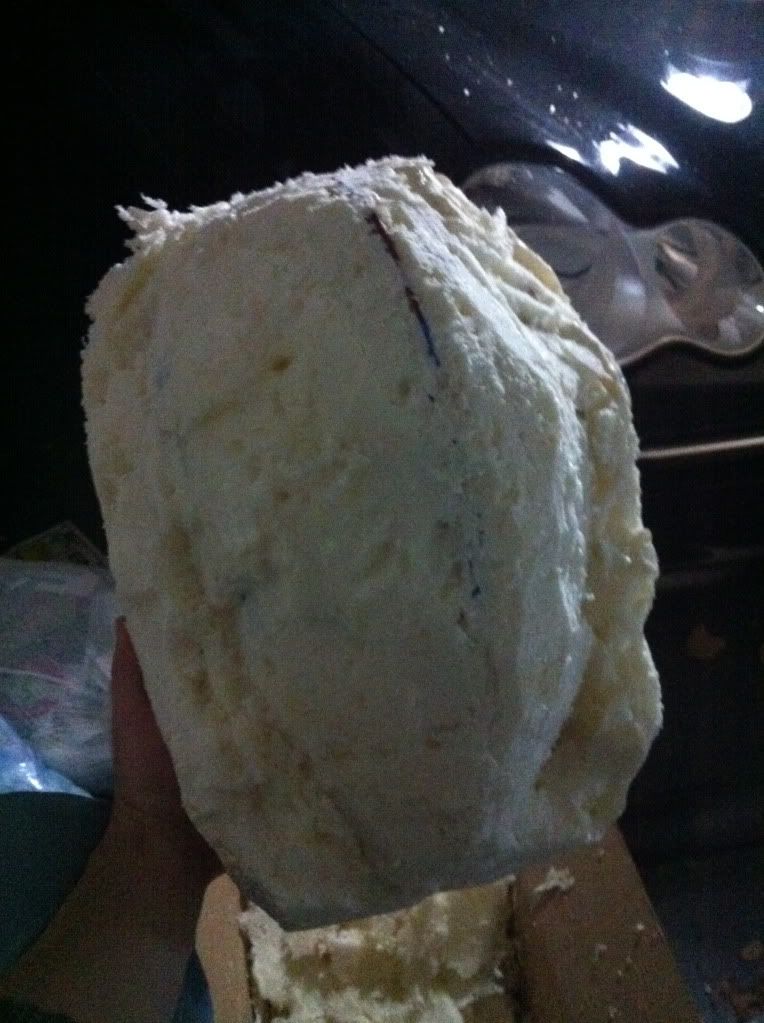 Marked where I needed to foam....and then added in order to recontour the basic shape...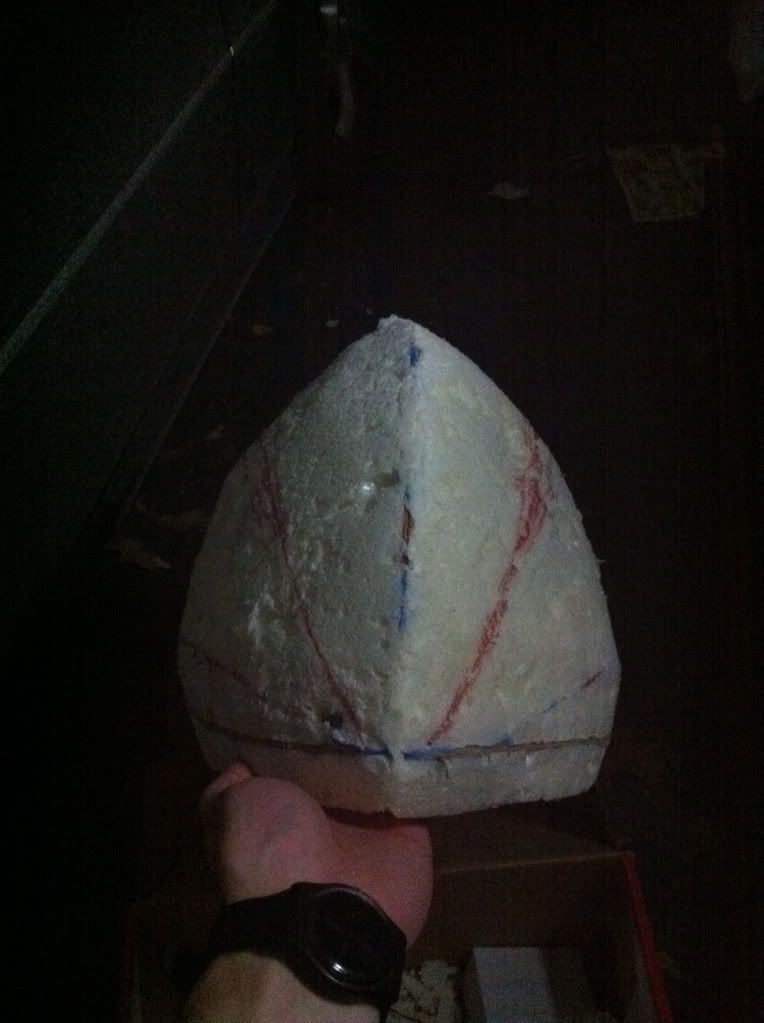 THIS STUFF EXPANDS!!!
A couple of days ago with ALMOST the final shaping process of the foam. I tried to pose similar to various screen caps I have to see what I have to reshape and whatnot...
I trimmed some more tonight and tried to scale to the toy version of the helmet. I'm going to be sponging on some smoothcast tomorrow so that I can add some clay soon and get the final sculpt done ASAP. I am in Dental School and a father of a 2 year old so time is scarce but hopefully Spring Break will help with that.
Will post more pics as it comes along...
(Deadline is end of April)
PLEASE PLEASE PLEASE post feedback and what I should improve on. Dimensions or anything! Thanks in advance!