Tron Legacy Daft Punk
helmet mod using LED strips


This thread should be pretty quick. Showing WIP of an LED light rig I'm designing for my client. First picture shows all the parts ready to go.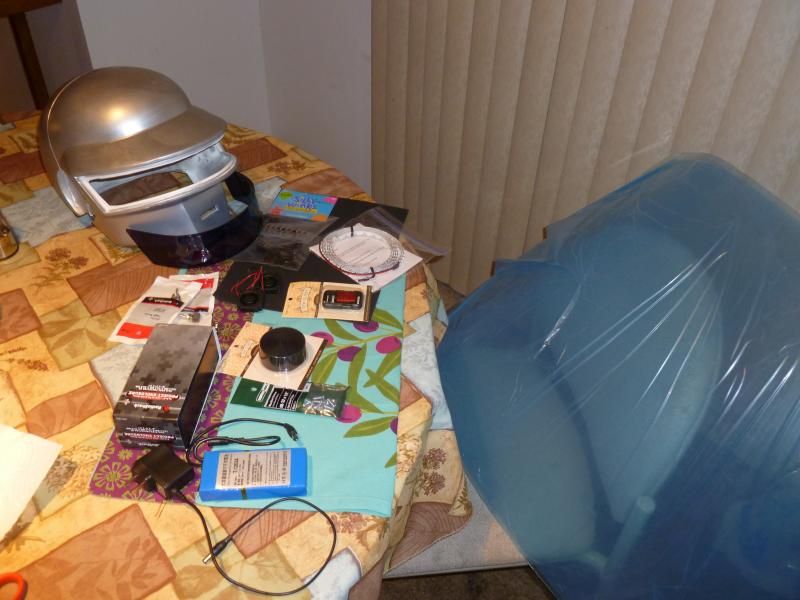 The client sent me his helmet and the visor. The blue stuff is the PETG I had left over from another project. Other parts to be showcased with progress.
1. Install visor


This was tricky from the get go because the helmet came to me slightly warped. I swear these helmets do this all the freaking time....my other helmet came to me warped. Are they really so sensitive to temperature? As a result I had to trim the visor down about 1/4" to make it fit in the gap.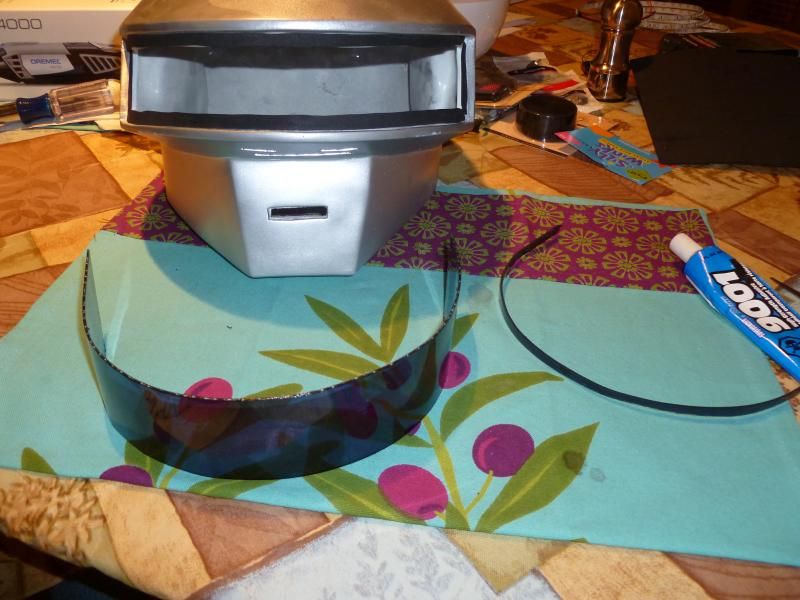 Then I used craft foam to fill in the unpainted areas so as to make the visor seamless to the outside viewer.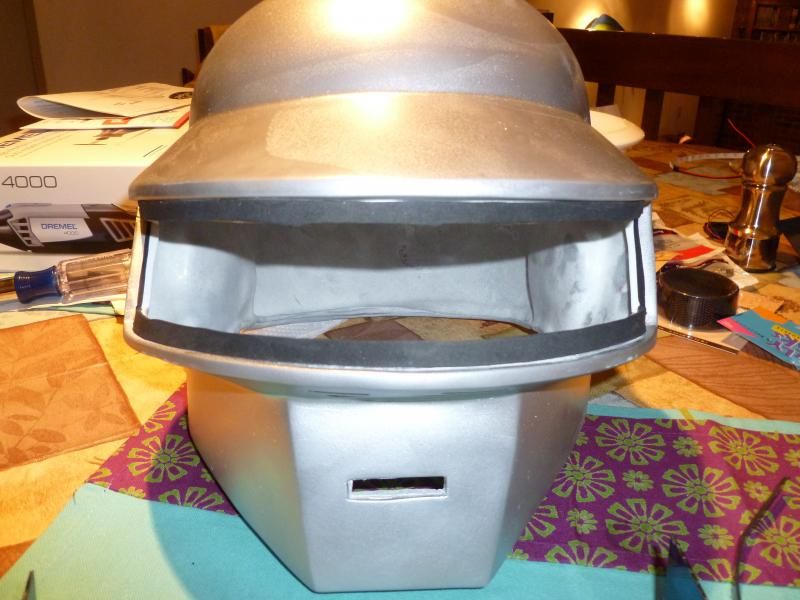 Once this was done, installing the visor was a pain in the rear. I used E9001 glue to hold it in place. Works great once its dry, but I had to hold it in place for an hour to get it to stay in place.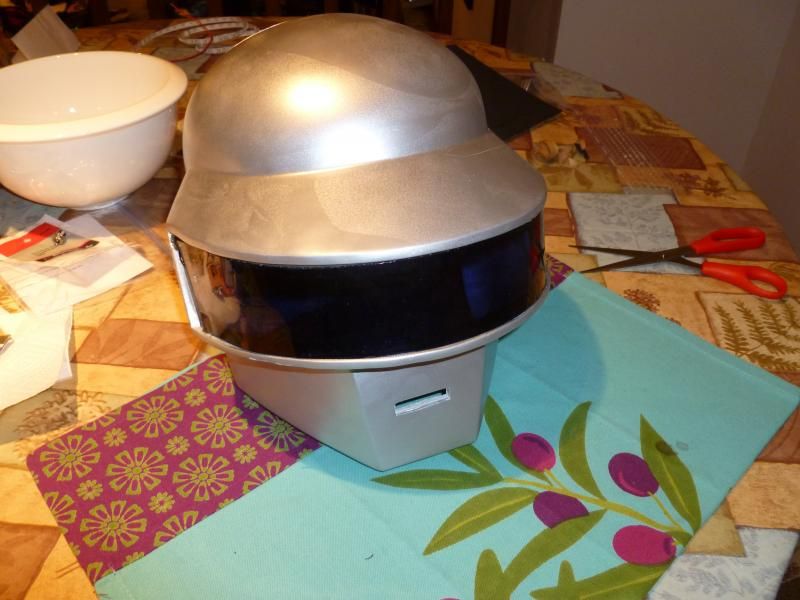 2. Create inner visor


This is what the PETG looks like without the blue covering. This is after I dropped it into boiling water and used the helmet to make it conform to the proper shape.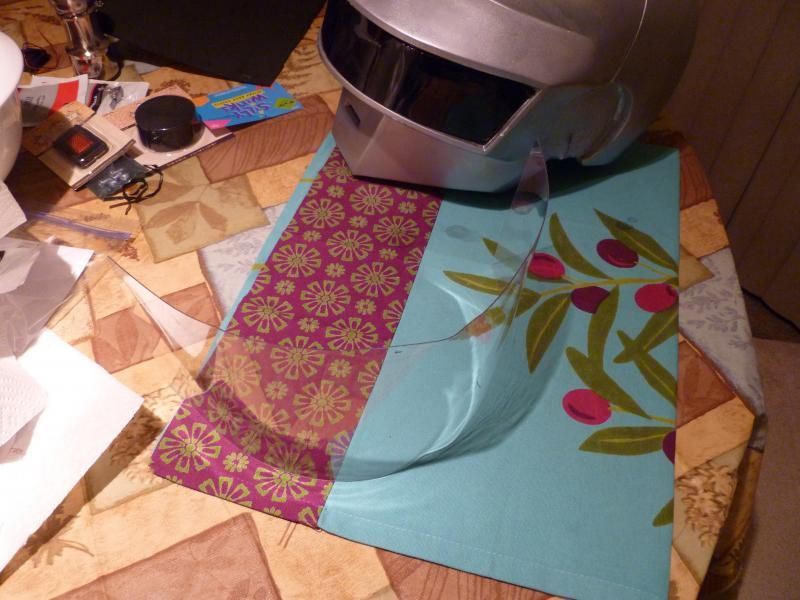 Once I chopped it to the proper size, I used a sharpee to mark the actual visor size for the inside mounting of this piece. It also guided me in choosing the right length to cut the LED strips to. Just like in Tron Legacy, I am going for 4 rows.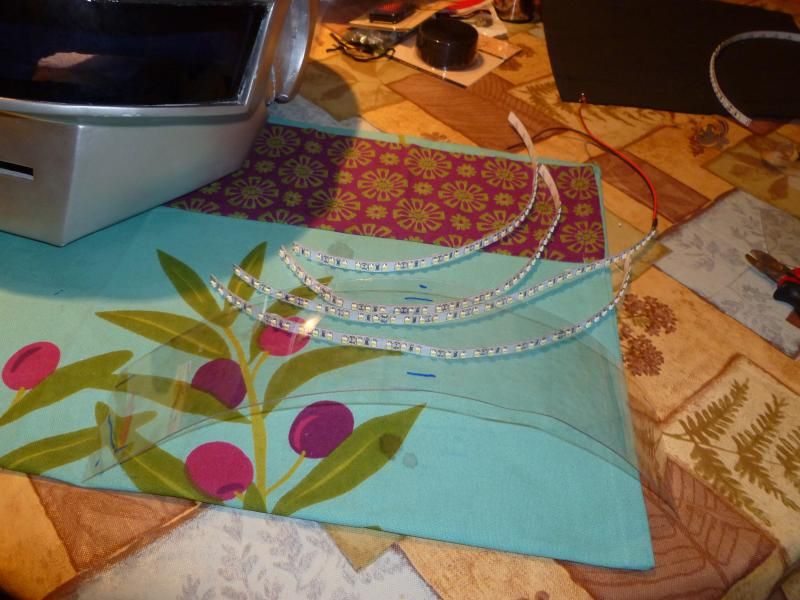 Then I attached the strips as even as I could, with a slight gap between them for viability. As in my other helmet project, when put up to your face, you can see through this fine.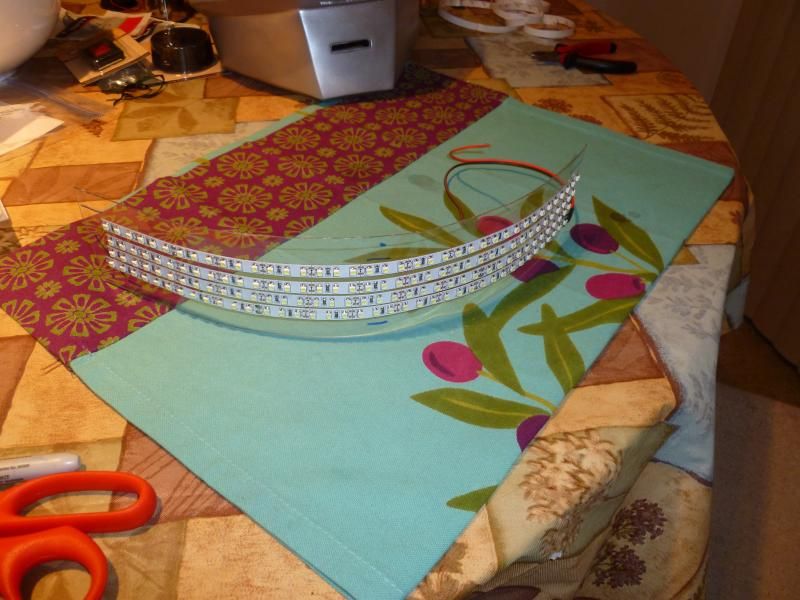 Thats as far as I got tonight. I'll have this done tomorrow at the rate things are going.