All right, I don't think I saw anything as specific as this so I'm making this to help others out. I'm new to latex but I have this little experience I wanted to share.
To start, there is a seam like many found on latex products. This one goes all around the foot.
This is the 1" felt polishing wheel I used, part number 429. I used no polishing compound and a brand new wheel and set the Dremel to the lowest setting.
I kept the wheel perpendicular to the seam for most of it. The important part was to keep the polishing wheel parallel with the detail of the location.
I kept a light touch and kept the wheel moving. I held the foot so that my fingers where right behind the seam to support.
There should not be any heat build up. If there is then your being too aggressive. Stay light and you'll avoid making a hole.
This is after finishing the section.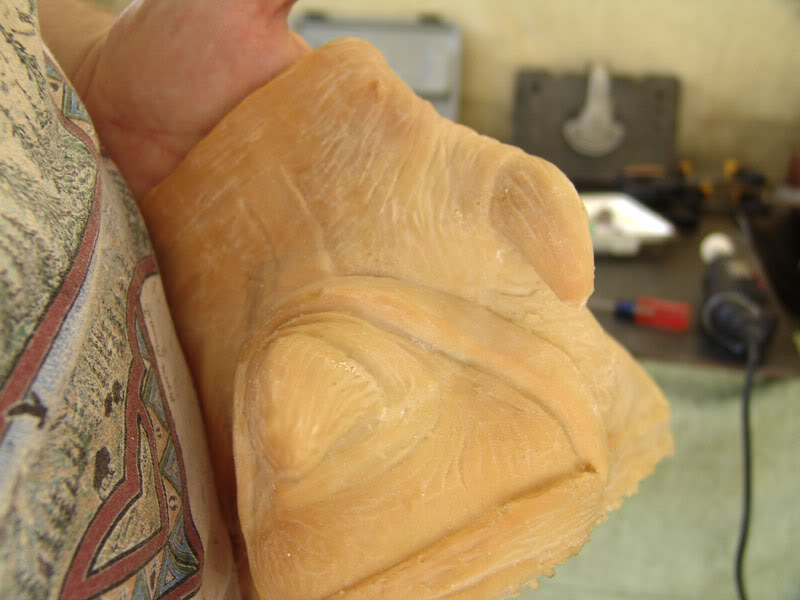 Note: these are the same video. For instructional purposes only I didn't have a dust mask on during the video. WEAR A MASK. The latex dust will get everywhere.
http://www.youtube.com/watch?v=Qnq2gGlCnVs
..