The movie Treasure Planet holds a very special place in my heart. Many of the passions in my life stem from watching the movie as a highly impressionable 6 or 7-year-old, and I feel like it deserves a tribute.
As such, I have decided to create the map/orb to display on my desk.
I have been working on it on and off for the past 3 days now, so I will post my progress to show you guys where I am at and see what advice you have for a young, beginner prop maker.
I started by creating a collage in paint of all the angles of the map that I could capture from the movie.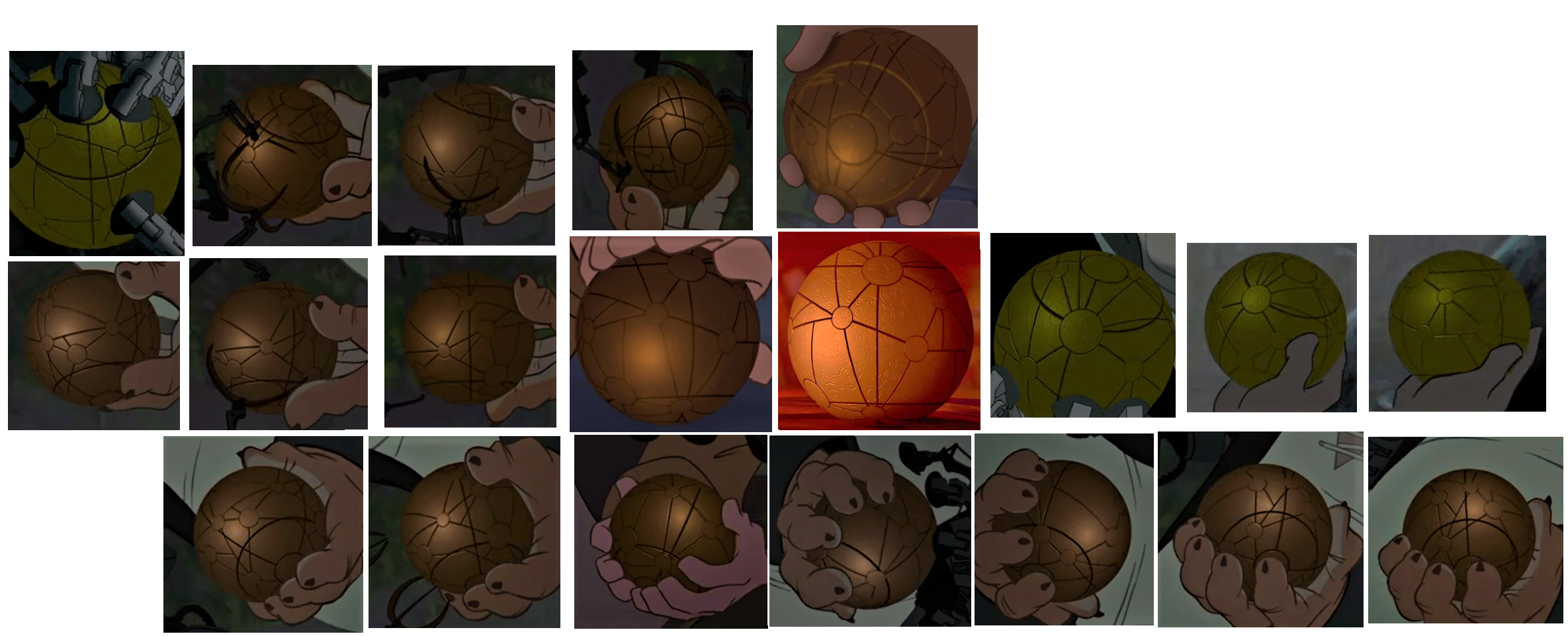 I used an online picture measurement tool to roughly find the measurements and placements of the lines and circles, using the known dimension of 4" for the sphere itself. The online tool actually worked way better than I thought it would, so I was quite happy about that. As I haven't taken the time to learn Photoshop or CAD, I used a foam ball as the rough draft's base.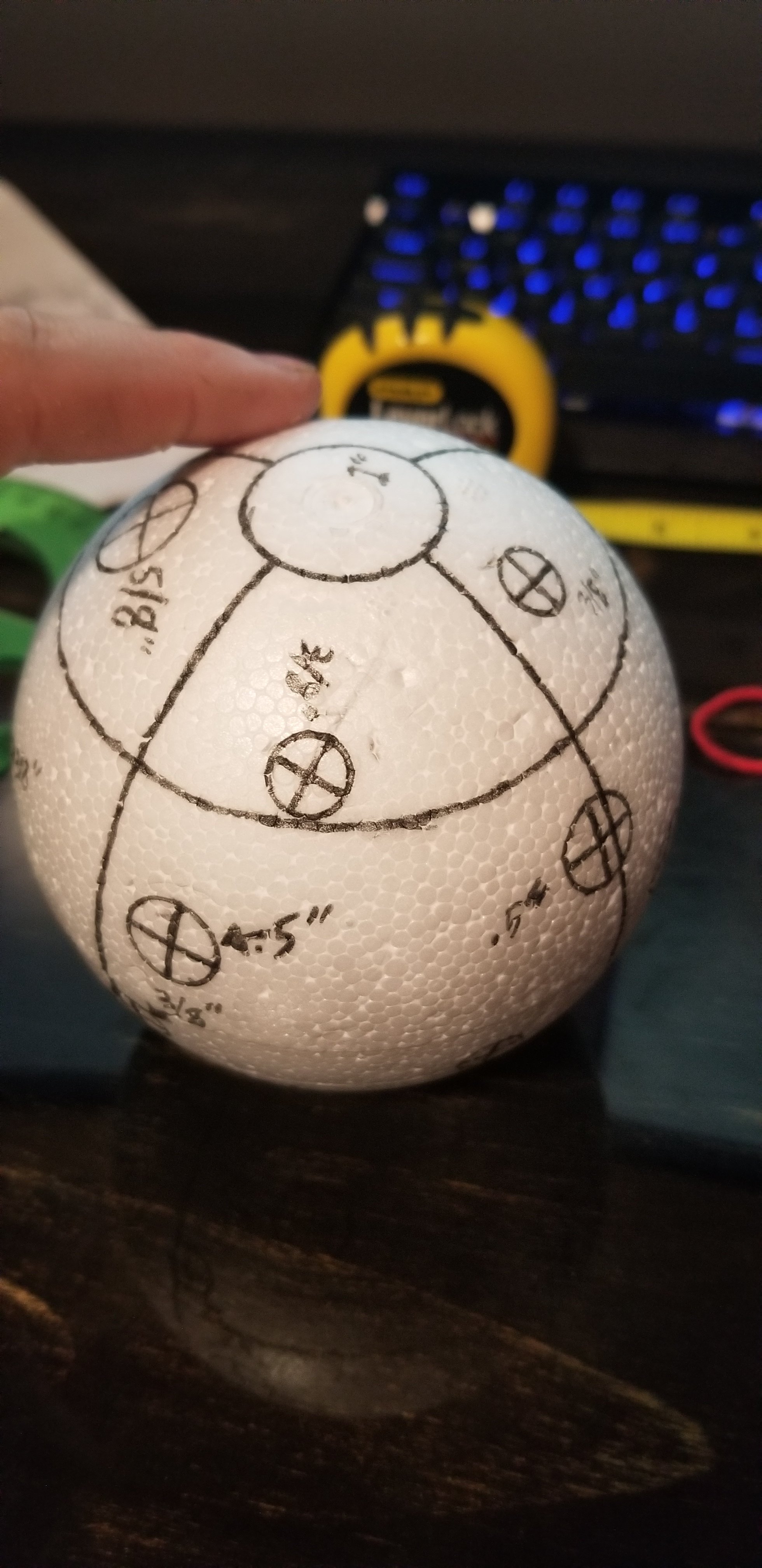 After drawing the initial "grid", I went section by section to draw the circles. I also marked the size of each. I then put map pins in the center of each circle and used yarn to mark the lines.
I realized that most of the circles are drawn at intersecting points of lines that wrap around the map, so some of my circles are slightly off. I will address this and create a more accurate pattern when I draw a cleaner outline on a hollow stainless steel sphere that I picked up from amazon for $10. Overall, I am pretty darn close though.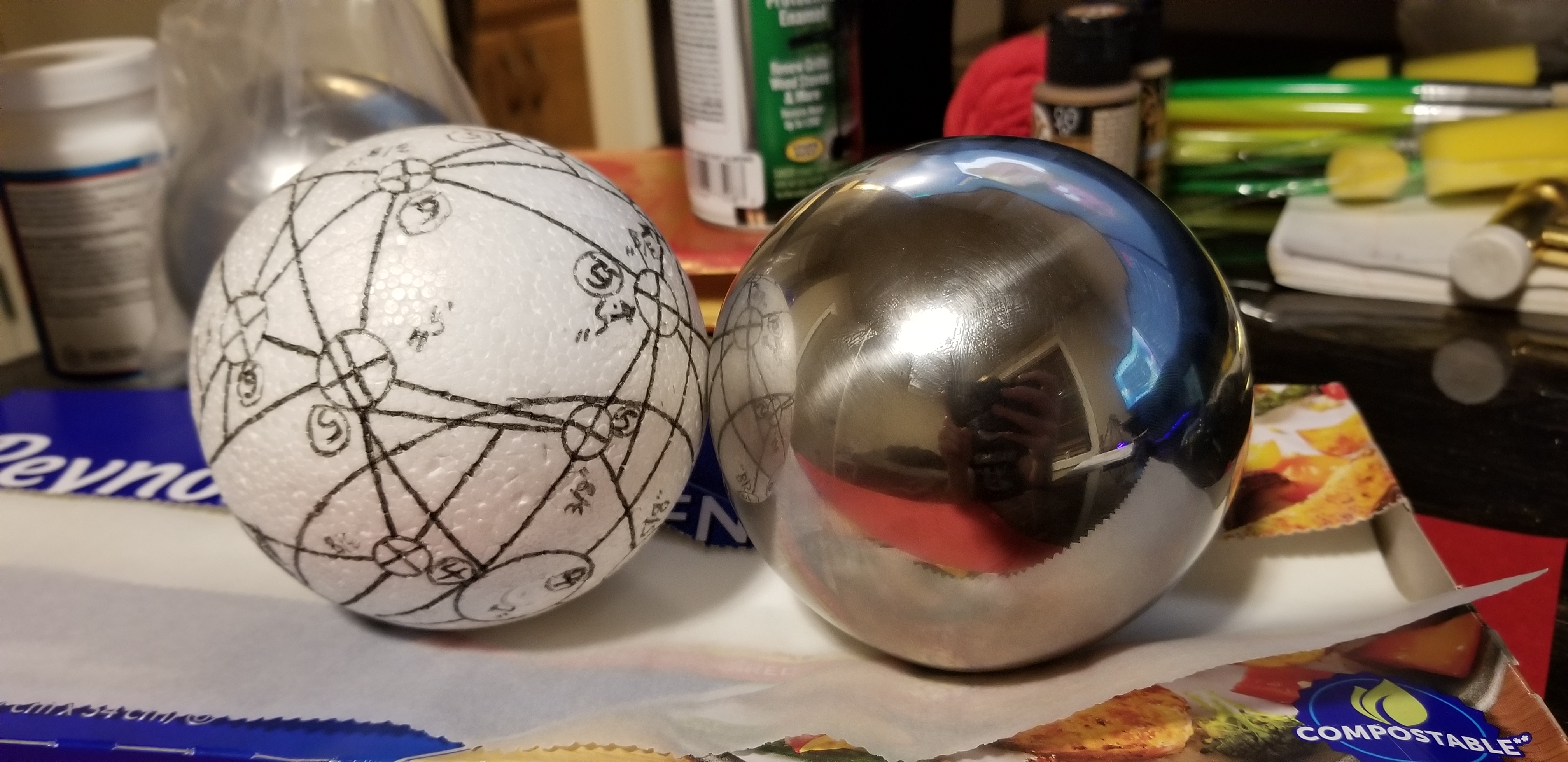 I couldn't figure out how exactly I wanted to mount the map and what stand to use, until I came across a Maglev floating 6" globe display by Woodlev. Which I found the cheapest model, $30 and cheaper than actually buying hardware by itself, bought it, and promptly gutted it for the internal mechanism. It took about 10 min to rip out the magnet and LEDs glued at the bottom of the plastic globe. The base was just 7 screws, and cutting the thin plastic bottom guide hole to free the cord. Fast n' easy.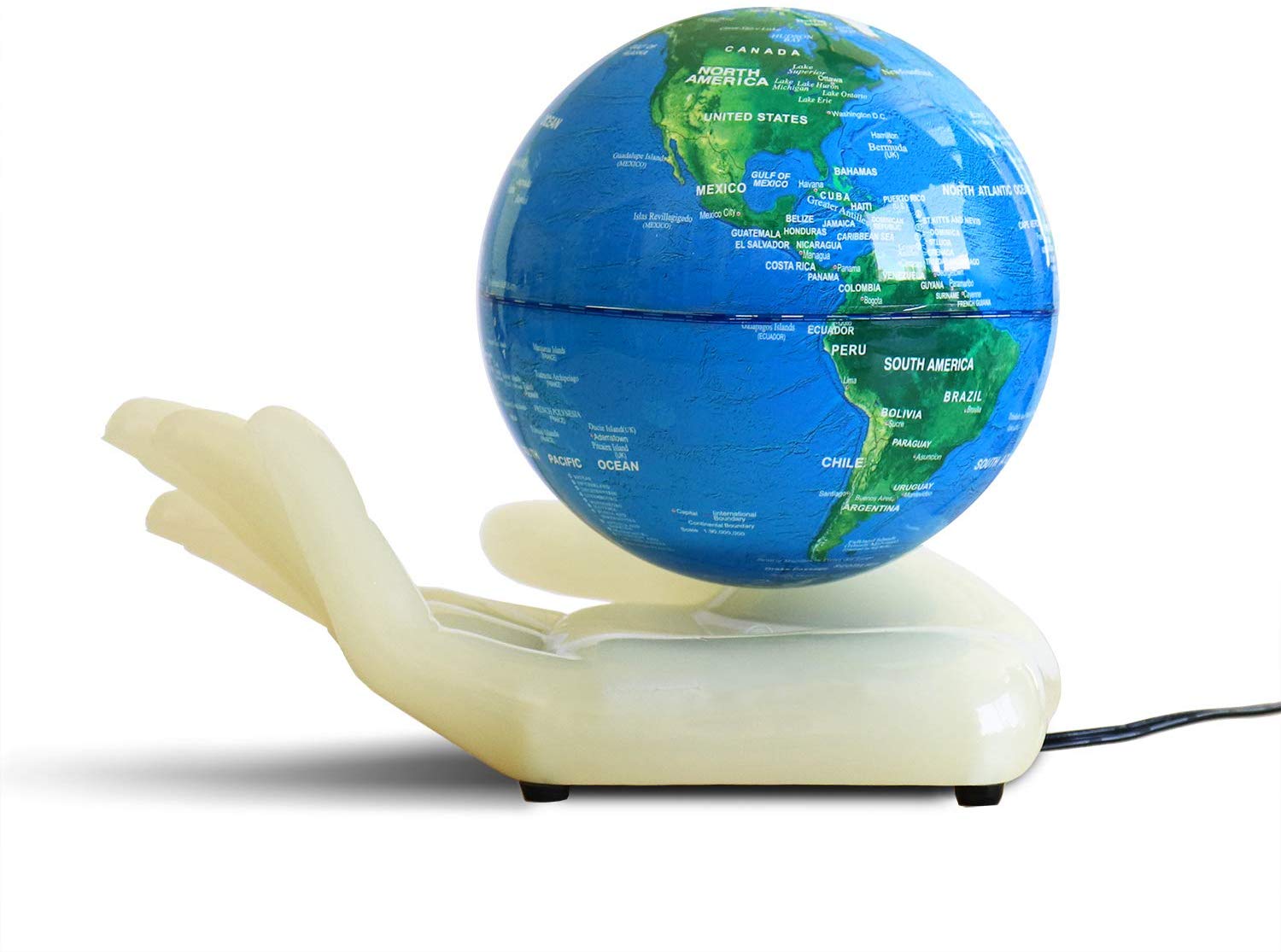 To hide the base, I will be making the storybook that young Jim reads with his mother in the opening scene:
I bought a blank sketchbook, 8.5" x 5.5", from amazon along with some red texture paper from Michael's. I cut out a 4" x 4" square to set the magnetic base into the book and a path for the cord, then mod glued all the edges and sprayed on some high heat paint after the glue dried. The hardware does heat up noticeably, and since the book has minimal ventilation I went ahead and made it fire retardant to be extra safe even though I doubt it would be an issue unless there was a catastrophic failure in the system.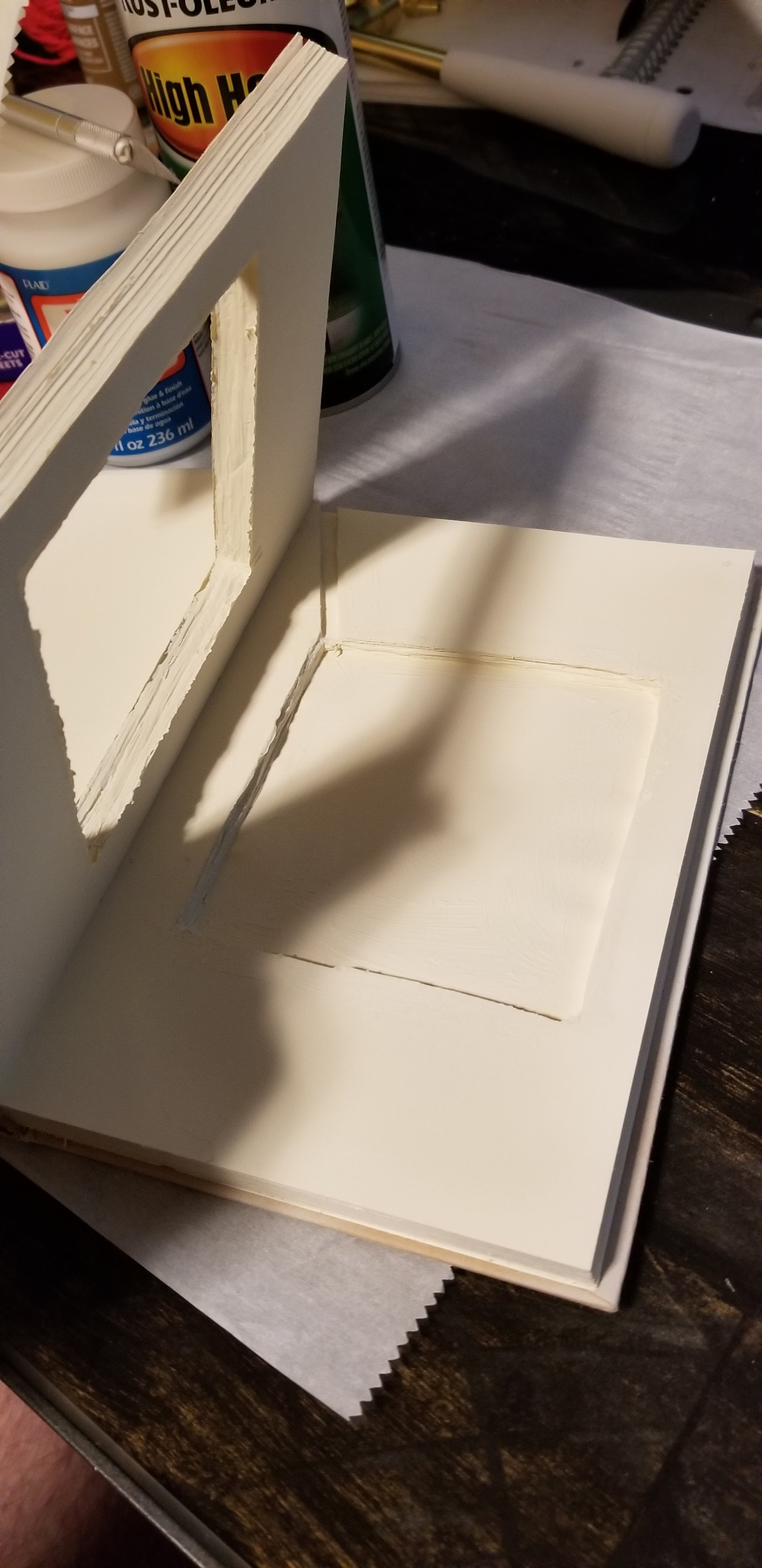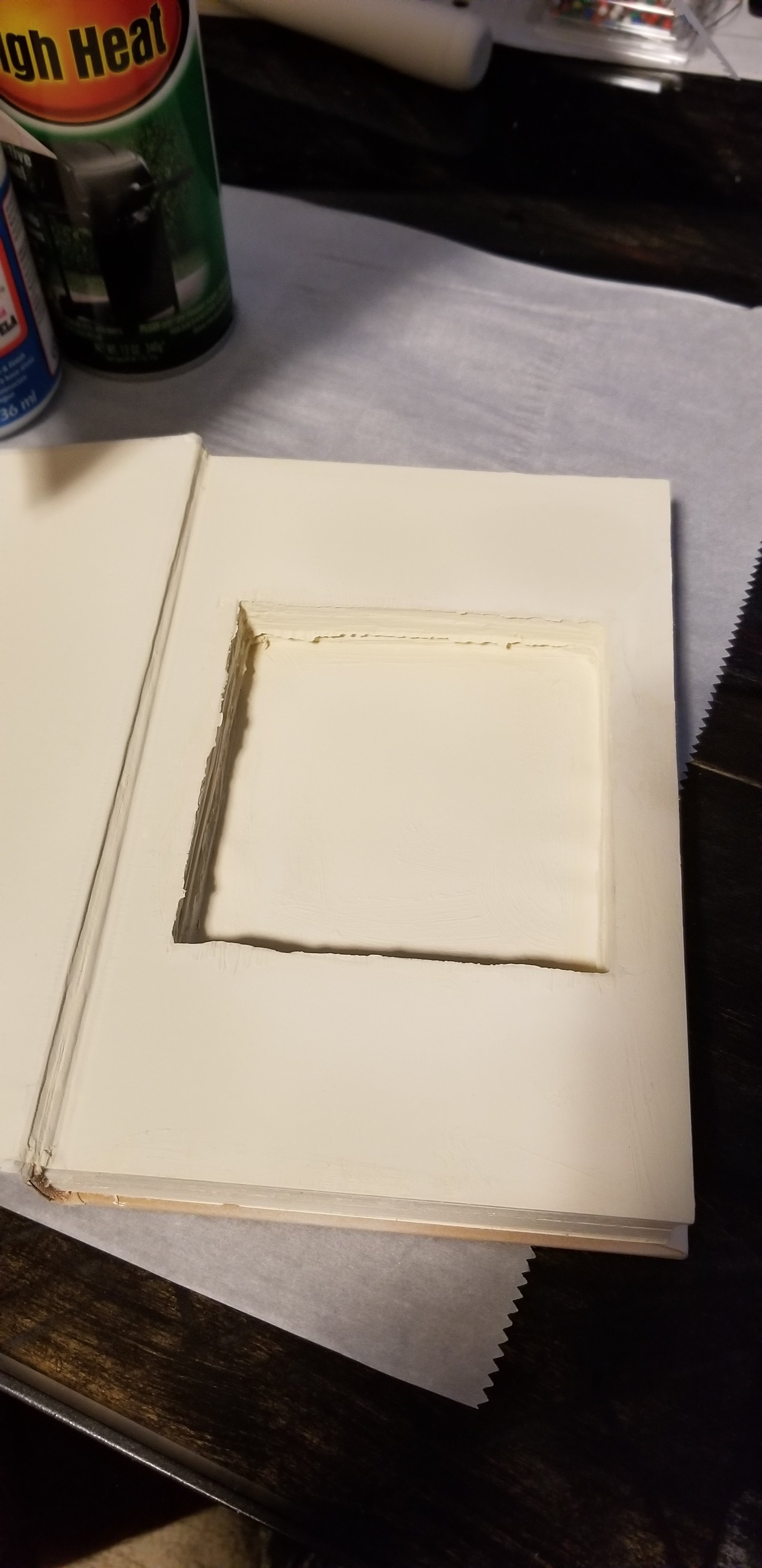 The book came in a set of 2 so I could familiarize myself with painting the "gold leaf" and wrapping the book with paper and super 77 spray. The light gold acrylic turned out to be just what I was looking for.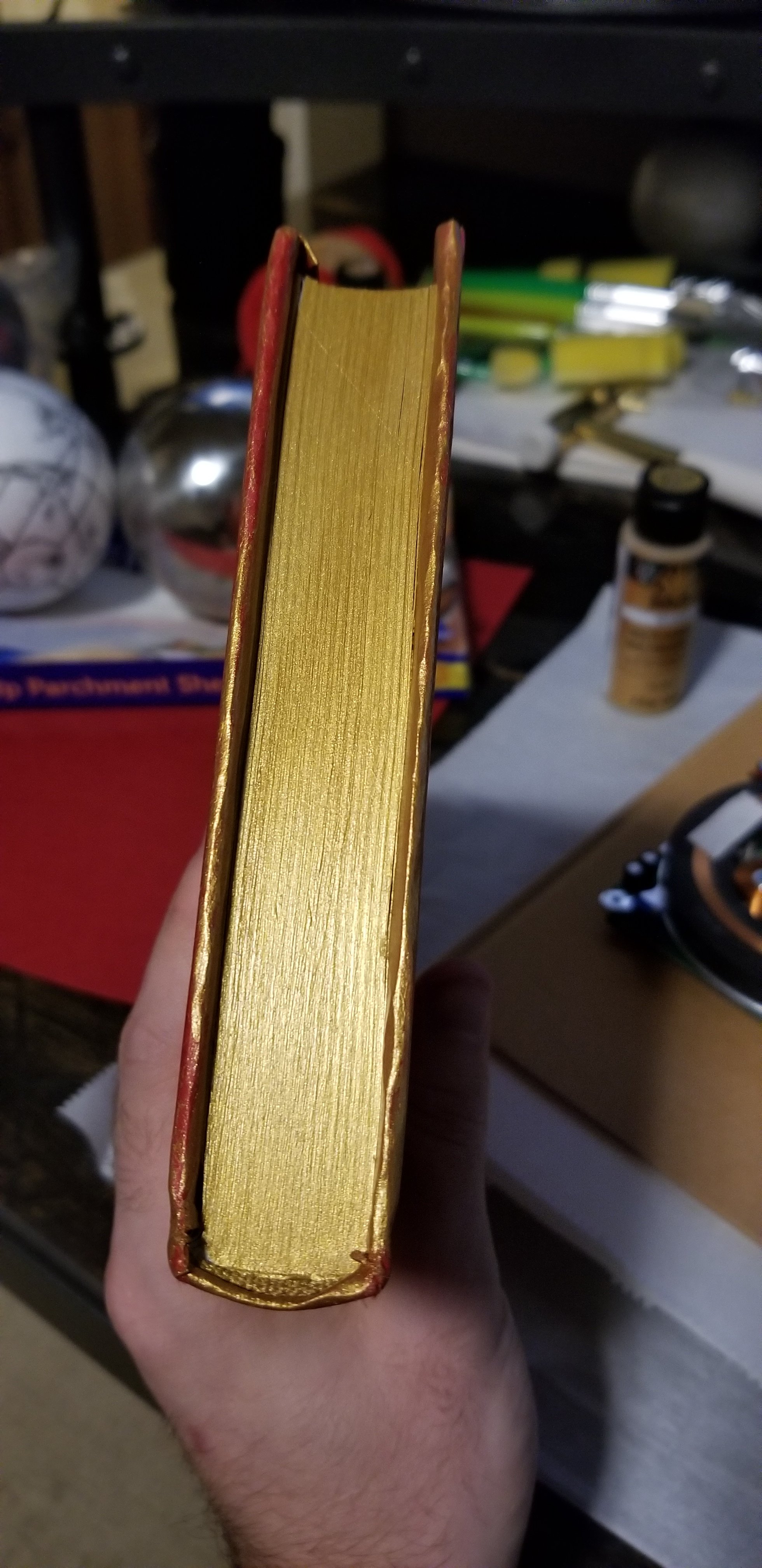 Now here is what I need some advice for. The stainless steel sphere needs to somehow turn into an antique bronze/gold sphere. What would create the best
real looking metallic
finish? Rub n' buff, Inca Gold, Gilder's paint, Rustoleum metallic spray paint, etc.? Also I want to put a nice polished finish on top to get it to be reflective like the image below. What coating or polish would be best for that, knowing that I will probably be polishing wax?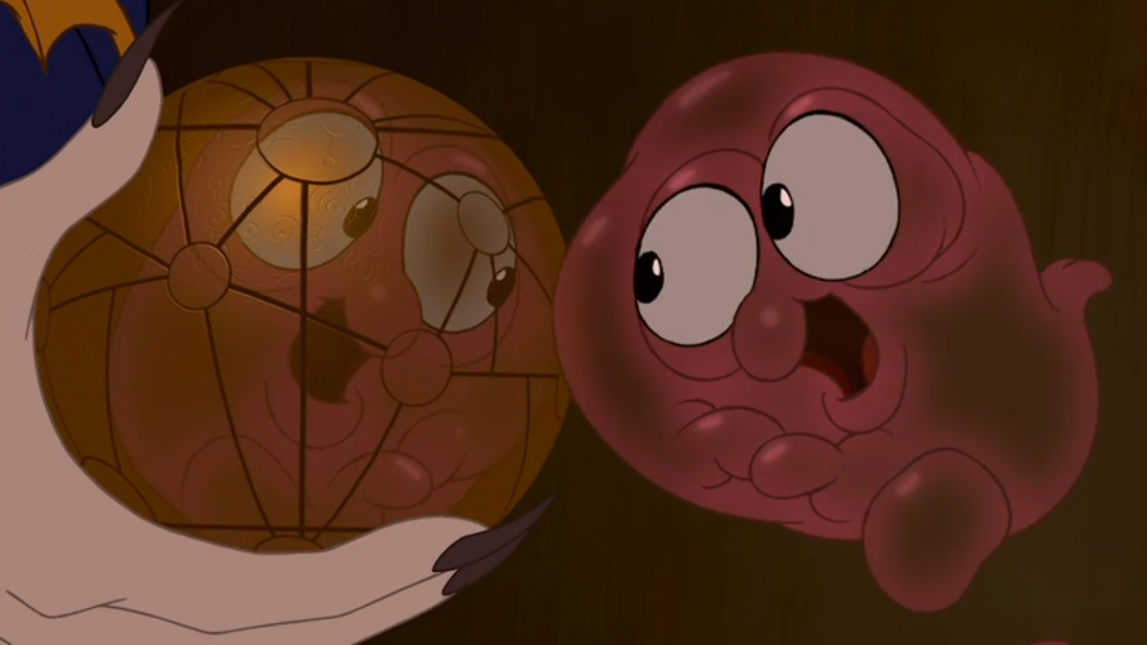 Also, if you have any other advice, tips, or tricks to share I would love to hear them!
If you want 360* images for the rough draft orb, here is a Dropbox link: