Does this count as modelling?
Its not a current built, but an actual finished one.
On and off it probably took me 2 years to do. Its based on a Tamiya 1/14 RC truck, but with extensive work to make it as movie accurate as possible.
The truck itself had to be lengthened by about 130mm, the body had the hood lengthened, fenders more or less built from scratch to match the aftermarket ones on the movie truck, the sleeper had to be shortened at the top, and lengthened at the bottom, as well as have all its side detail re-done. Did all the bolt detail, as well as make aluminium bumper, steps, fuel tanks, and undercab/sleeper light bars. The rear fenders were scratchbuilt. I was lucky enough to find a grille, headache rack and toolboxes on ebay.
The plastic kit wheels were replaced with aftermarket aluminium ones, but they were anodized silver and not shiny, so i had to de-anodize and polish them. Probably took about 4 hours per wheel. Also wired the whole thing up for lights. The truck came out at about 600mm, and with the sheer amount of aluminium weight about 4kg. Theres about 60 LEDs in the truck, and has full working headlights, indicators, brake, and reversing lights.
The trailer was scratchbuilt except for the axles. Stainless steel sides, and top, with aluminium sheet base, and aluminium frame. The reefer was made in resin, and the rear doors are thin aluminium sheet embossed over styrene sheet with the right pattern. Also has full lights, including indicators, brakes and reversing lights, controlled via hookup to the cab. The trailer is about 1180mm long.
The figure is a kit by TAKARA/TOMY, fully articulated much like a Gundam kit. I repainted it to match the paint on the truck.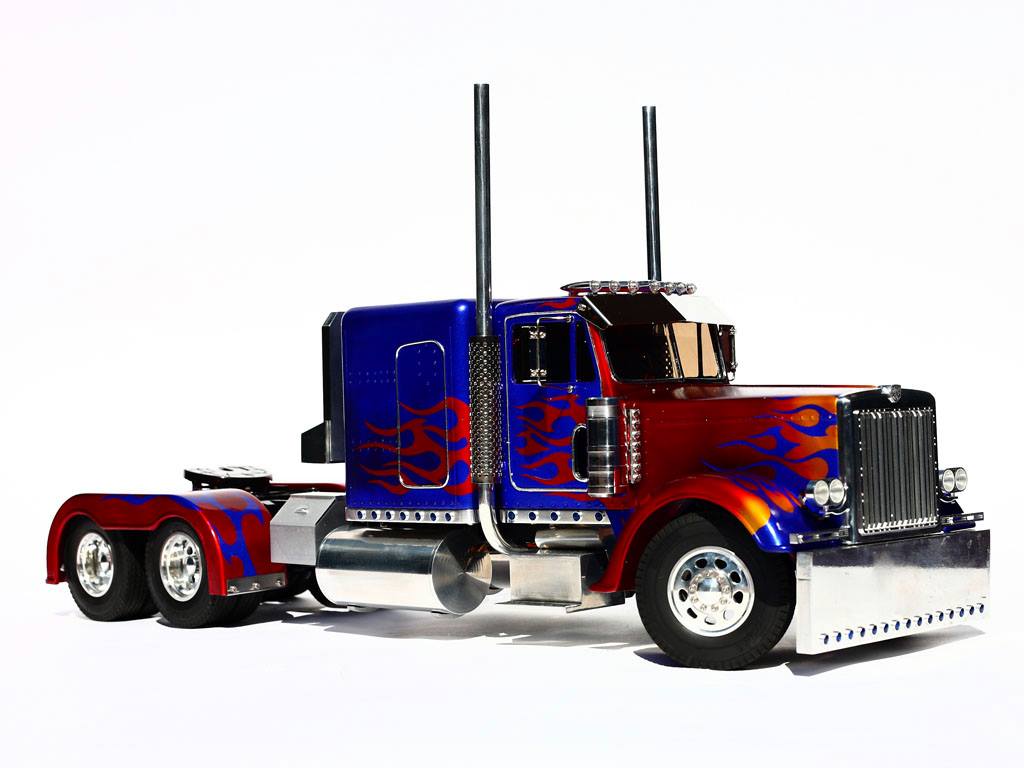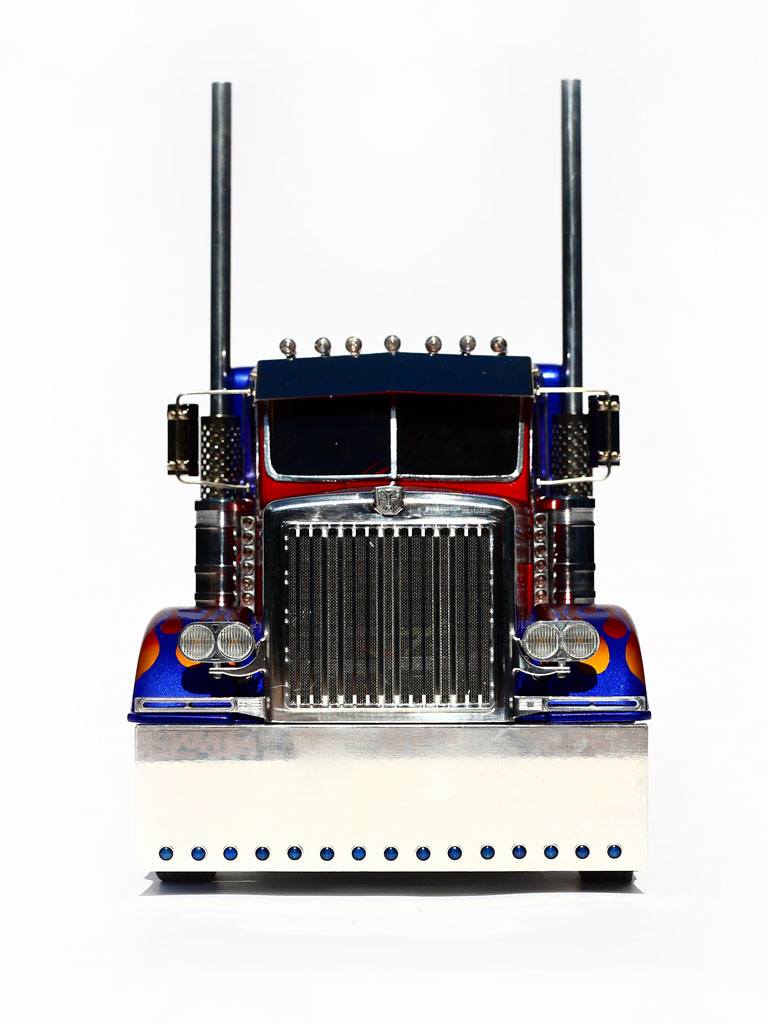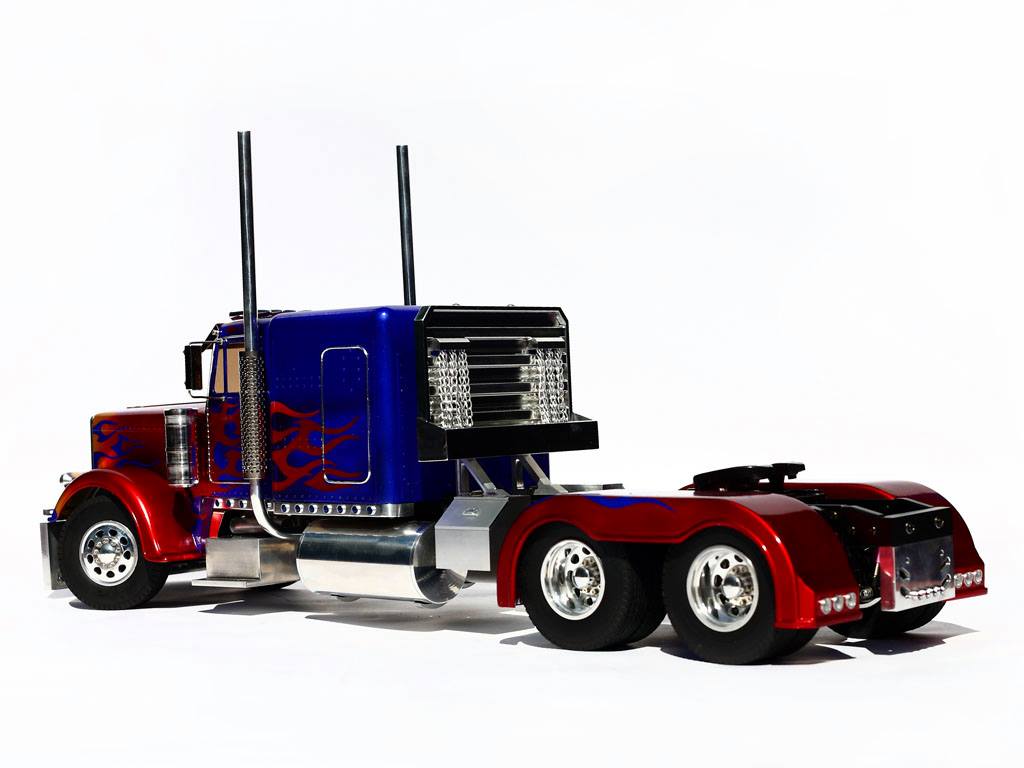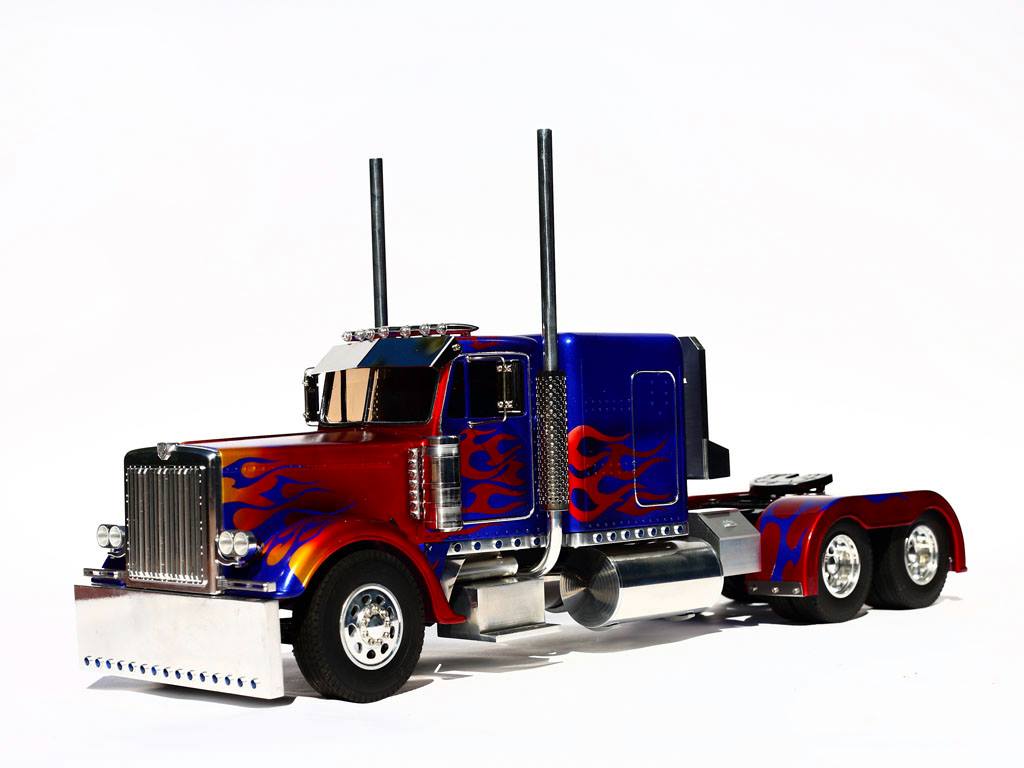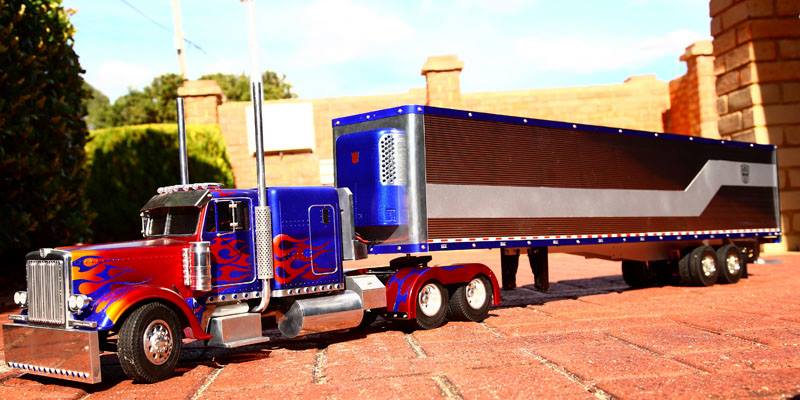 Size 12 shoe for scale