Today I'm starting on build #2. With this build I'm going to make some improvements to the tricorder including better decals, better hinge attachment, better animations on the LCD and correcting the glaring omission to the previous model- sound. Any changes made to this version will of course be made available via the github repo. I'm going to try to do a better job of documenting the process here as a reference to anyone building the tricorder.
So, let's get started!
Fresh off the printer and with supports removed, we have the Main Body, Door and Lower Interface panel
I like to give the parts a light coat of primer before I start filling and sanding- it helps highlight layer lines and imperfections that will need to be fixed.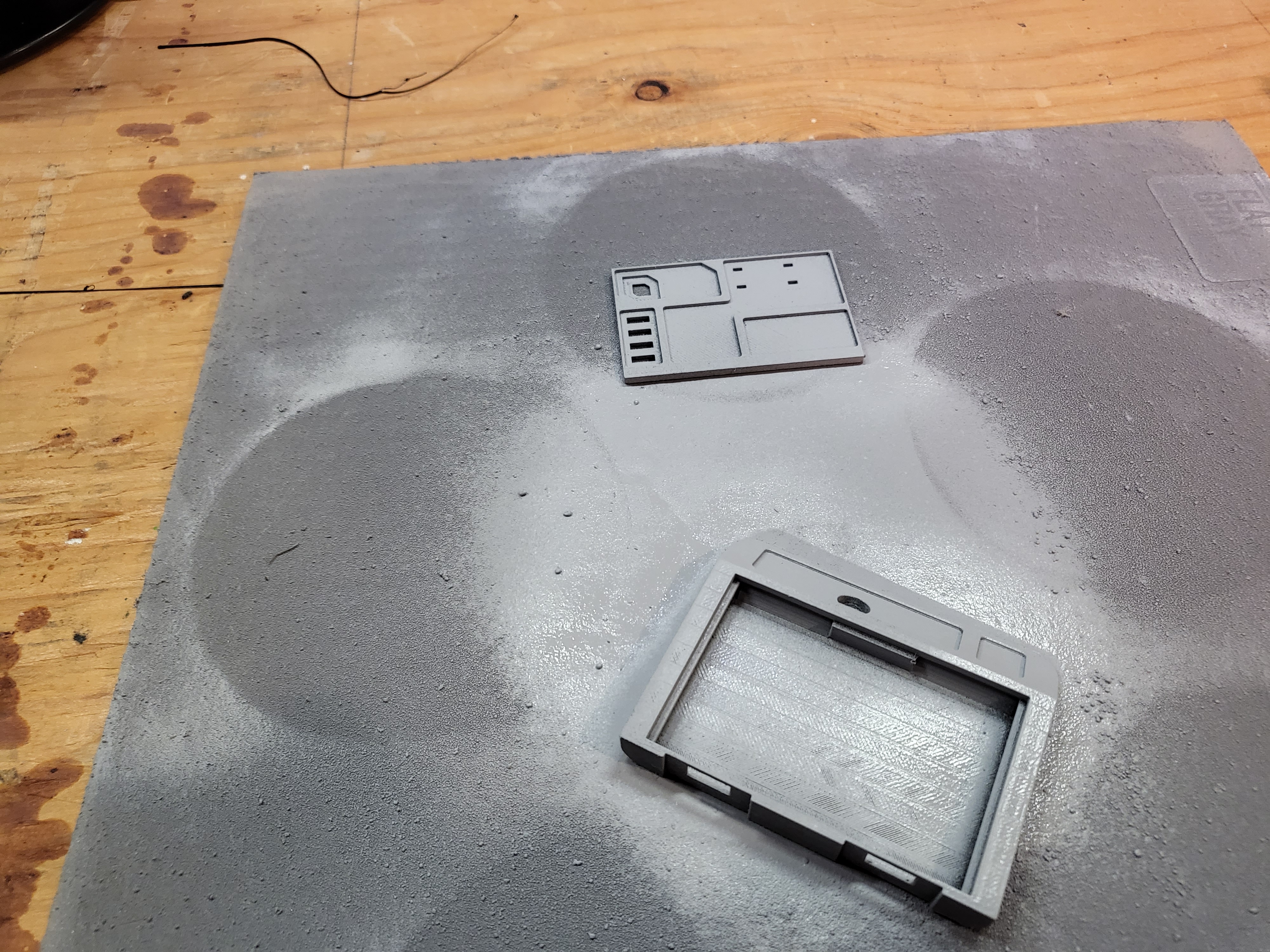 These are drying as I type this, so when that's done we'll start sanding and applying filler.
Last edited: