I found this at a thrift shop and figured it would be a good base for conversion.
With the bullets and upper receiver removed.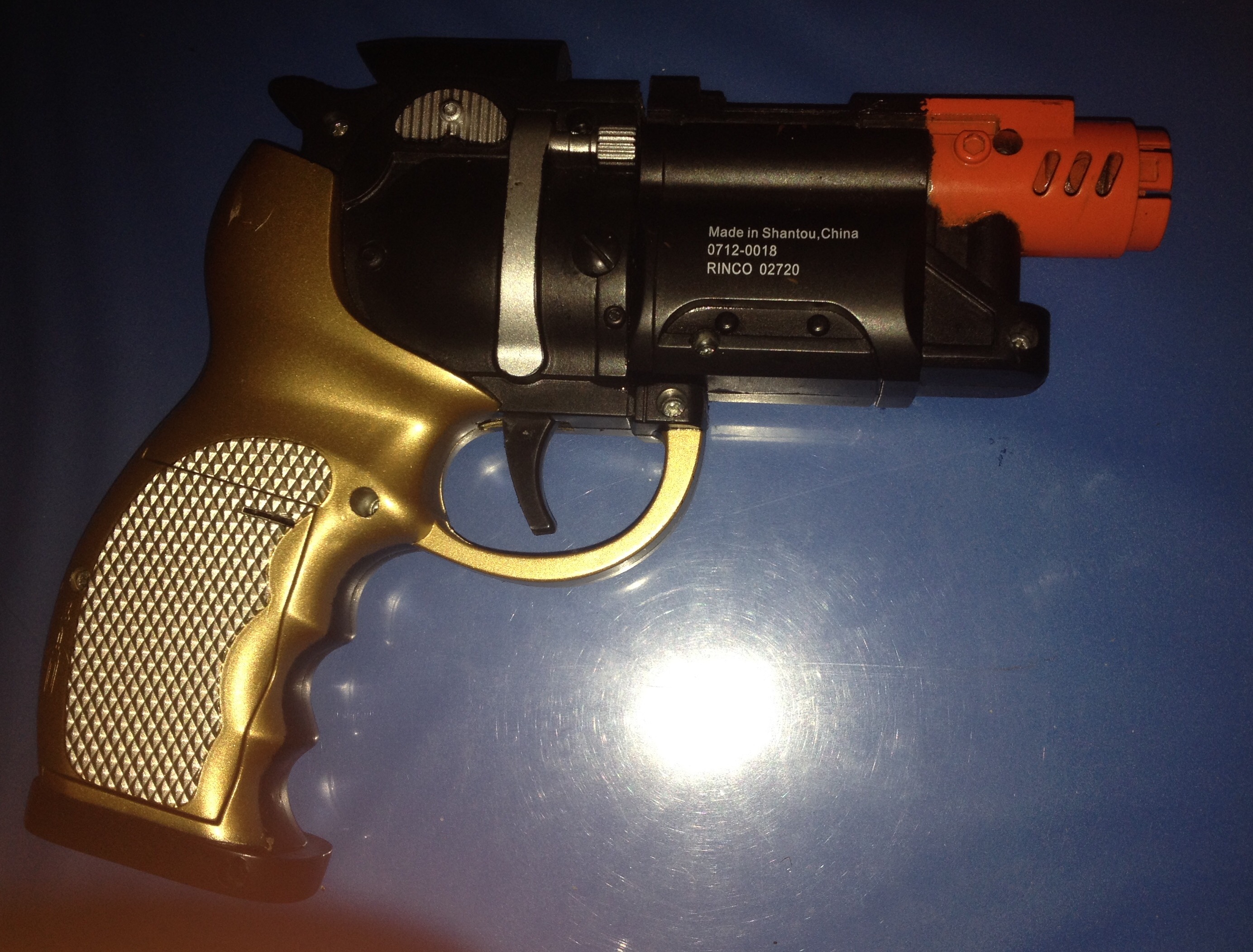 With the middle removed and reassembled.
A new barrel of 1/2" PVC pipe.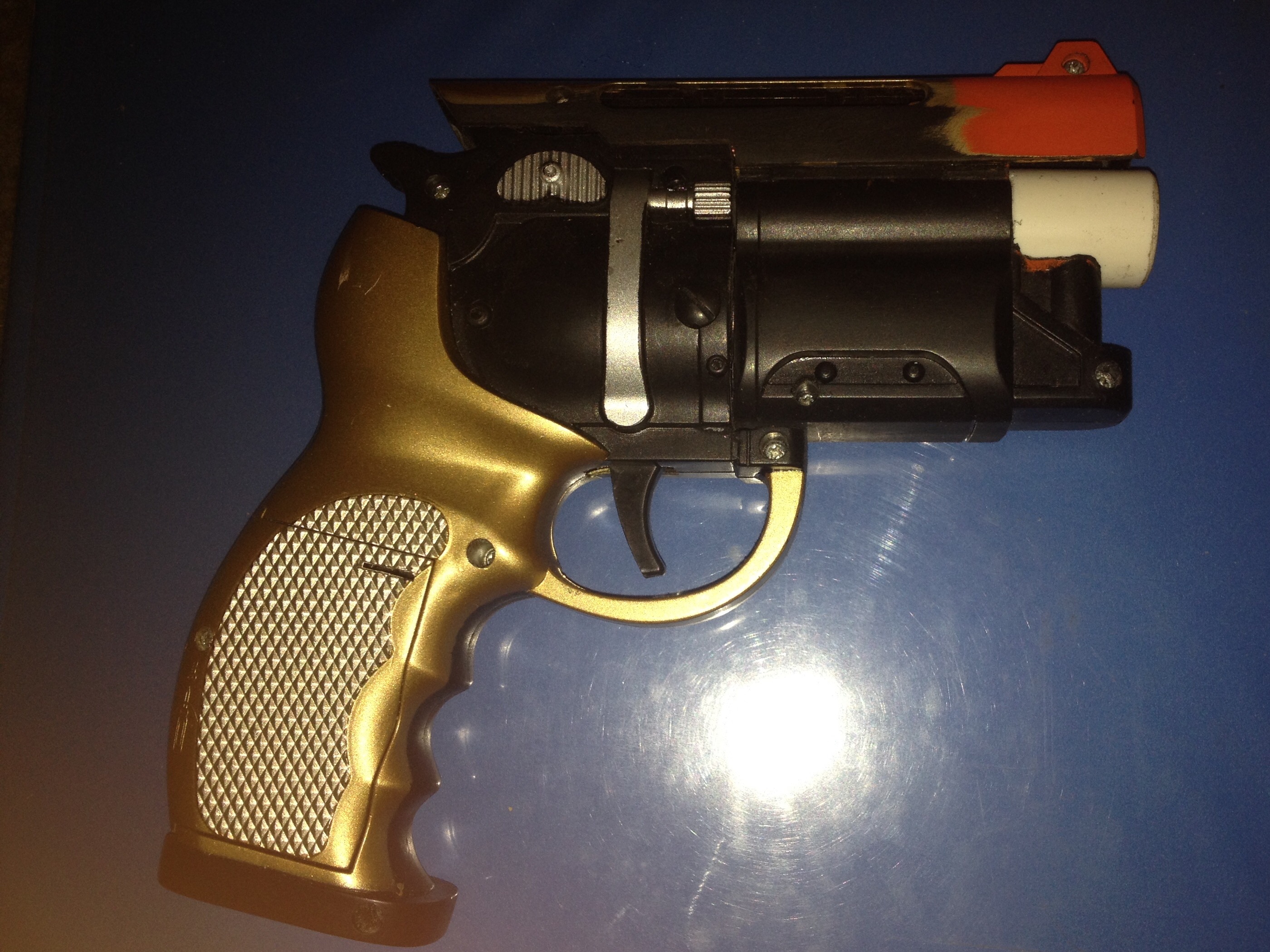 With the modified upper receiver.
Assembled and mostly painted.
A comparison with an old scratch build. I drybrushed the upper receiver for a gun metal look and removed the gold from the trigger guard. I still have to paint the puttied screw holes (I ran out of black paint). I'll probably leave the grip as is.
Last edited: