Hi I'm trying to redeem myself from my failed, or should I say abandoned, project of building Hasegawa Top Gun F-14s. After learning that the Hasegawa wing gloves were too thick I just couldn't unsee them. I also made the mistake of gluing the canopies on to protect the cockpit from dust. After which I saw more and more dust particles clinging onto the canopy walls from the inside and I couldn't do anything since the canopies were glued shut -- all I could do was stare and at them and wonder about my folly. I ended up tossing the Hasegawa F-14s and got these Tamiya F-14s instead to go for a second attempt. Plus aftermarket cockpits, TCS pods and tail stiffeners for a proper movie F-14 build as well as Fightertown Top Gun decal sets which include markings of the movie birds (or cats : )
Posting some pics of the project that has been going on for a while. I'm actually getting pretty close to the end of the build and should be done in about a month or two.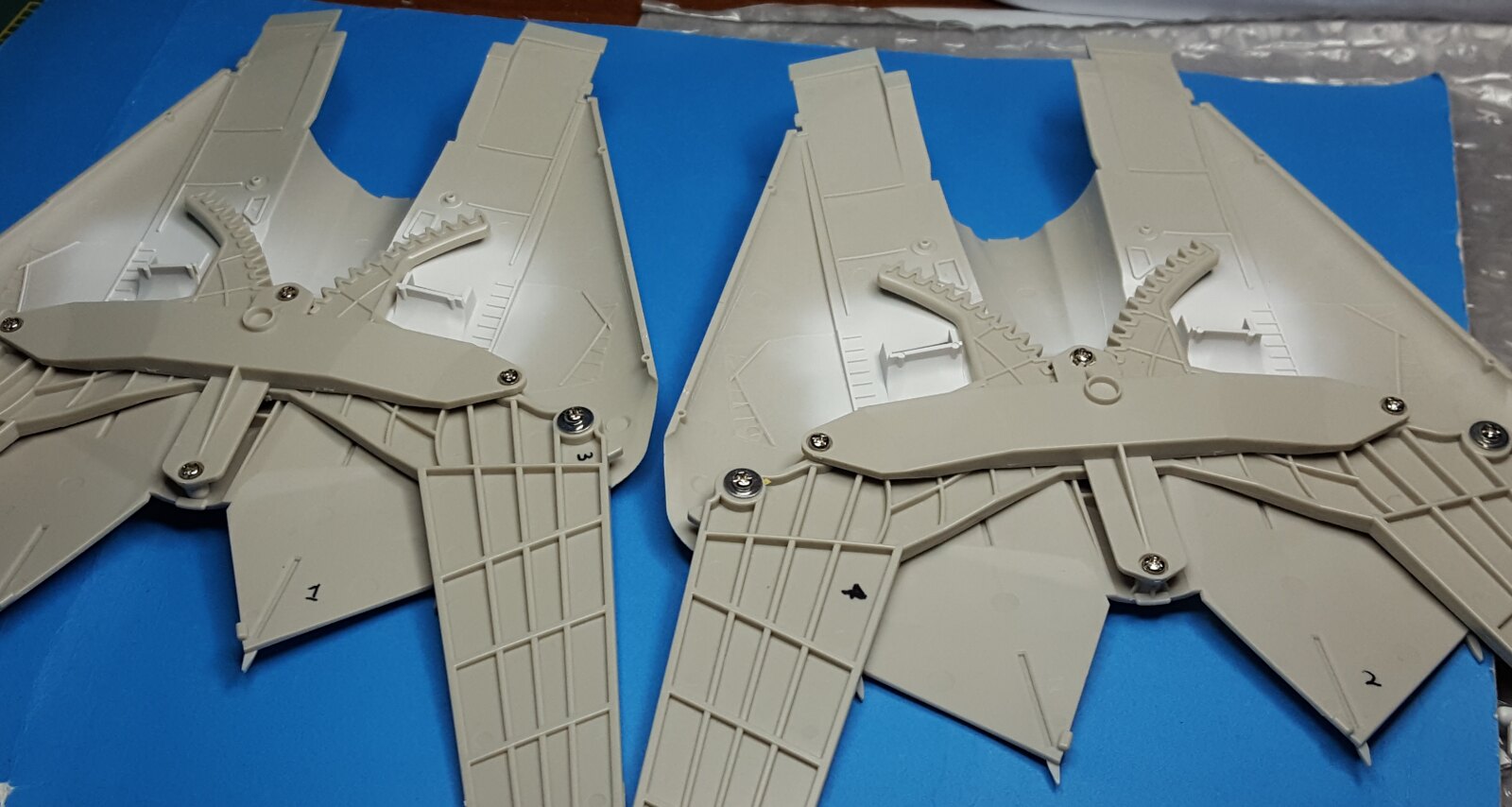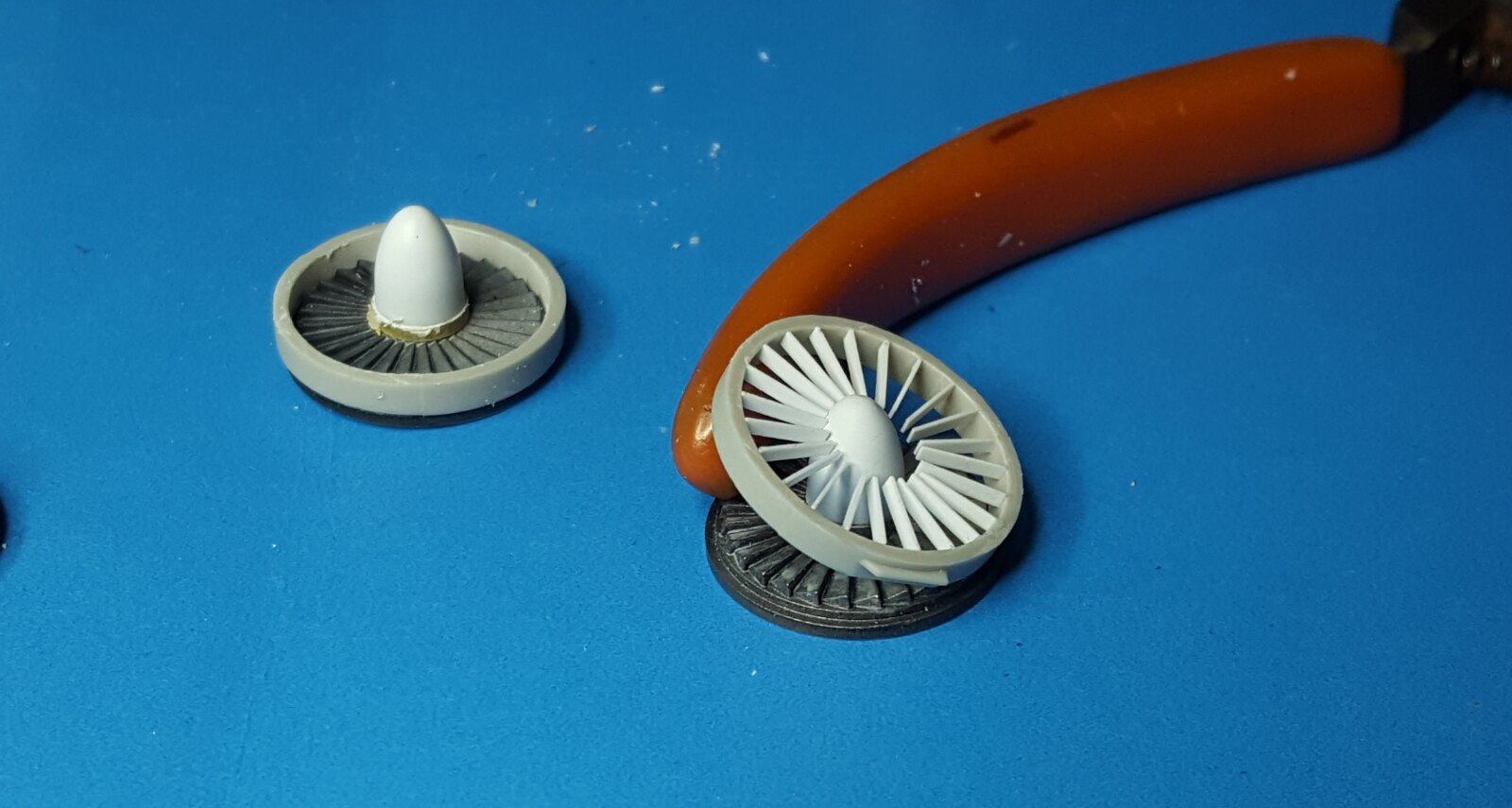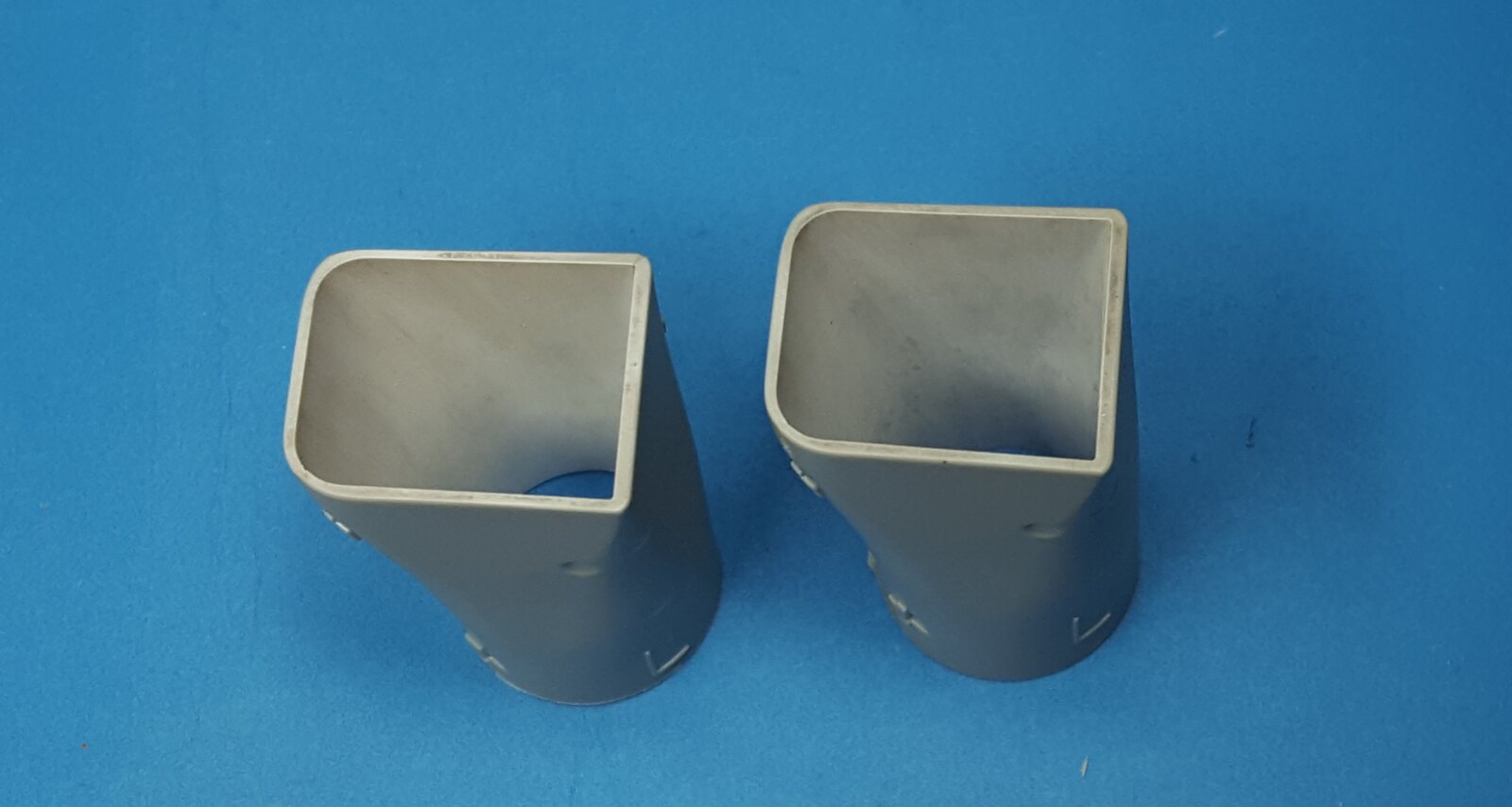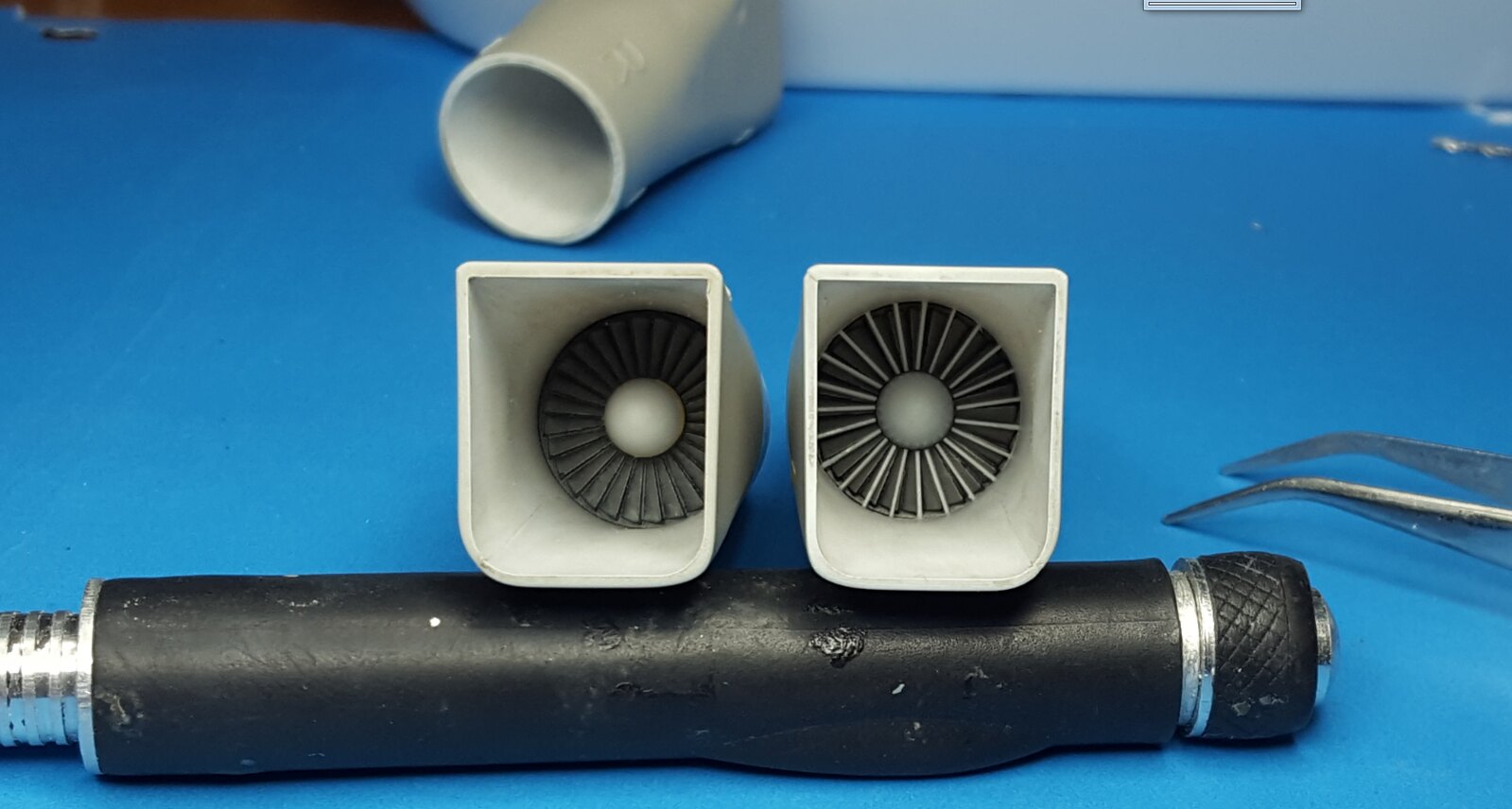 Installed some rods for mounting.
Fightertown decals