Master Member
RPF PREMIUM MEMBER
Hello - im signed up for 2 spots on
PoopaPapaPalps
forged saber run. The first is his design of the infamous V2 and the next will be a bladed stunt saber.. later on.
My girlfriend and I keep calling him P Cubed for short, because the screen name is so long.
Anyway, i hope folks know he generally solved or whittled down lots of debate over the V2 based on whats actually possible to machine. These casts are very wonky and my guess is that the V2 is so skinny because its the most true round they could get out of it. And you can get the V2 from the V3 profile, that was a blow to my logic.
Everything from the mated emitter/body and the nipple groove/motor driveshaft debate.. i really like the solutions he has come up with. A lot of these decisions fit what I see in the pictures we have.. AND its a real cast piece. It looks pristine and smooth in the pictures but there are pockmarks and dark spots everywhere. And machining marks on the rings, emitter, windvane and pommel. Its heavy. It rattles. I think this is a perfect start.
Without a torch, i just used 2 cloth masks and a metal file to trim the washer around the mystery chunk I saved for this. It left the sides shiny and the top still dark. I quite like it. Then I squished the legs of the mystery chunk to fit... but the legs are too damaged and short, so I just left them straight and E6000 held it in perfectly.
I also replaced the included cone knob with a replacement made by Transcriptors around 2015. His is more accurate to the vintage knobs though, add that to my want list. The threading matches!
I have multiple paint cans on the way, and Im going off the beaten path here.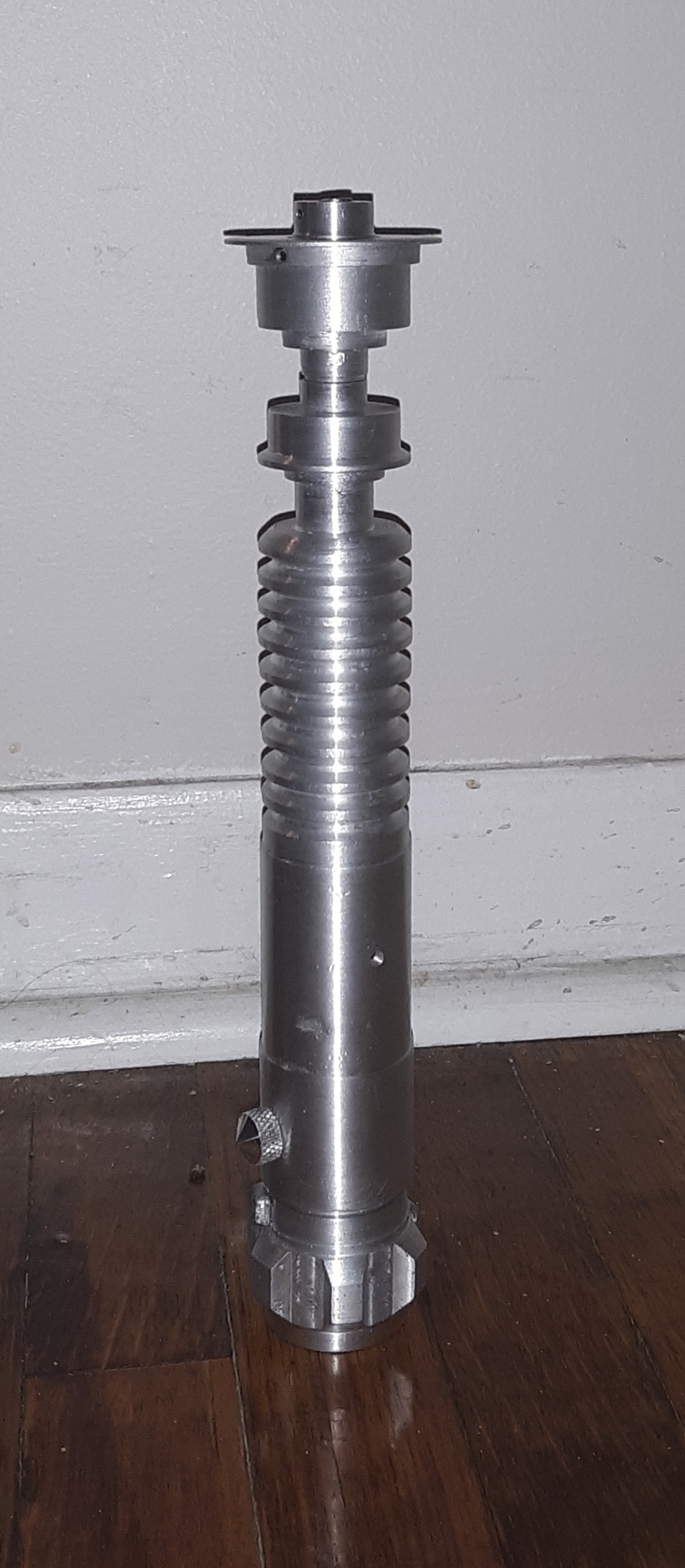 Last edited: