Well-Known Member
RPF PREMIUM MEMBER
Here's another couple of changes I made to the magazine housing.
I found that the back side of the LEDs were visible through a thin gap between the barrel and mag housing on the right hand side of the blaster.
There'd be lots of ways to sort this but I just used what I had to hand at the time, which was a bit of black card.
I just cut a sort of lid out of the card that slots down around the circuit.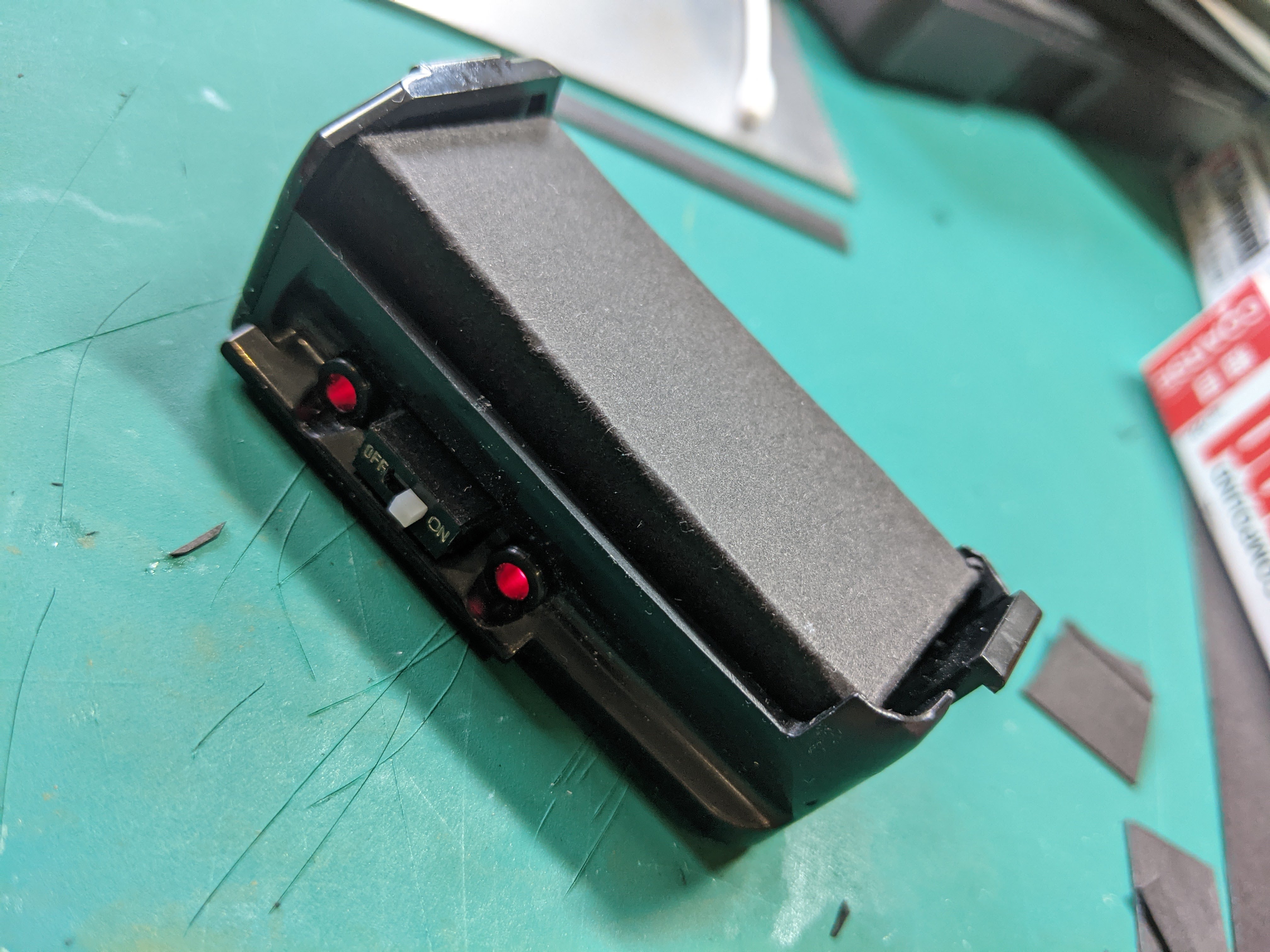 Okay, this next one, I'm open to admitting it might be a little overly fussy...
...I think the LEDs burn too bright. Maybe even twice as bright
I love what Tomenosuke have done with the warm up of the lights when switched on but for me they never look super bright on screen.
To sort this out to my liking I tried a few different ratings of resistor between the battery and the + terminal. 2k seemed about right so I cut a 20mm disk of 2mm thick acrylic, put a strip of 5mm copper tape onto the bottom and wrapped around to the top. Then I cut a gap in the tape and soldered the resistor between them. The result is pictured below.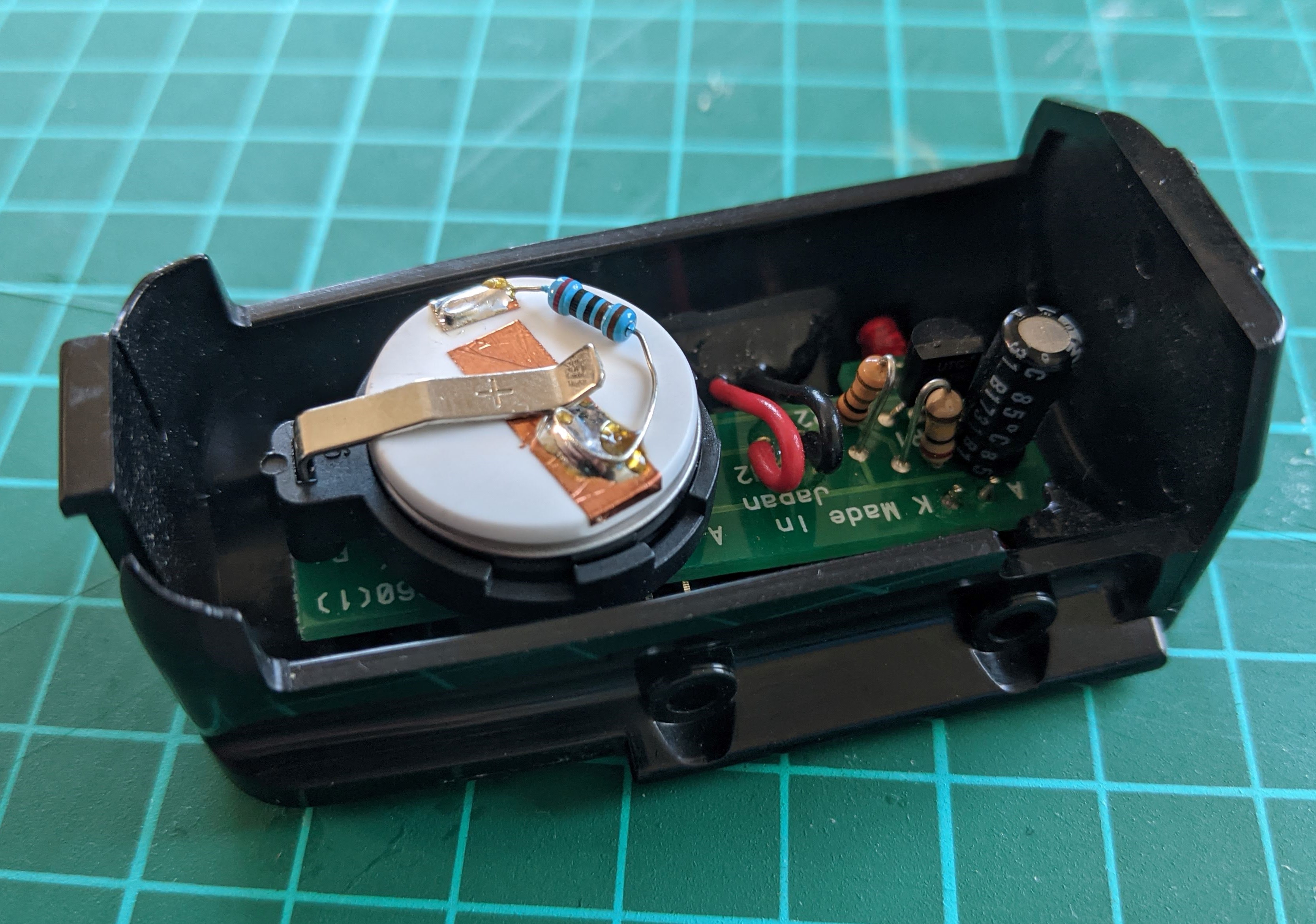 Last edited: