Master Member
RPF PREMIUM MEMBER
Hi everyone
I'm learning something new during the pandemic. Now, I bought a whole kit last year, only made a huge mold for 4 small pieces and did one pull that wasn't properly mixed and put it away. This year the silicone hardened and I don't have much time left to use the resin before it goes bad... so I've been hitting the ground running.
and yes, I bought normal silicone but the beige mineral filled high impact resin... because all these lightsabers and blasters are beige. I didn't get clay... starting off with 1 part molds first.. so basically hot glue
I bought new silicone, made new molds (thought I was being clever doing it in Tupperware until I couldn't get at the sides of the molds like when I used Legos first) and P³
PoopaPapaPalps
suggested I use cornstarch instead of baby powder
now, I also have been a lurker here a long time and fully understand recasting and it's ramifications - all of these are found parts... switches knobs and model kit parts. There is an alternate mystery chunk in there and heck I even checked with the guy I bought it from if he felt weird about it just in case
I have also been using the vent from the oven or a heat gun to pop bubbles. I accidentally cooked my last pulls and they scalded and puffed up in the molds! Weeirddd
anyway, I wanted to share my journey, I love the idea of casting up found parts for props like set decorators and prop makers did on Star Wars...
You can even see machining marks in the knobs!!! This is from a Saturn Michell Turntable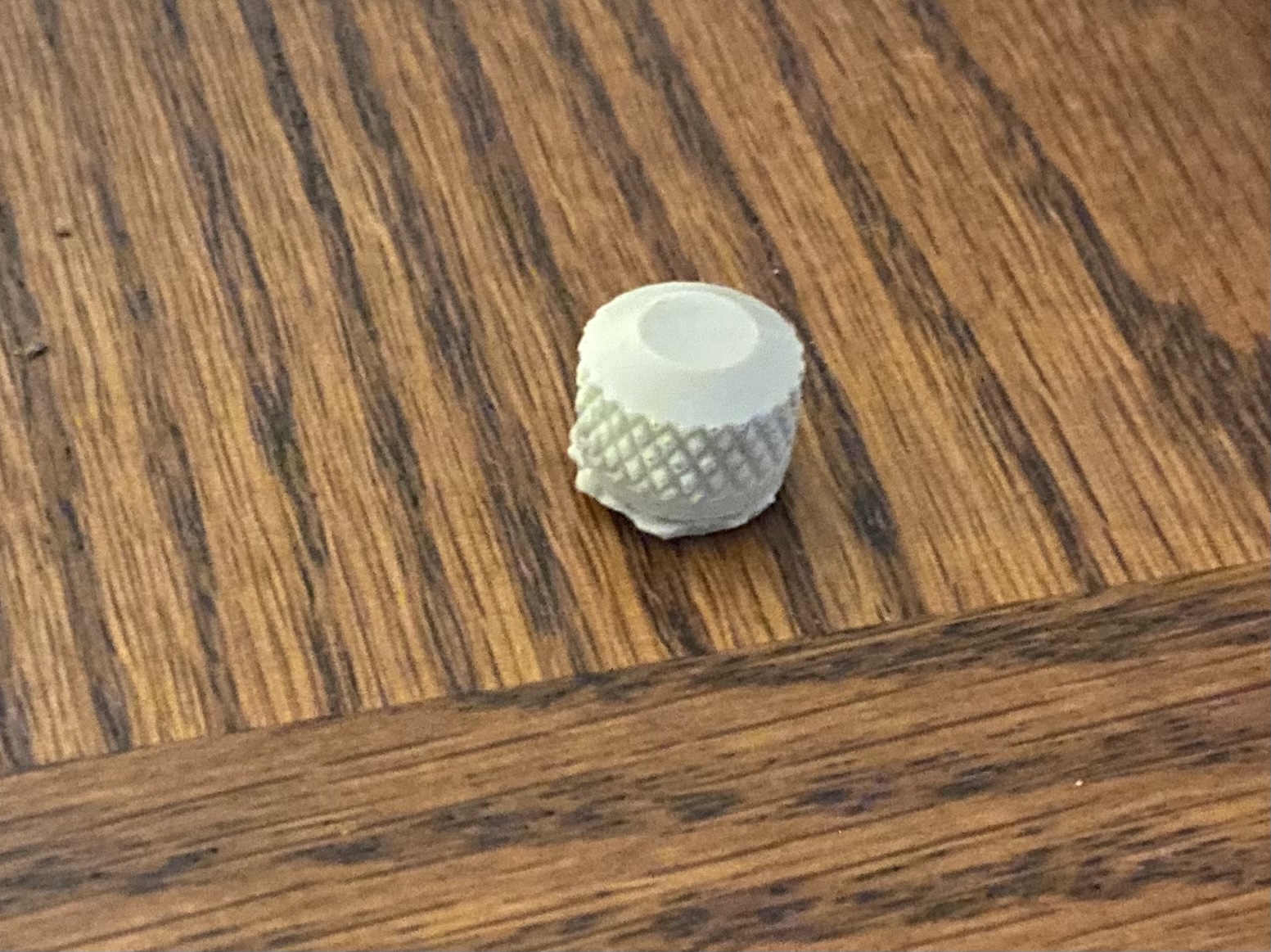 Thanks for reading! I'll continue my updates here. The Unimax switch is hard to get out and pops every time I extract a cast. It's missing most of the full holes but the dimples are there to drill out