So today I set up my light box and decided to photograph some of my finished models today. One of the models was my Bandai TIE Interceptor.
When I built this TIE, I had the standard model builder's TIE dilemma of "what the heck is the actual color of these dang things?!??" Being an Interceptor made things a little easier, as there seems to be a general consensus that the studio models were, in fact, blue-gray in color. Long story short, I mixed my own version of the color using Tamiya's Ocean Gray as a base. I didn't want to go too dark or too blue and I think I came up with a pretty good color.
Anyway, to the point of this post... LIGHTING!
I did the majority of my photography using my studio flashes. However, I did try a few shots using just "natural" room lighting. And something interesting happened...
First, the TIE with studio flashes: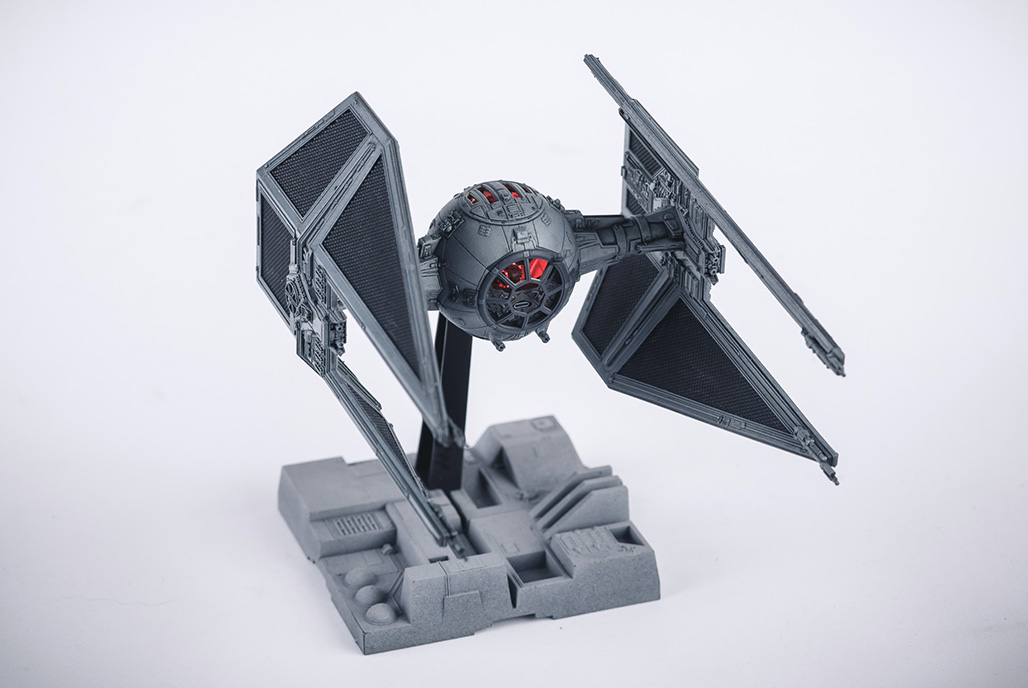 The studio lighting photo is really, really close to the color of the model to the naked eye. It's definitely gray, but there's also definitely some blue in there, too. I'm actually really happy with the way the color turned out.
Now here's the model with natural light. This is the SAME model, with the SAME camera angle (it was on a tripod)... and now it looks totally different. This is an issue with how cameras, especially digital cameras, "read" and interpret the color temperature of light. Even though I said digital cameras, even film stock in film cameras can interpret color temps differently. But the cool thing here is how the camera simply didn't "read" the blue at all in natural light...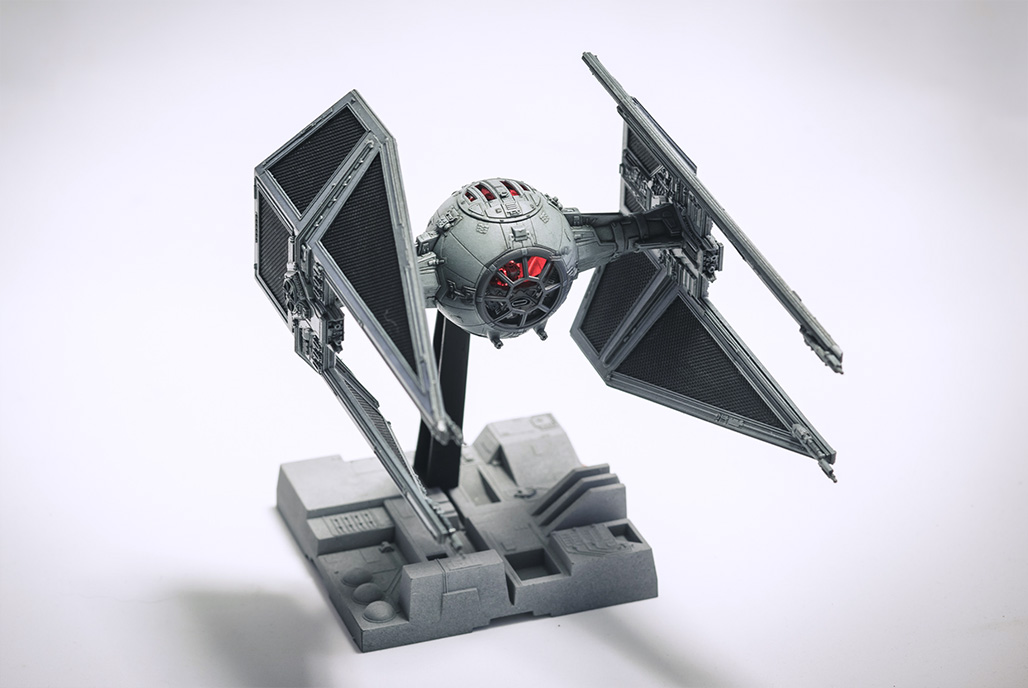 In fact, I'd go so far as to say that this natural light photo pretty closely mimics how the original TIE Fighters looked in A New Hope (and so far as I know, we know those were in fact painted a blue-gray).
I just want to reiterate, this is NOT any sort of post-processing Lightroom/Photoshop trickery. These are two different photos of the same model. And they are as straight out of the camera as possible (minor tweaks for contrast and so forth).
Just a fun lighting curiosity I found amusing.