Sr Member
RPF PREMIUM MEMBER
When I got back from Celebration Anaheim, I got a wild hair and decided I'd really like to make one of the helmets from the upcoming Star Wars. I got a hold of a friend who does a lot of 3D modelling for me and sent him all of the reference images of the flametrooper I could find. Here's what he sent back:
The helmet was split up into carve-able pieces that I then cut out on my Carvewright CNC Machine:
After cutting off the waste material and assembling the pieces, it looked like so: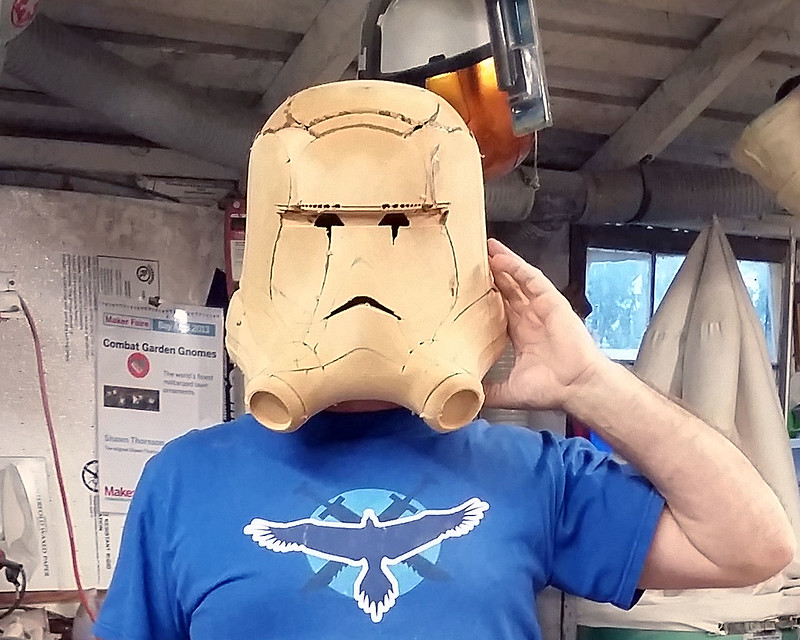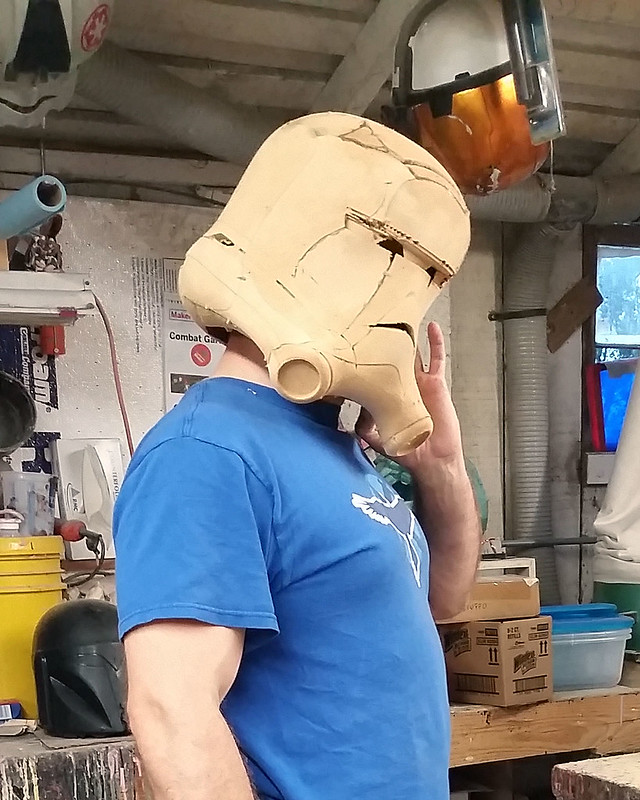 Then I soaked it in several coats of primer: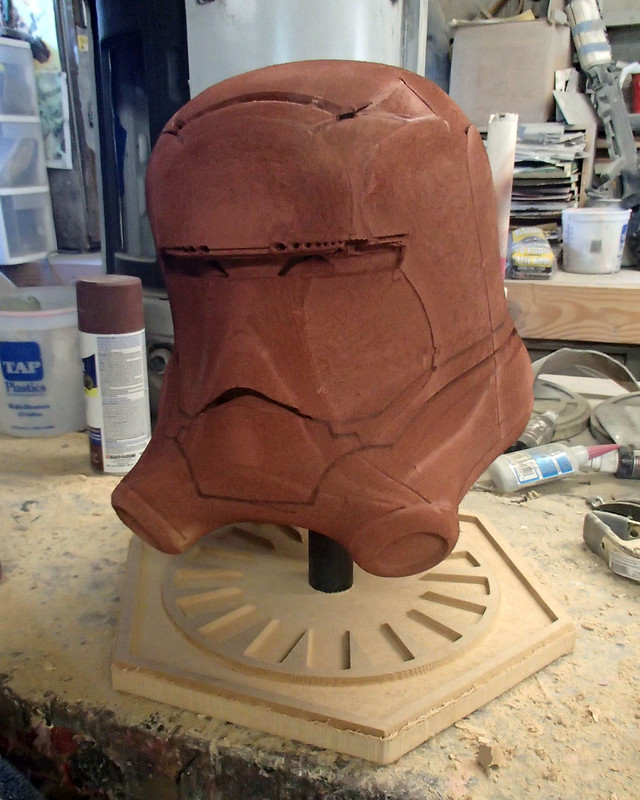 That's when the filler work began on the seams: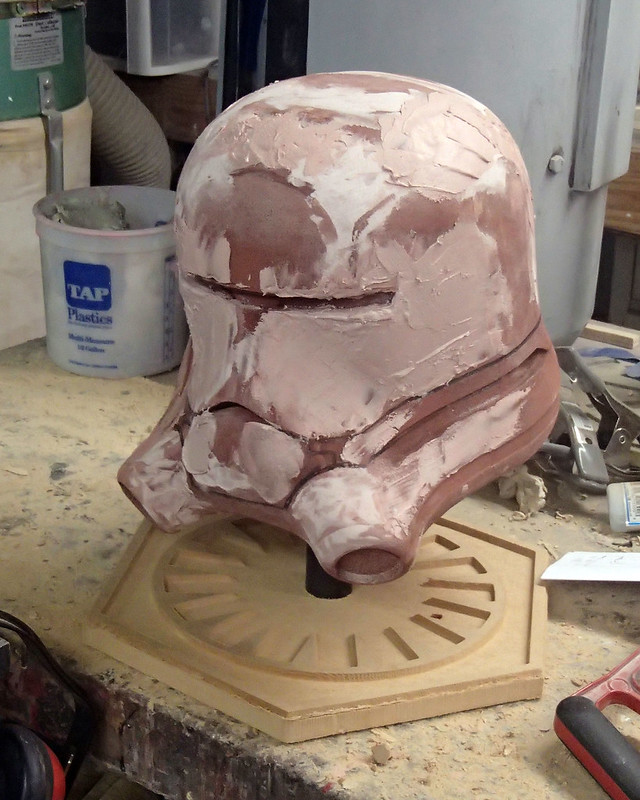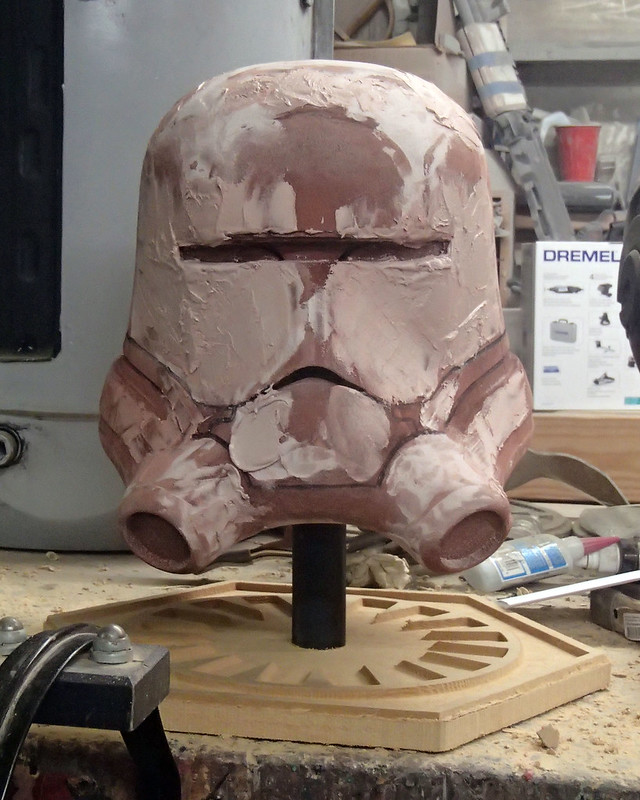 I also decided to beef up the bottom edge and give it a bit more girth:
Somewhere in the middle of that whole rush, a friend stopped by with one of the Anvos helmets and I got to compare it for size:
Not bad.
With a little more filling and sanding, I was finally happy with the overall shape:
After that, it was just a matter of fine sanding and primer and more sanding and more primer and so on until it looked like so:
Now it's been coated in my standard prototype color awaiting molding:
Since I really needed another project at the same time, I had my modeler make up the snowtrooper parts as well: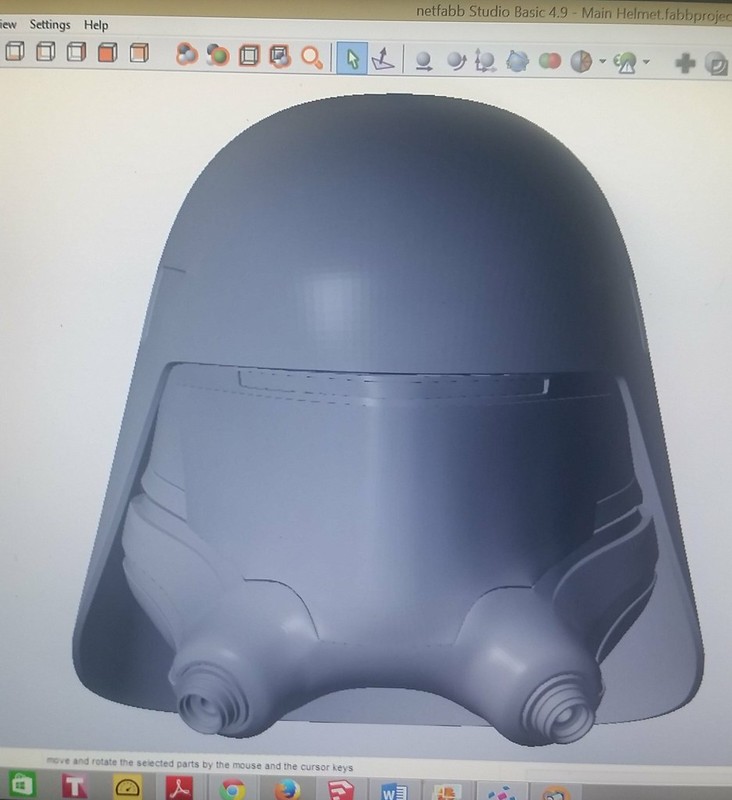 Right now they're still too thick to fit over the helmet:
But once they're laid up in thinner material I think they'll be fine:
Those pieces are still in the middle of the prime, sand, prime, sand cycle:
Somewhere along the way I also made a custom base for a display stand:
Stay tuned, more to come.
Last edited: