Sr Member
RPF PREMIUM MEMBER
This build thread will cover the creation of Thor's new armor from the Love & Thunder film. When the project was started, reference images were scarce - in fact, the project was completed before the first trailer was released - so the entire project was done with these three images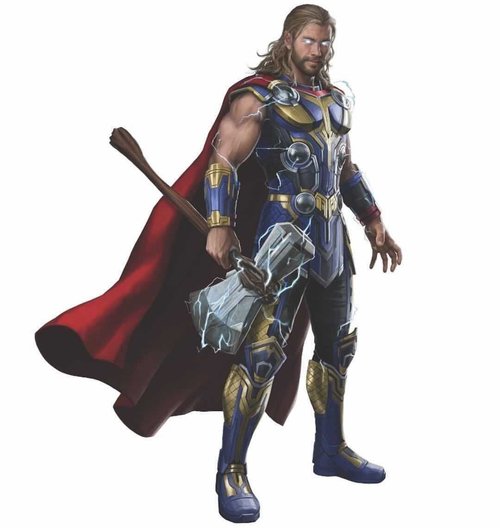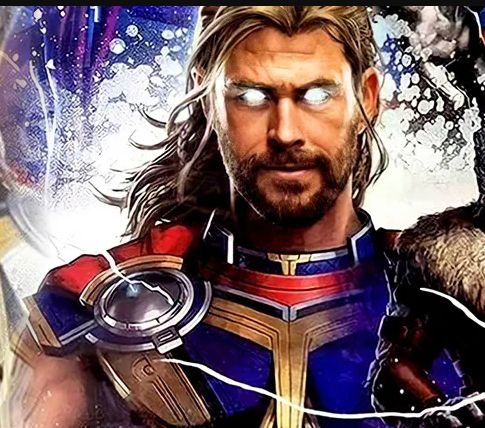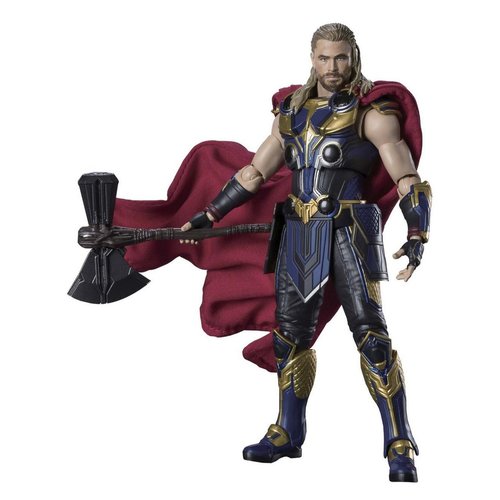 As always, the pattern was the first step. For the base, I decided to use the
pattern that I developed for my Etsy shop
. I created a mockup in a similar weight and thickness to the expected finished product and sent it off to the client for a fitting. Once the fit was confirmed, I was able to create a muslin version and sketch out the vest details.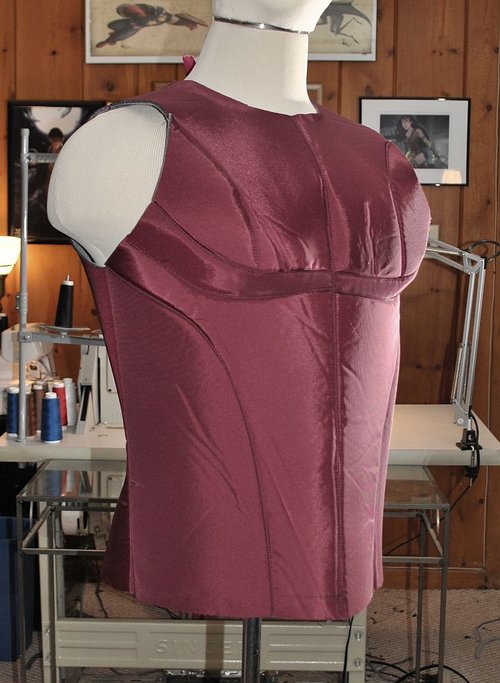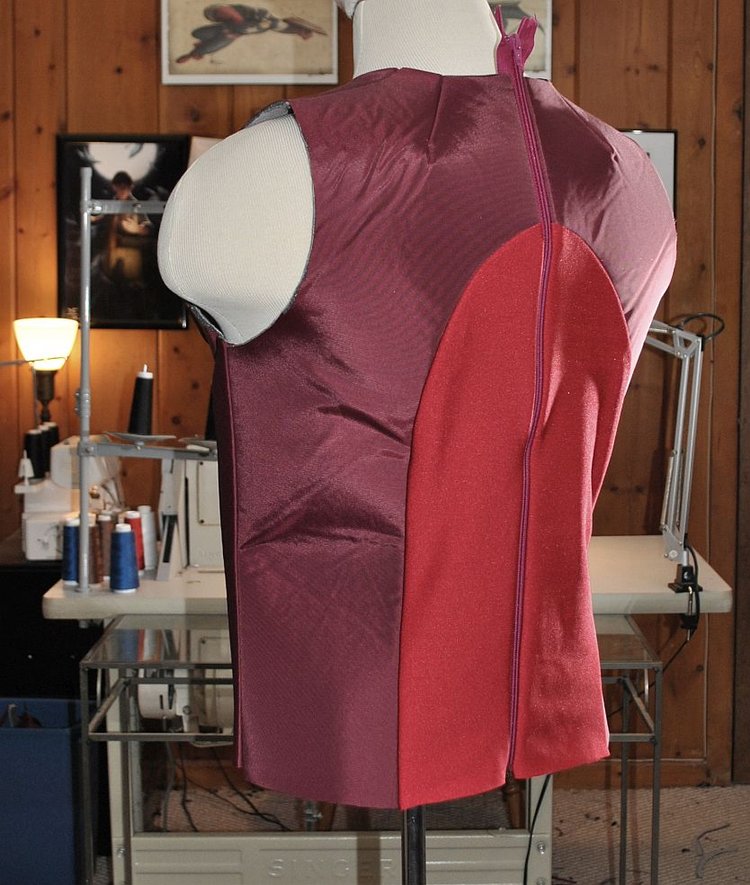 I began with the main torso. Using the muslin with the details, I built the vest out of metallic blue and black faux leather backed with headliner foam. In some areas, such as the chest, abs, and sides, 2mm EVA foam was sandwiched between the materials and sewn down to create the depth needed when the "armor" details were added.
There is a large segment of stretch material that extends below the shoulder blades and covers the lower back. This piece will be covered by the cape and allows for a better range of motion and breathability at a point where most men sweat the most.
At this point, I created the shoulder piece and outer collar. I also began cleaning up the templates for the armor pieces and the discs.
Next, the lower parts of the vest were built. The front, side, and back tabs were all constructed by layering headliner foam, 2mm EVA foam, and metallic blue and back faux leather. The back panel attaches with snaps and was made removable to accommodate the zipper.