I'm going to preface this with the fact that I kind of just jumped into making a bio without doing enough research...so the first part of this post is about the "Beta" Thor bio. Basically I just wanted a bio with Mjolnir as the brow or crest of the bio.
The whole story that popped up in my mind was that a Predator accidentally crosses path's with Thor either in Asgard or somewhere else and a fight ensues. The Predator gives Thor a run for his money and vice versa and a mutual respect develops. Thus Thor creates a bio for The Predator in honor of his strength. Or perhaps the Predator creates a bio in honor of Thor. Anyway, it would be epic. I drew a couple of rough sketches then decided to do a budget build with cardboard and Bondo. Here is the ensuing result.
First I made the basic shape out of cardboard and duct tape then covered the whole schpeel with Bondo.
So it's pretty rough and I ladled it on there pretty thick to give me plenty of room to work.
Here's after the initial sanding and some patch work: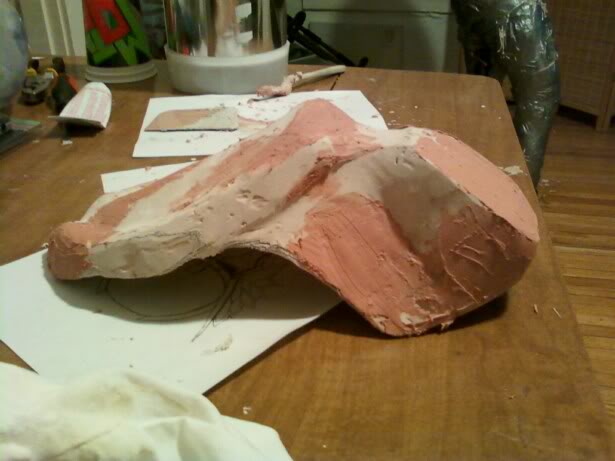 Then I added details with the trusty ole Dremel: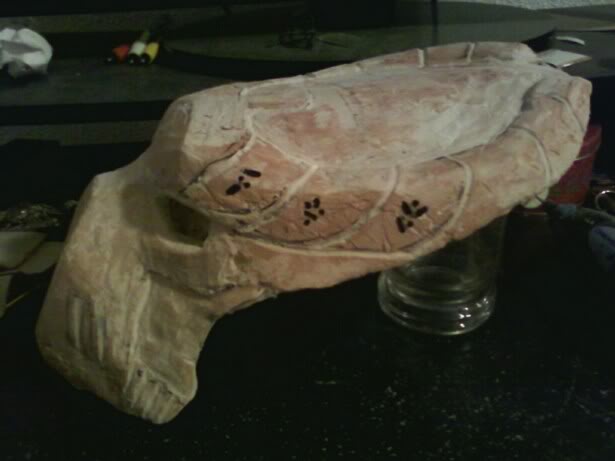 Then I primed, painted, and weathered the beast: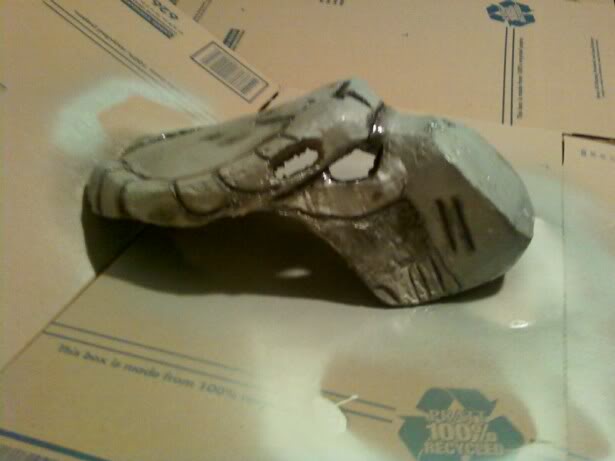 So I didn't like my first weather attempts and tried again: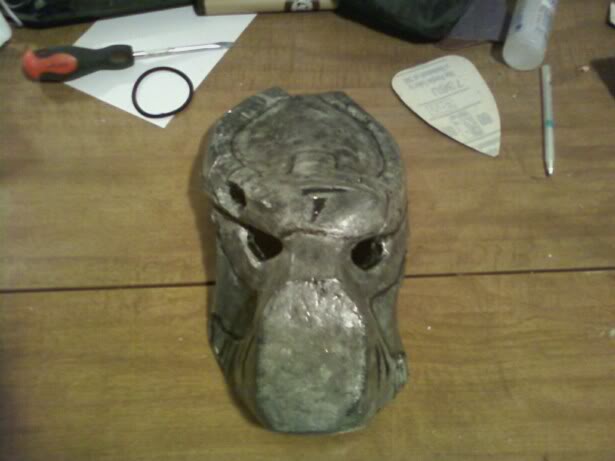 Then...after all this hard work I decide I don't like the bio at all. It's too small, the dome's not at all right and it's not very symmetrical. So I order some clay from Monster Makers and draw up another sketch based on the bio that I have and I get this.
Needless to say I have started sculpting my new and improved bio with actual measurements on an armature. That journey will be outlined in subsequent posts...probably tomorrow. I figure that's enough for now.
Addendum I:
So I (as promised) am adding to my journey with the beginnings of my actual clay bio sculpt. I intend make a cast in silicone then make a resin mask after finished. First I made an armature and covered it in clay to get started: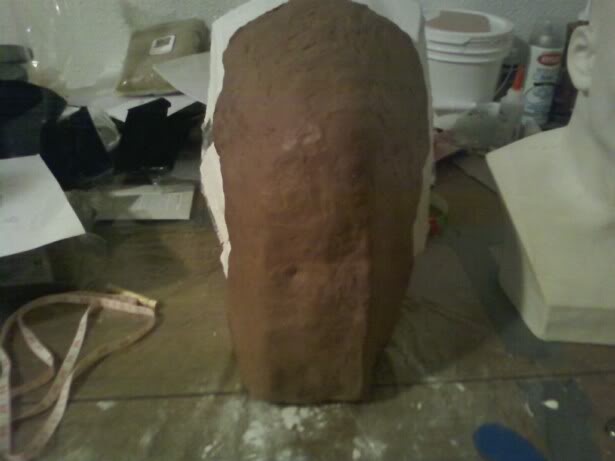 Then I just started to get the rough shapes down.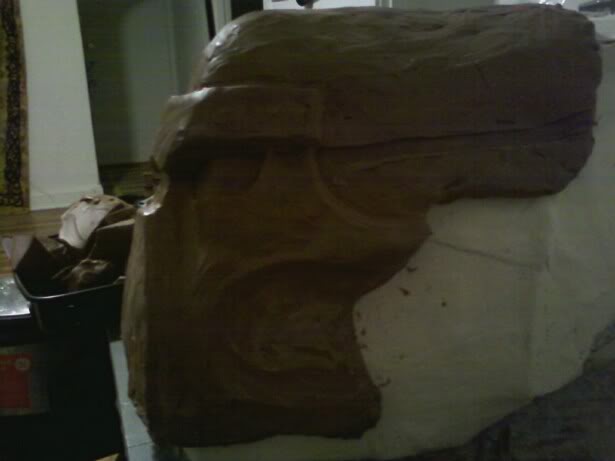 As you may be able to tell the dome and slope are all wrong...mainly because I was too hasty with my armature construction.
Here's a pic after I added more of a dome and slope...sadly I over did it and he came out looking like a conehead.
Also during the process I added alot of clay and my armature broke...once again due to shoddy construction on my part...but the quest must continue.
Here I've reduced the dome quite a bit, worked on overall symmetry as well as removing some excess on the bottom of the mask...He was looking a little long in the face.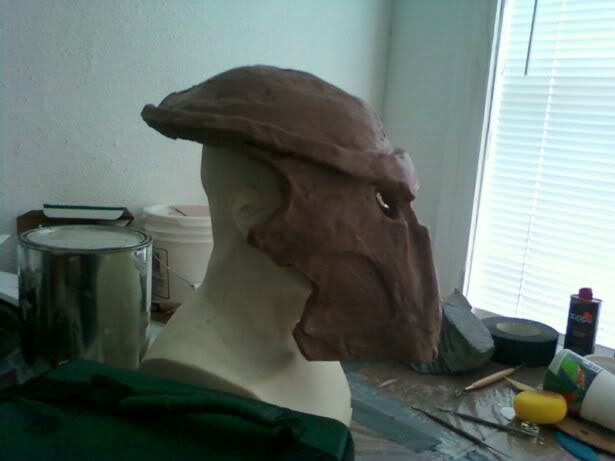 And here I've added some detail, smoothed, and begun work on the shroud.
He's getting there but the slope is still a bit off so I'll be working on that as well as adding more details and doing a final smooth over. Getting very close to the casting process. More pics soon.