Sr Member
RPF PREMIUM MEMBER
Kits for my Thor hammer are finally available. Check out the full build thread here:
http://www.therpf.com/showthread.php?t=244503
These are super clean resin castings. The head is cast hollow, and then filled with foam. Very durable, but lightweight. The handle is reinforced with a wooden dowel. Total weight is about 4 lbs. The leather strap and screws are included. This hammer is durable enough to swing around.
I am now offering these as raw kits, fully painted or fully painted with a chrome paint.
1. Raw Kit - This is a DIY kit. You do all of the sanding, painting and assembly.
2. Finished Hammer - It will be painted and aged with high quality metallic paints. It will look like it has been used in battle for hundreds of years.
3. Finished Chrome Hammer - It will be painted with a chrome base layer and then aged to give it a battle worn look. The chrome paint adds a whole new level of realism, by looking like real metal.
Raw kits are $200 + shipping. PM for details.
Finished Metallic Paint is $375 + shipping
Finished chrome paint is $475 + shipping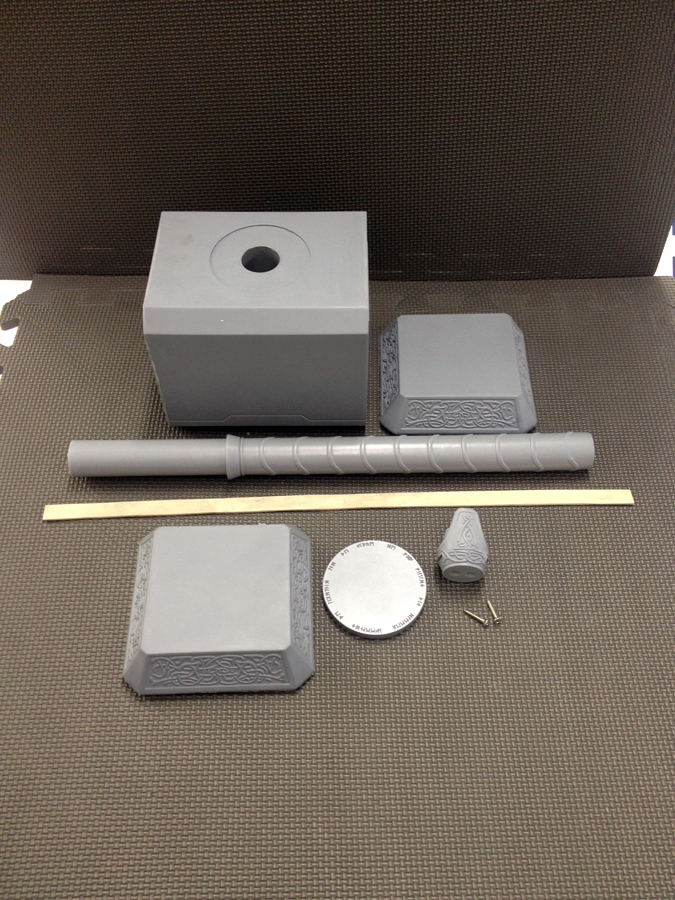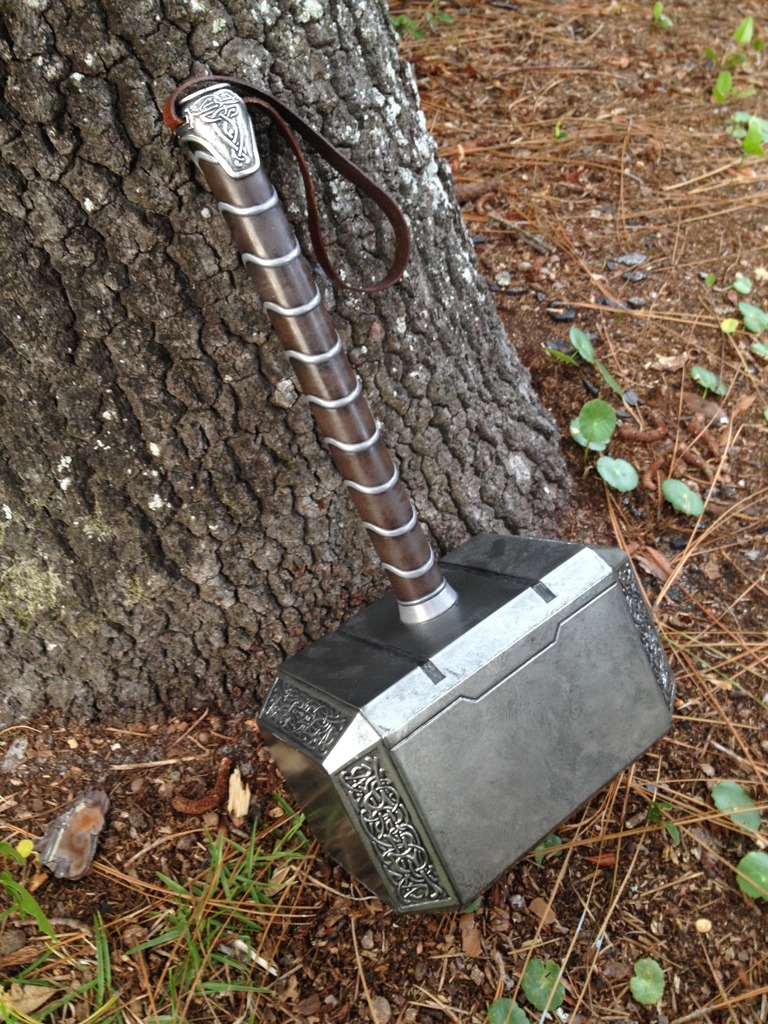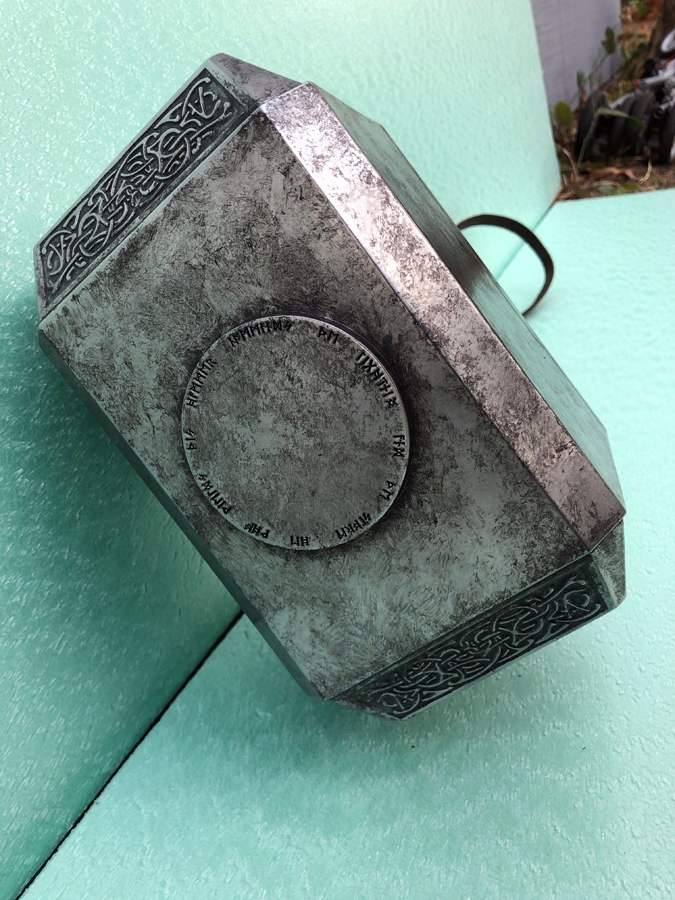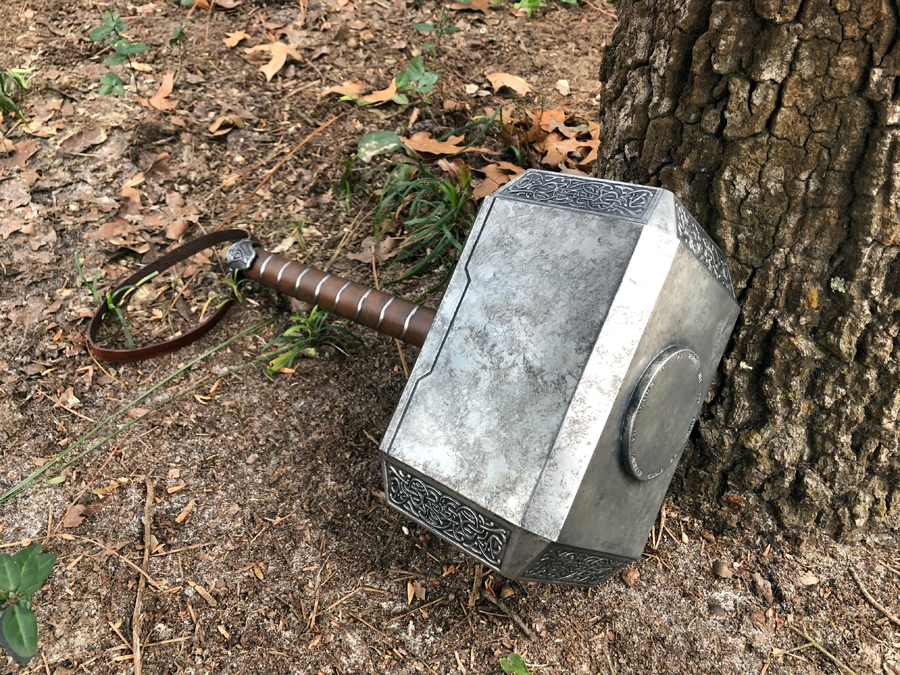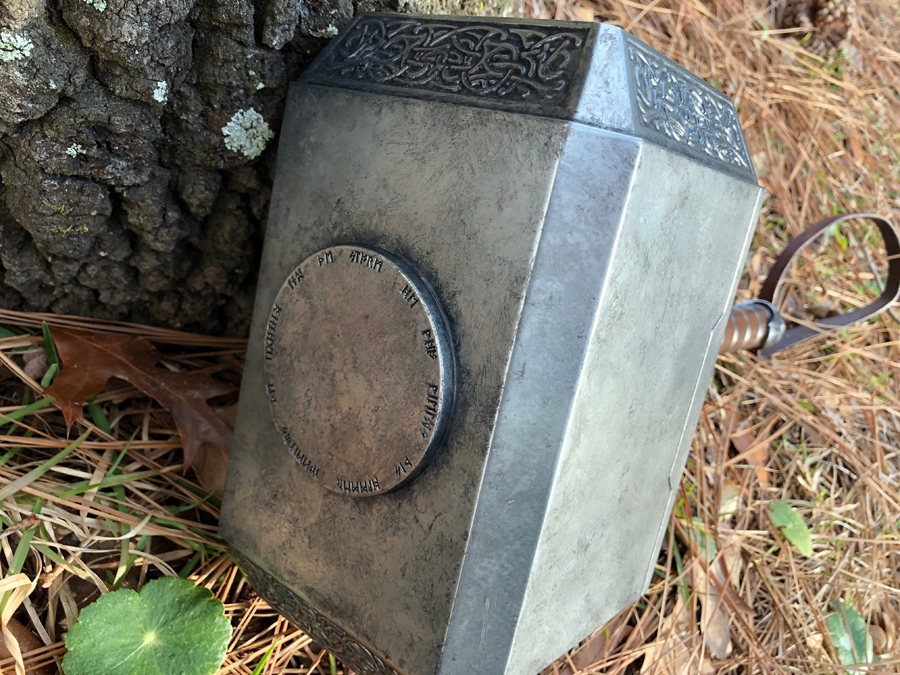 Last edited: