After completing another custom guitar build last week, I have some free time in the shop (between making end-grain cutting boards and upgrading my shop space). I decided (after watching a YouTube video) that since I made my ANH Graflex with Goth3D guts last year, I'd make a fun, stand-alone wooden Graflex prop from scrap I have in the pile.
I started off gluing some maple and oak I had lying around. Dimensionally, I'm going for as accurate as I can make it, but I'm sure I'll have to fudge it here and there.
Strangely enough, for all of my years of woodworking, I've never wood-turned on my Shopsmith before. Seemed like a pretty low-risk project to learn on, and it went pretty well. Got it within a few hundredths of an inch of my Graflex measurements.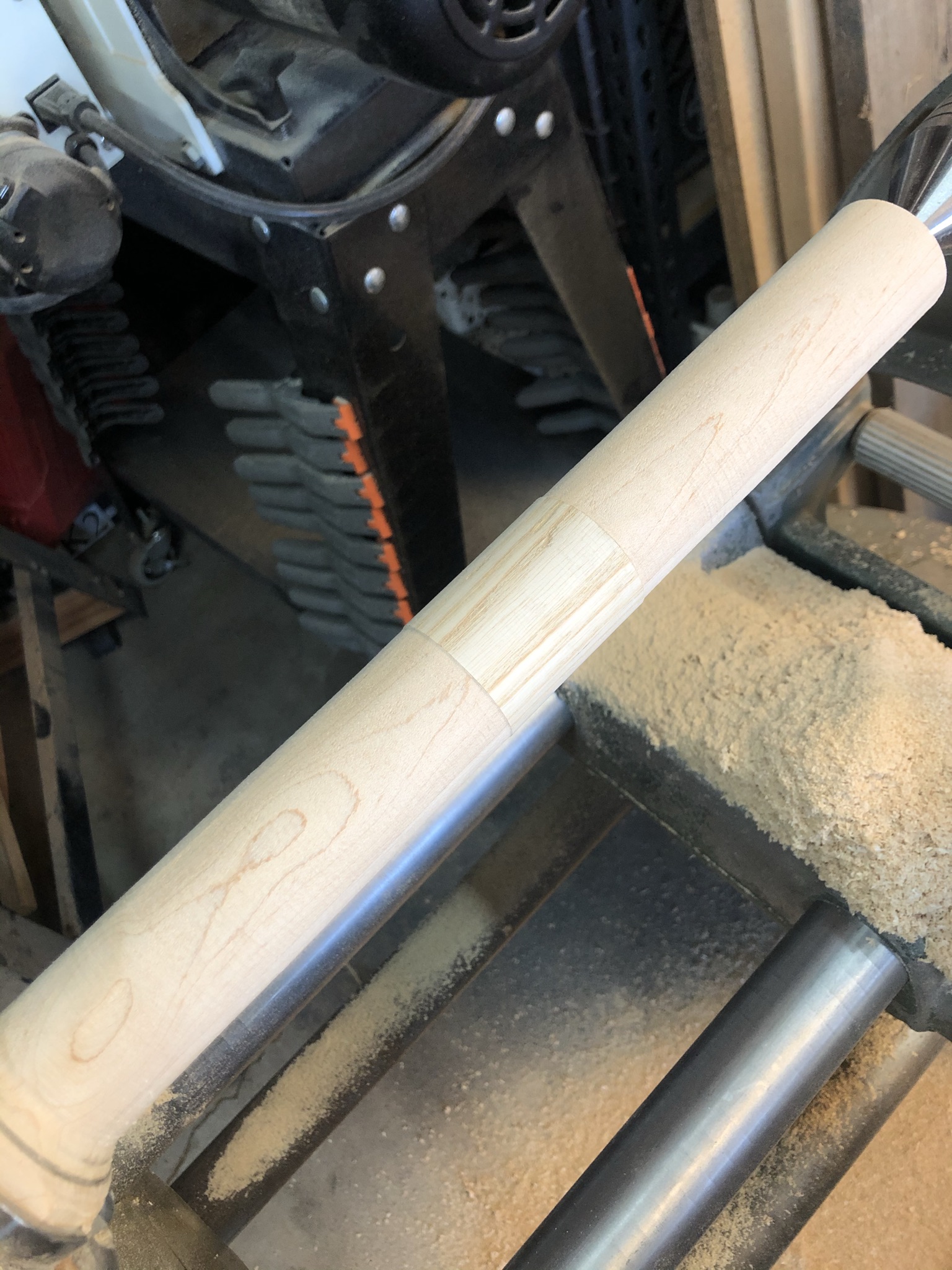 I drilled a hole into the emitter end of my fancy new dowel with a forstner bit, and made a template guide from my Graflx to get a reasonably accurate shape to cut out. Then cut, sanded and lined up my Graflex for comparison so far.
So far, so good! I'll post more pics as I make progress. Next up will be the clamp box...
Last edited: