Sr Member
RPF PREMIUM MEMBER
so it was not like i had enough to do i decided i wanted a wolfman costume based on the one in the 2011 film. the movie rocked!! this will take awhile....
i have the head,teeth and digilegs started.
i have to make a body cast for the torso sculpt.
here is the head sculpt. i am almost done with it. it will be pulled from ecoflex as one piece. then trimmed,seamed, painted. then i have to punch a ton of hair. the mask will be glued down so the i can wear dentures that protrude outward from the bottom jaw.
here is the rough sculpt for the dentures. the wolfman in the movie, the bottom teeth over laped the top teeth.
i will not be able to talk or drink with the dentures in.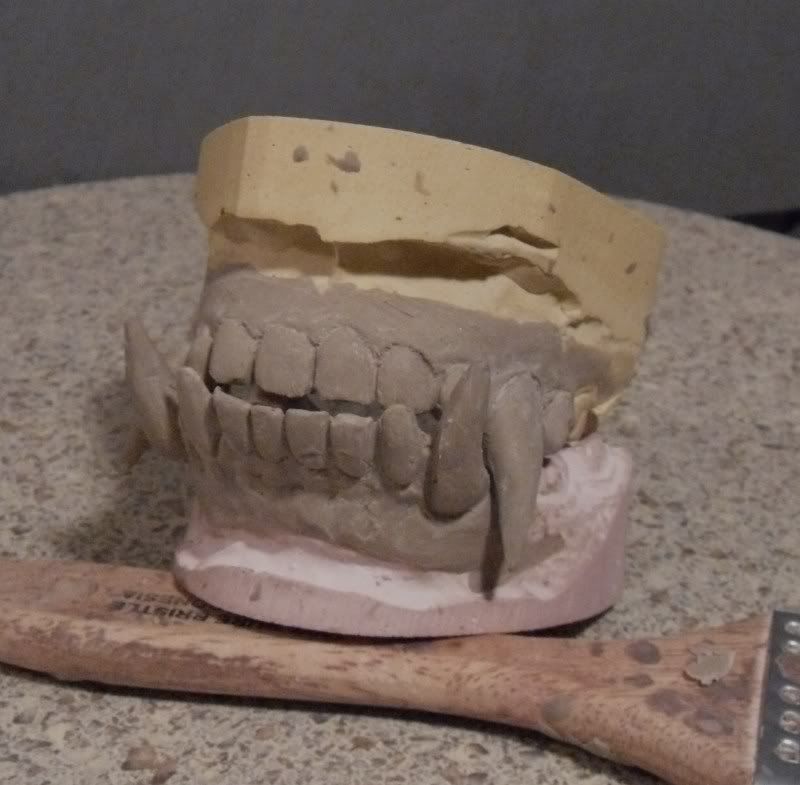 the cool thing is i had to build digilegs. took me a little while to figure it out but i got them to work. i need to trim off the excess metal and screws tips. i plan to sculpt right over these. takes alittle time to get used to the legs. i also wear knee braces but forgot to put them on for the pics.
Last edited: