Hey! I've spend the last year making a Ciri costume for myself and after much nagging a Geralt of Rivia costume for my boyfriend.
Both costumes were made for the most part out of Leather and cotton fabrics, using the Cosplay Guides CD Project Red released as a guide.
I've done most of the sewing and leatherworking on these, where my boyfriend did most of the glueing and belt sanding for Ciri's sword.
I have some WiP pictures of my Ciri costume to share and I think if there's an interrest I can write up something about how Geralt was made as well.
The Corset was made out of leather with a canvas and haircanvas backing and steel spiral boning;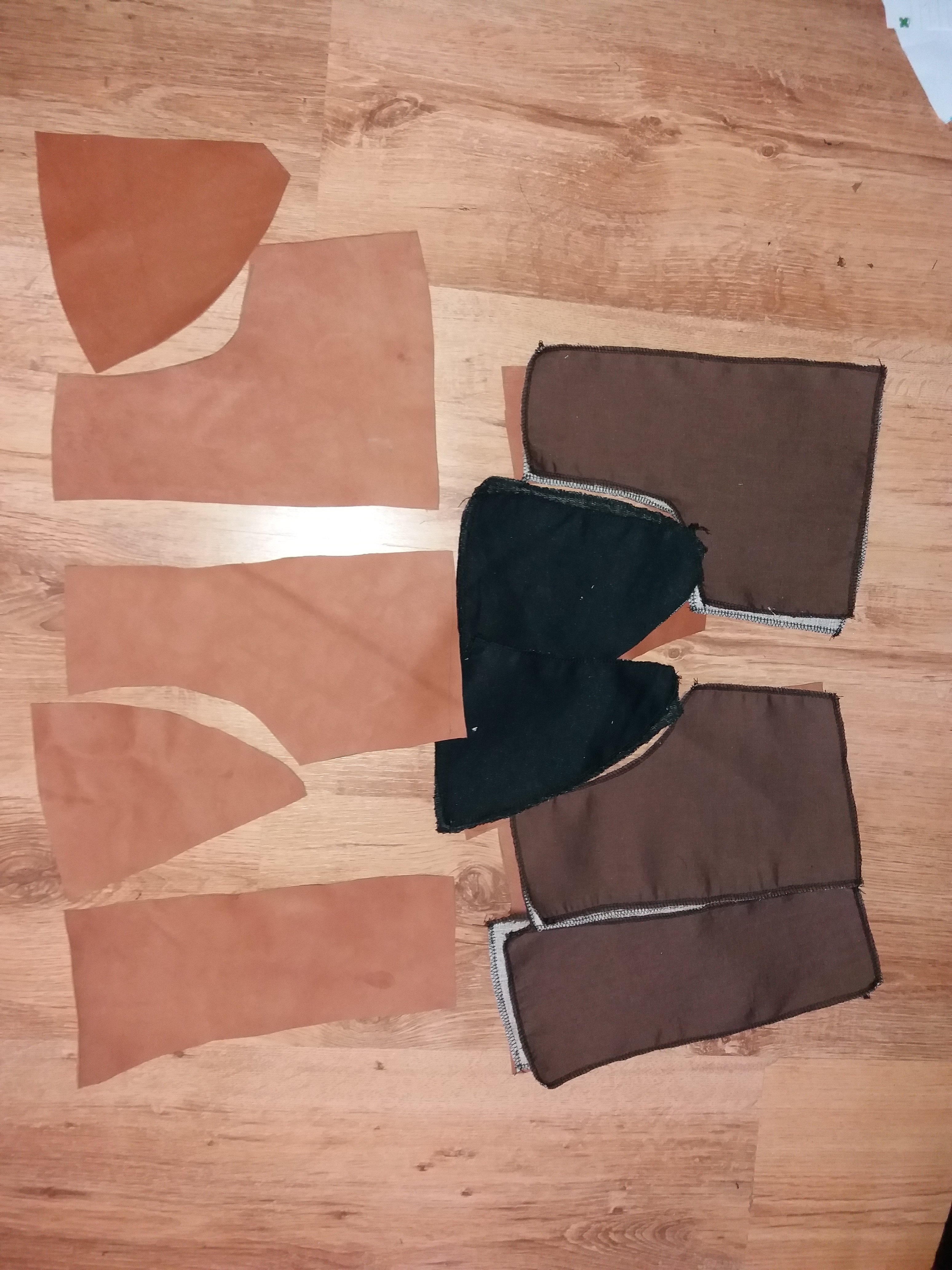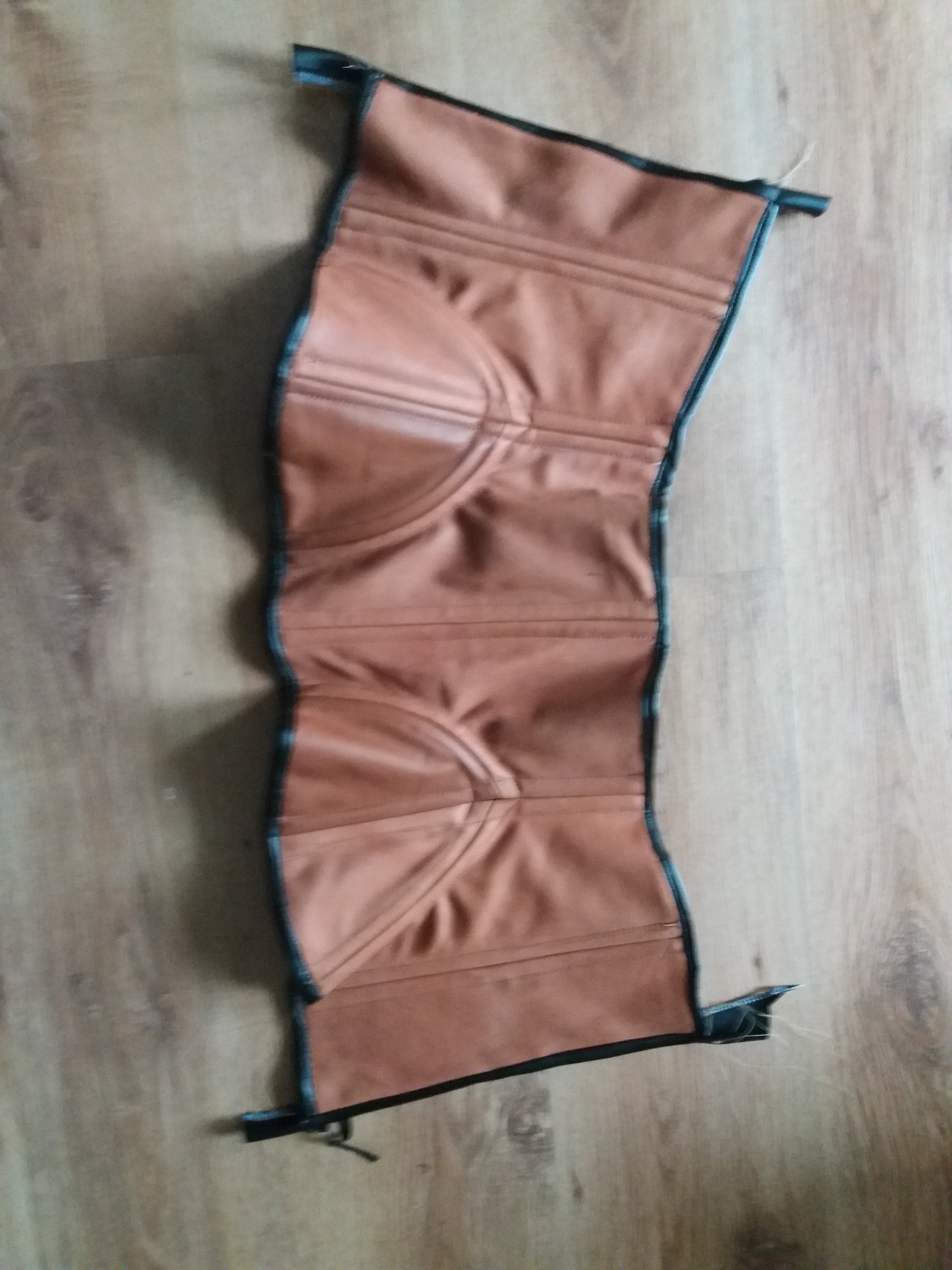 After putting it together I painted it with Angelus Leather Dye to get a more weathered and worn effect.
A friend of mine had 3d printed Ciri's belt pieces, but I wasn't happy with how flat they looked so I cut out the jeweled bit with a dremel and glued that to small pieces of pvc squared. The jewels were made using a clear 3d paint, several blue colours of Warhammer Paint and a darkblue warhammer wash was mixed with the 3d paint to create the edges. The rest of the belt was painted using "Leadbelcher" spraypaint and a coat of Art-deco silver paint.
The boots for Ciri were made from leather and a pair of boots I found at a thrift store. Here you can see my totally annoyed I hate glueing face;
After assembly I painted these to have a single colour.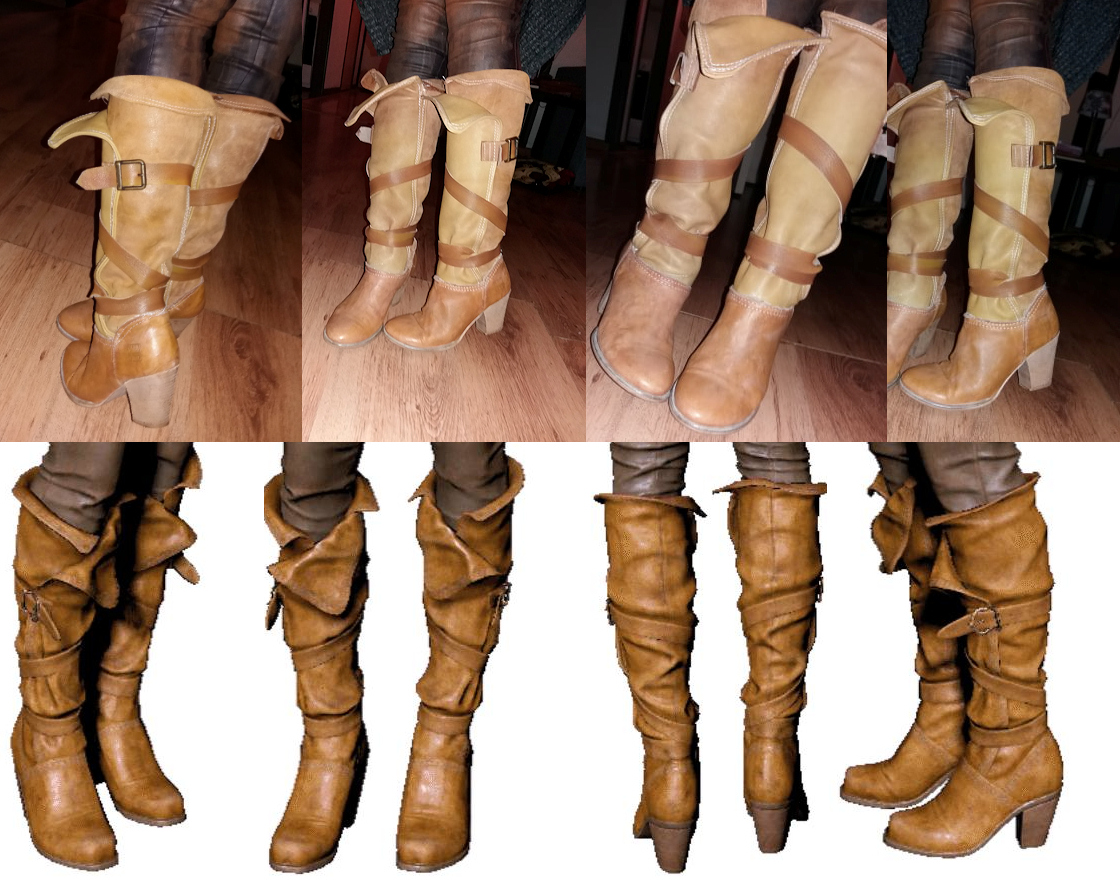 Some pictures of the finished costumes;
Last edited: