I have always loved this film and especially this single wooden tower.
There's a few places I dream of building one day, but I thought this one would be a nice place to begin.
It's made at 28mm scale for table-top RPGs.
I built it out of basswood, air-drying clay and white twine. I lost count of how many tiny knots I tied across this thing!
Sadly the entire thing is actually leaning to one side. I can fix this when I base it by raising up two of the legs.
This was caused by an actual earthquake while the glue was setting. The frame shifted and when I got home from work I found it had set crooked!
First time an earthquake has interfered with my glue.
Here you can see lumps of blutac holding the tower level.
I'm proud of my little ladder.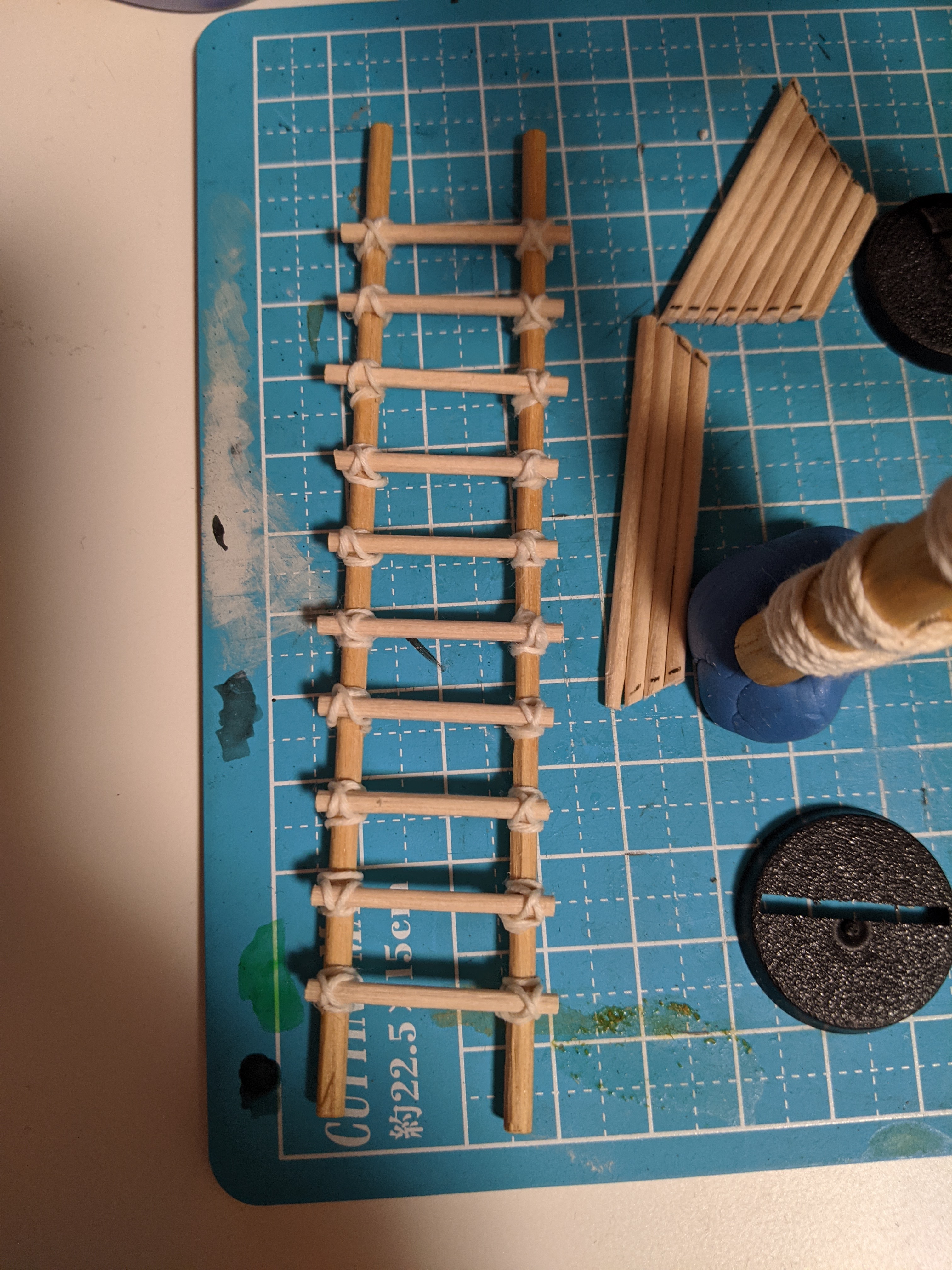 Anyway, I'm done with the initial construction, I need to base it and paint it.
I need some guidance with the painting, I've not painted wood before and want to preserve the grain if I can.
Do I base coat the entire thing and paint it like a plastic kit or do I use stains/varnishes?