New year new project, a 1/6 Studio Scale Tumbler used in Batman Begins.
A few screencaps of the model used in the movie,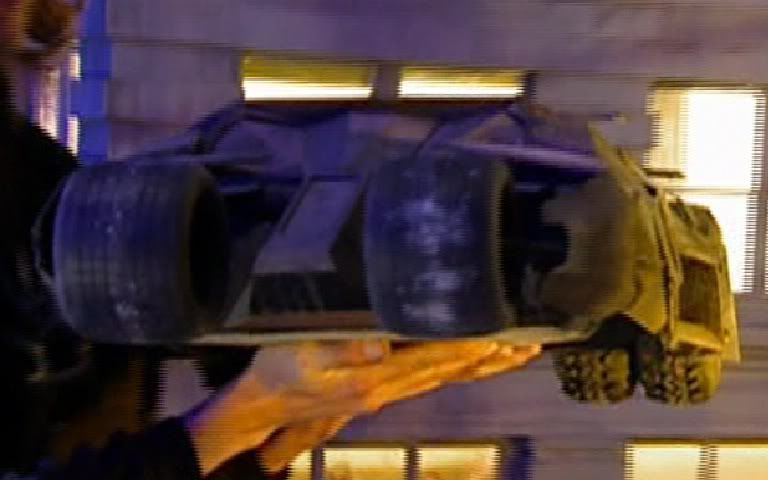 The chassis of my Tumbler so far,
I'm gonna use aluminum to build this model, it wil be equipped with RC stuff and probably an combustion engine. And it will be more accurate than the original 1/6 scale Tumbler.
Let the fun begin :thumbsup