I decided to start posting everything here as this is a work in progress. I plan on posting all of the past builds in abbreviated form. Today I did my hand casts. I did them years ago in plaster but After seeing Made007 do his in resin I decided to give it a whirl as I think they will be more durable.  So here they.
The first one turned out to be somewhat experimental. I pulled it out to soon and screwed up the finger tips and I wanted it to be further up my arm. Here weird, that is a blister healing on my finger.
I built a box to try and use as little alginate as possible.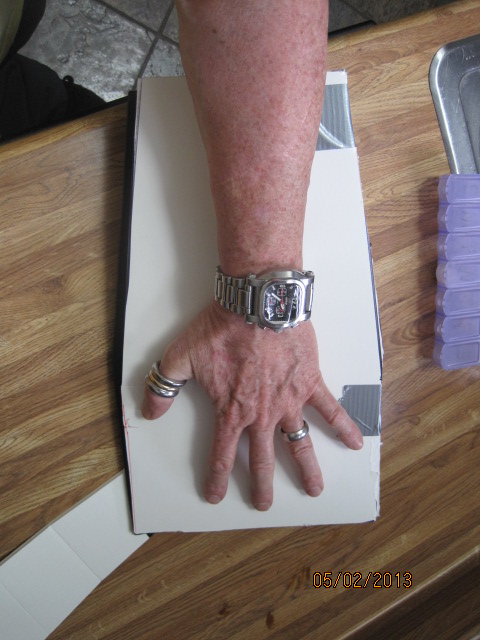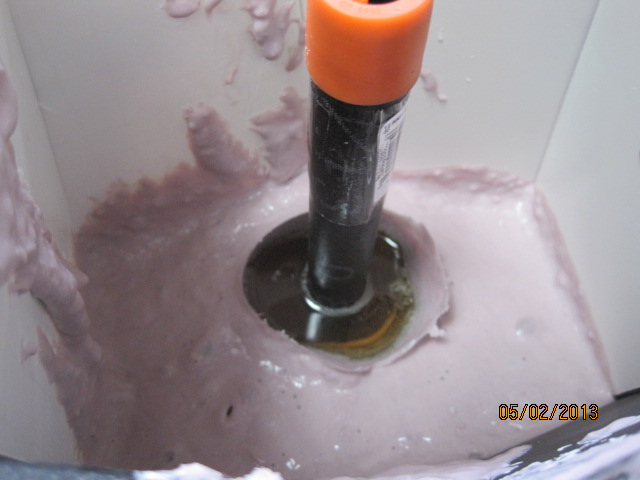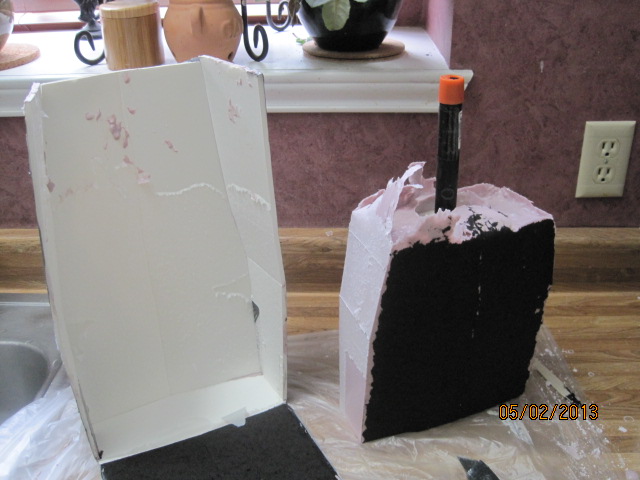 LIke I said to short. My pooch wandering "what the heck"
So the second go round I modified the box.
I hung a blow drier to keep it as dry as possible while I prepared the resin.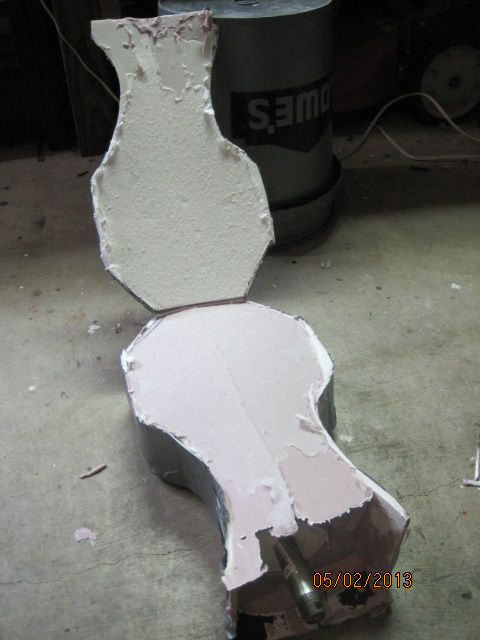 I had to use it one more time for the right hand AGAIN.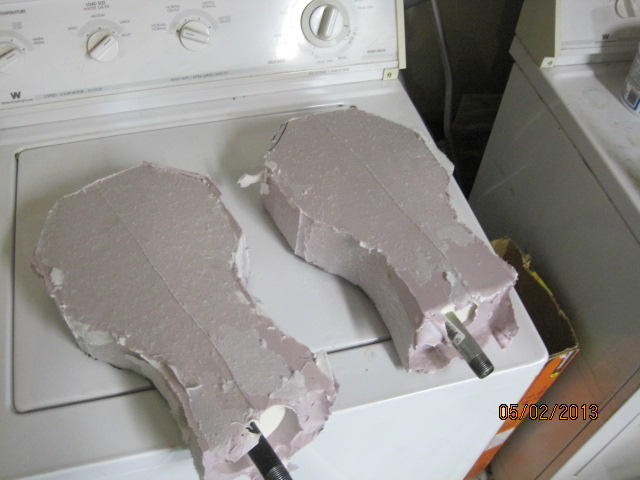 Fresh pull no trimming or dremeling.