Sr Member
RPF PREMIUM MEMBER
I wanted to start a general thin-neck saber appreciation thread since I think the design is so cool! The idea is that folks can post pictures and discuss their own replicas, other sabersmith's creations, the screen used sabers, and other non-canon designs. Anything goes as long as it's thin-neck oriented.
To start, here are some pics of my personal collection.
From left to right we have:
Roman's Obi-Wan hero in the Tattooine configuration (upside down pommel cubes, both transistors have washers, the brass above the windvane is tarnished and not shiny)
Starkiller unibody V2 painted up as an ANH-era Obi-Wan stunt. Roman's empire replica clamp with Wannawanga bubbles and lever.
Starkiller 3 piece V2 with Roman clamp and d ring. I got the card on a whim from some ebay seller that I can't remember.
Spirit of OB1 shared stunt. The clamp is a logoless replica from TCSS, but the logo is covered with tape so it doesn't matter.
Nicksdad ROTJ hero. The neck is painted dirty brass (which I strongly feel is more accurate) as opposed to copper.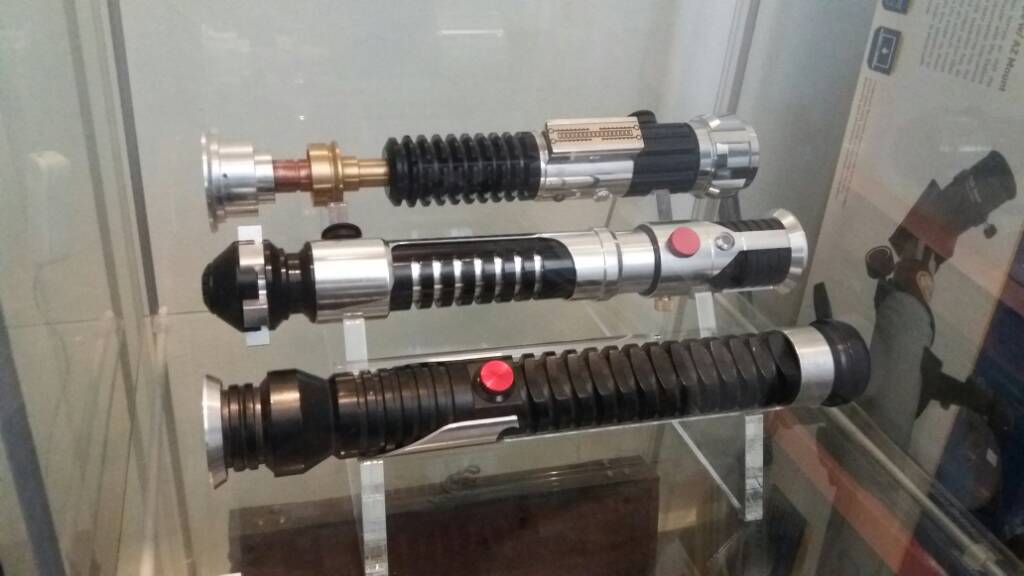 On top is a Roman's Empire Obi ROTS saber. The TPM Obi (Korbanth) and Qui-Gon (one replicas) get honorable mentions because they have elements of the thin-neck style.
One non-canon design that I absolutely love is the Big Boy by Turkish company Saberkraft. It's a really cool, stylized take on the thin-neck motif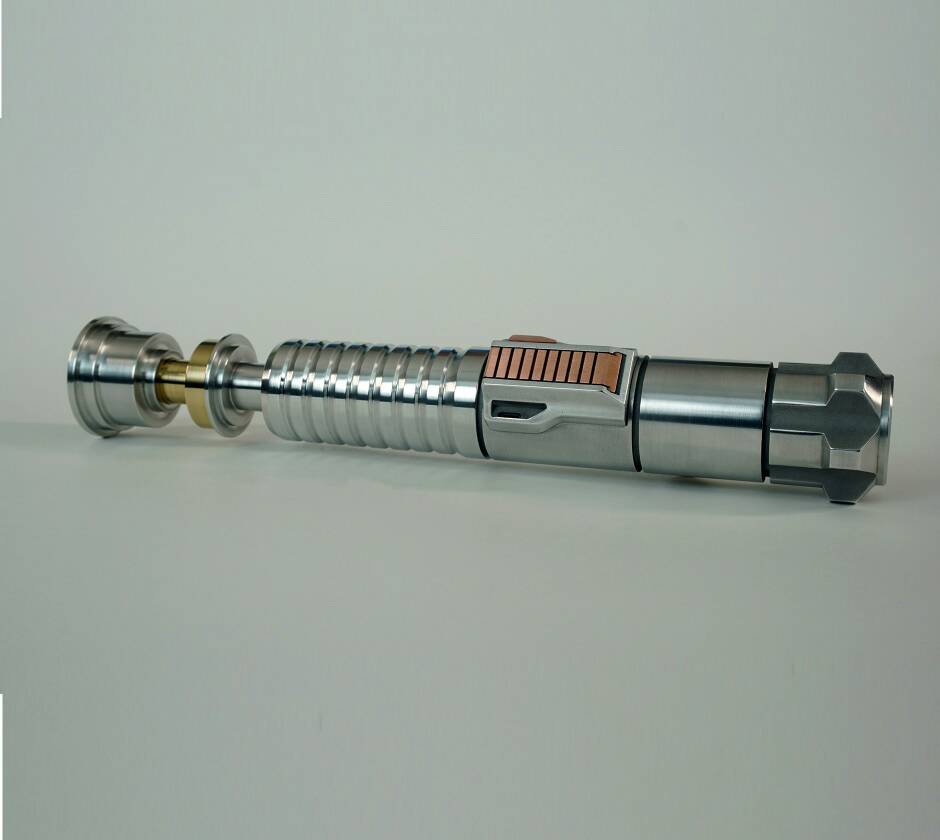 I don't own one, but I saw a vid by Shameem of one of his electronics installs and I thought it was just so neat.
I'm also intrigued by the upcoming Korbanth LS6 design with the Crystal chamber reveal.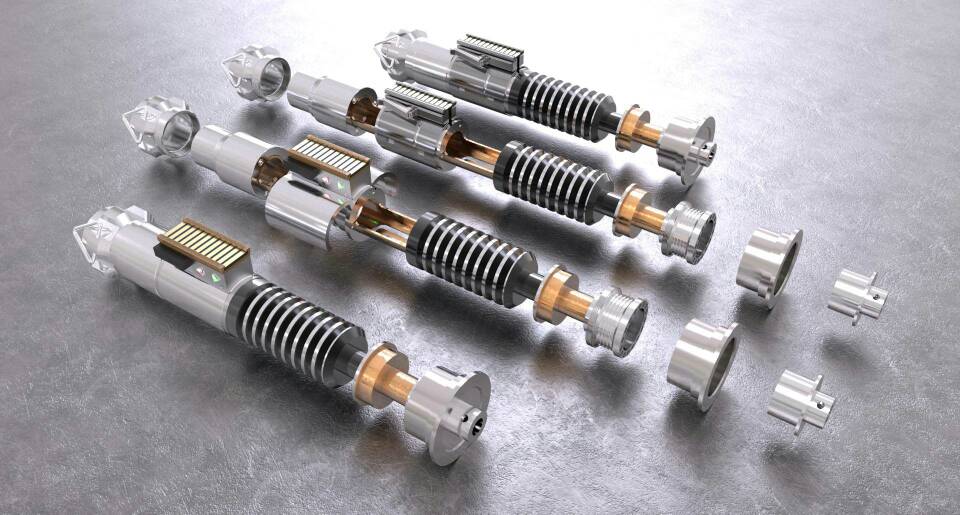 The saber has elements of the hero, V2, and shared stunt. I think it could be a cool basis for an idealized hybrid saber. For some reason, even though it's not very accurate to any one particular version, I really want to get one!
Sent from my SM-J700P using Tapatalk