You are here because the outside world rejects you. THIS is your family. *I* am your father. I want you all to become full members of the Foot. There is a new enemy: freaks of nature who interfere with our business. You are my eyes and ears; find them. Together we will punish these creatures. These... turtles.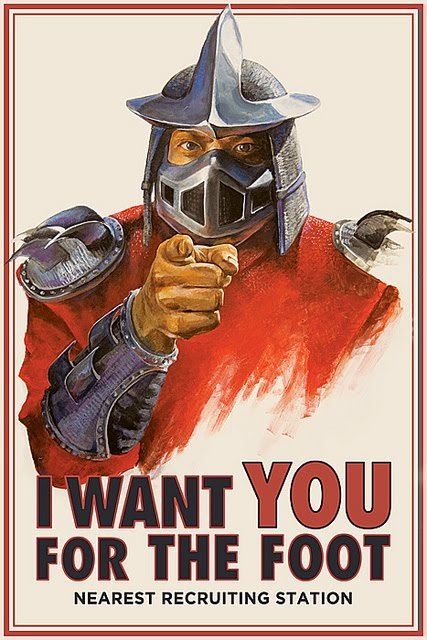 Well, I'm sure each and every one of us has multiple projects going on......So welcome !, to my distraction project. Sometimes you get so flustered with a project, you need to step back and do something else.
I've always wanted one of these helmets, the curves, the edges, the shear badass-ness of it all.
Simply put, I had no idea where to start. I haven't a clue how to scale from screenshots. I would like to know though, and hope to learn. All that aside.... our member Blackaos came around and offers these Pepakura models in the Junkyard, one of them being the infamous shredder.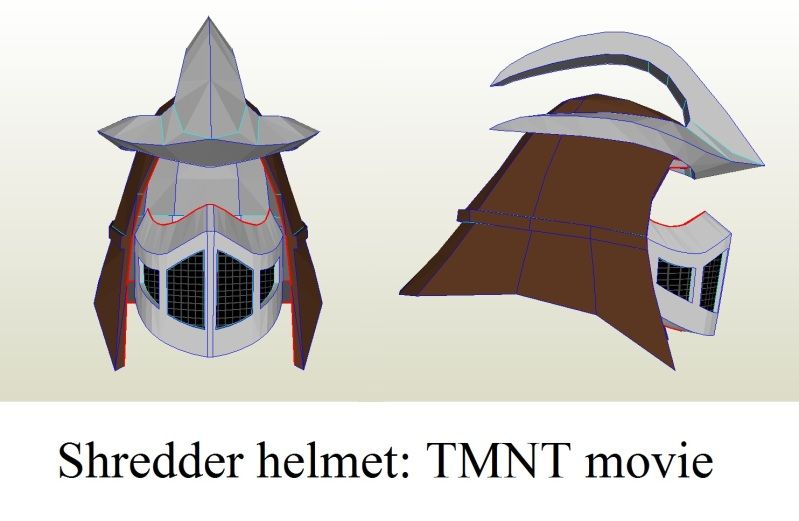 So. we begin, with of course a little music...... because propping in silence is no fun !
Teenage Mutant Ninja Turtles Movie Theme 1 - YouTube
We of course start with the plans printed out, scissors, superglue, and for me...gloves, because I hate getting glue on my fingers : /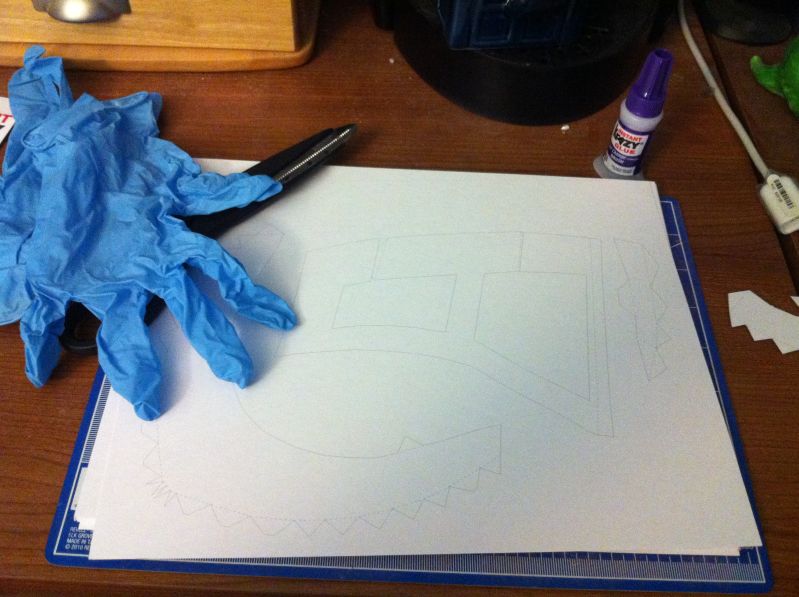 after a couple hours of cutting, I assembled the face mask, Basically this Helmet will be in 3 pieces, mask, helmet, and forehead visor. the plan is to eventually, mold and cast them individually and do a final assembly after.
that way I can cast another and modify it into the helmet from TMNT 2.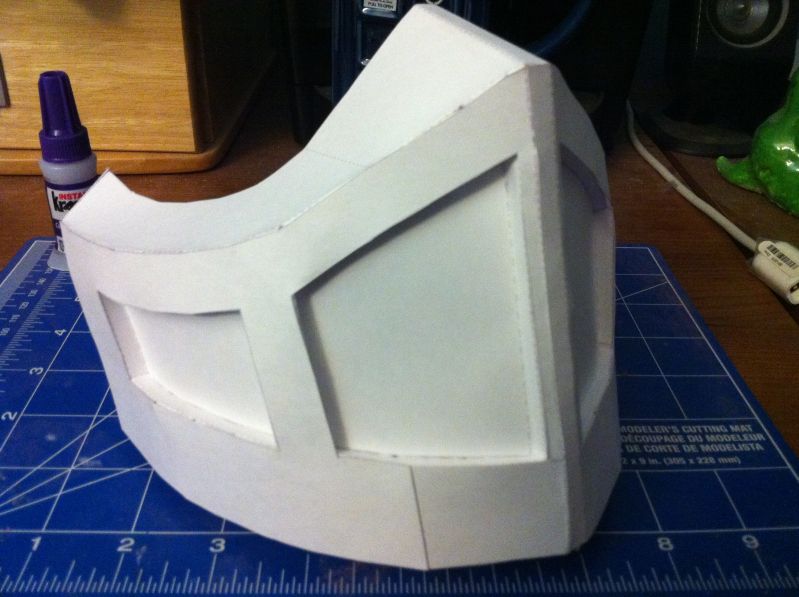 Helmet, is up next.
Stay tuned for updates..........
Last edited: